Tick the ingredients you need to add your shopping list.
Method:
Slice the buns in half widthwise, so that there is a top and a bottom.
Ask an adult to slice the cake in half widthwise, and then slice each of those pieces in half again in the same direction to end up with four flat pieces.
Use a round biscuit cutter, roughly the same size as the buns, to stamp out 12 circles from the chocolate cake.
Divide the icing into three bowls. Stir a few drops of red food colouring into one, green into the second and yellow into the third. Stir each until the colour is bright and even.
Place the chocolate circles on top of the bottom bun halves.
Spread a bit of yellow and red icing on top of the cake, then pipe or drizzle some green icing to look like lettuce. Add the bun tops. You can insert a cocktail stick to keep them together, but just be careful to remove them before eating!
Nutrition Facts
Nutritional Information:
Per Serving: 338 kcal, 18.9g fat (1.5g saturated), 55.1g carbs (16.8g sugars), 5g protein, 0.5g fibre, 0.246g sodium
Popular in Kids baking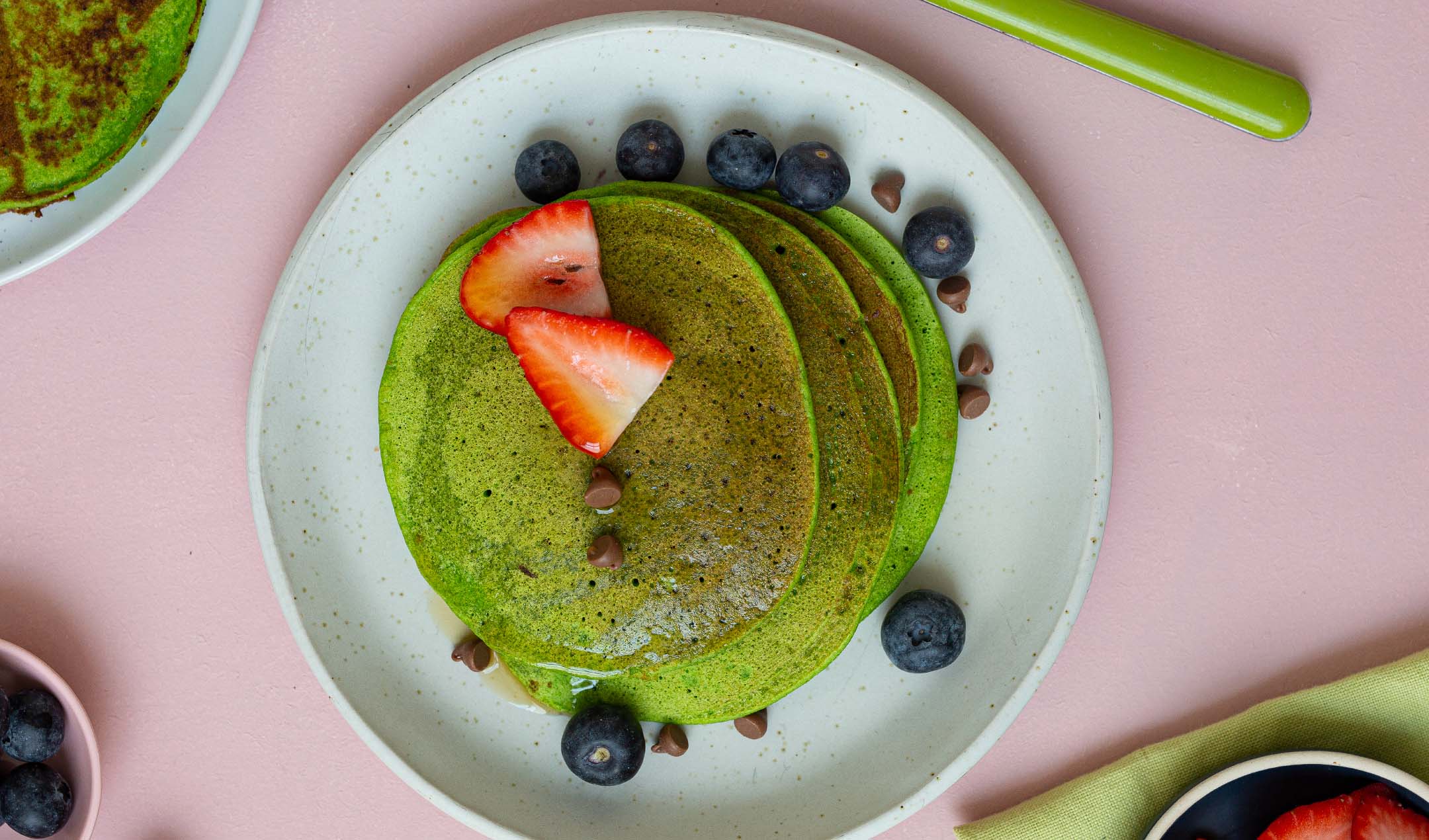 Green pancakes