Tick the ingredients you need to add your shopping list.
Pierce the potatoes a few times with a fork, then microwave on high for 4-5 minutes, turning halfway through. Allow to cool enough to handle, then cut them into small cubes. Or, simply cube leftover roast potatoes if you have them.

Heat the olive oil in a pan over a medium heat. Add the potatoes, season with salt and pepper, and cook for 8-10 minutes.

Add the onion and red pepper cook for 6-8 minutes. Add the ham and cook for another two minutes.

Preheat the oven to 200˚C/180˚C fan/gas mark 6 and line a standard 1kg loaf tin with parchment paper.

Whisk the eggs and parsley together in a bowl. Season with salt and pepper.

Transfer the potato mixture to the loaf tin.

Pour the eggs over the top of the potato mixture. Bake for 20-25 minutes until golden brown on top.

Allow to rest for 4-5 minutes, then slice and serve.
Note: leftover roast potatoes can be used as an alternative to potatoes, if you wish.
Nutrition Facts
Per Serving 229kcals, 11.9g fat (3.4g saturated), 15.7g carbs, 3g sugars, 15g protein, 2.9g fibre, 0.462g sodium
Popular in Gluten-free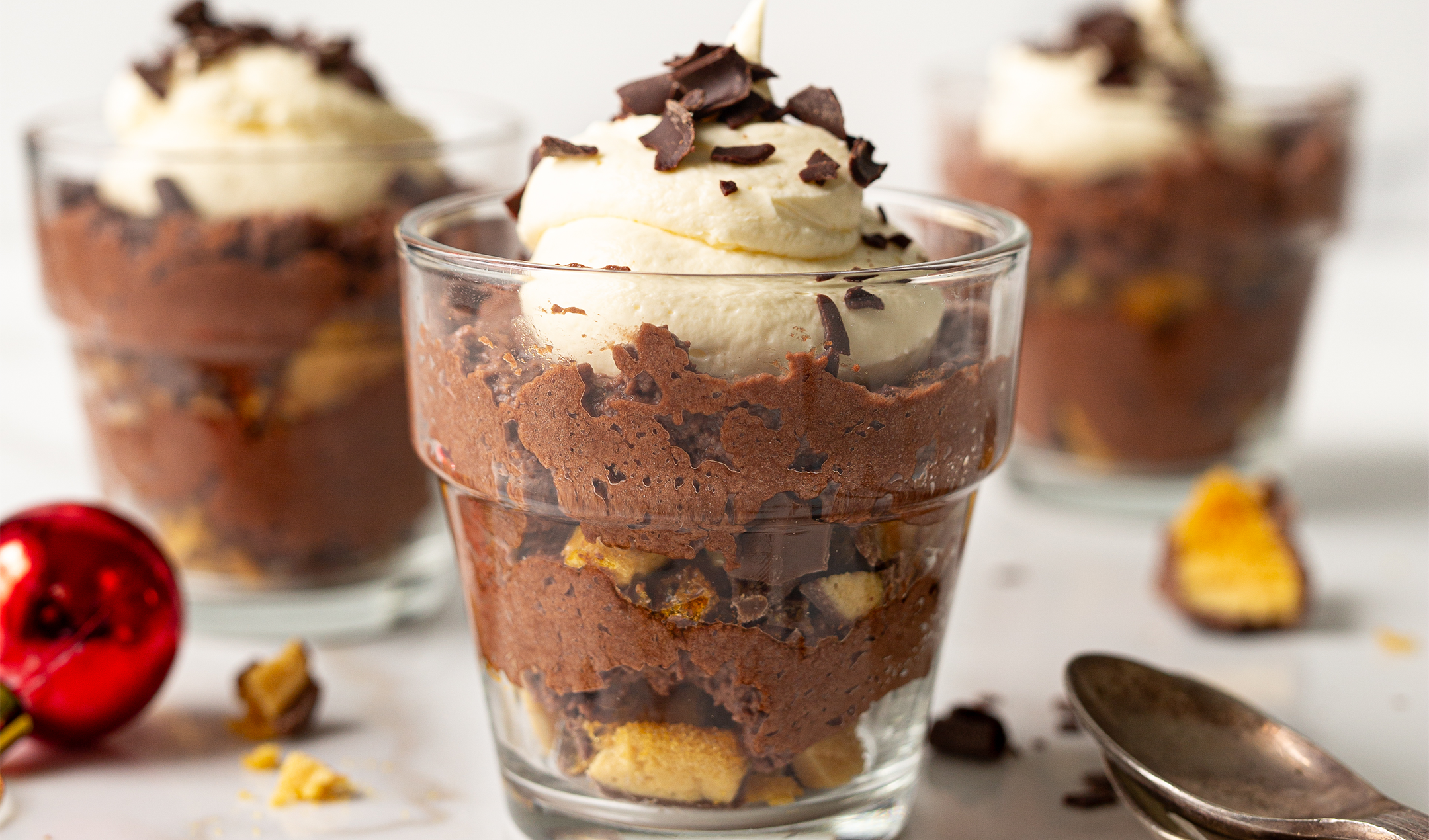 Gluten-free chocolate and honeycomb mousse by EUROSPAR