Tick the ingredients you need to add your shopping list.
For the dressing:
To serve:
Preheat a lightly oiled griddle pan over a high heat.
In a bowl, whisk together all the ingredients for the salad dressing. Set aside.
Thread the tomatoes onto skewers (soaked in water for 30 minutes if wooden.) Drizzle with a little olive oil and place them on the griddle pan. Cook for 4-6 minutes, rotating occasionally, until lightly charred. Remove and allow to cool slightly.
Brush the Halloumi with a little olive oil and cook on the griddle pan for 1-2 minutes per side until grill marks appear.
Add the rocket to the bowl with the dressing and toss to combine. Add half of the tomatoes and most of the bacon and toss again.
Divide the salad between serving plates. Arrange the Halloumi on the salad and top with the remaining tomatoes and bacon. Sprinkle with fresh basil and serve with some crusty bread.
Note: Bacon can be used as an alternative to pancetta, if you wish.
Nutrition Facts
Per serving: 542kcals, 42.4g fat (23.7g saturated), 10.8g carbs, 4.5g sugars, 32g protein, 2.2g fibre, 1.569g sodium
---
MAKE IT YOURS: Simply omit the bacon for a vegetarian meal!
Popular in Low sugar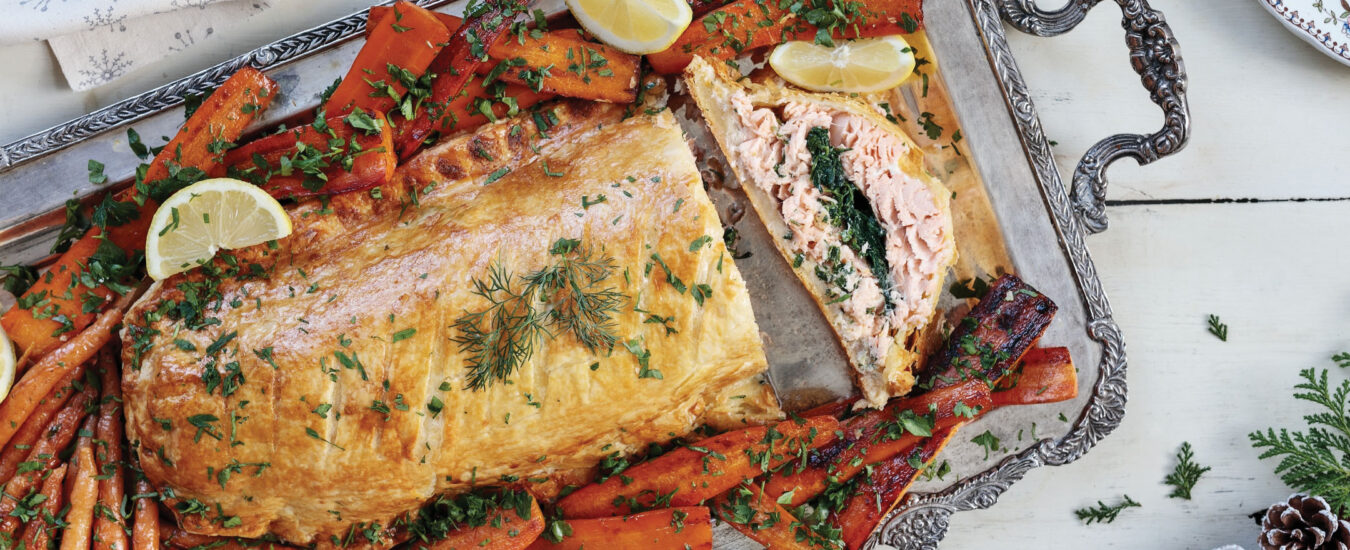 Salmon en croute