Tick the ingredients you need to add your shopping list.
---
Sift the flour, cocoa powder and icing sugar for the crust into a large mixing bowl. Rub in the butter until crumbly. Stir in the water until it just comes together as a dough. Shape into a disc, wrap in cling film and refrigerate for 20 minutes.
Preheat the oven to 180˚C/160˚C fan/gas mark 4. Roll out the pastry on a lightly floured surface and use it to line a 23cm loose-bottomed tart tin. Chill for 10 minutes.
Line with parchment paper and fill with baking beans or rice and bake for 15 minutes.
Remove the beans or rice and the paper, then bake for another five minutes.
Beat the eggs and sugar for a few minutes until pale and fluffy. Stir in the vanilla and the melted butter, then fold in the flour and cocoa powder.
Scatter the walnuts and chopped chocolate over the top and bake for 30 minutes until the edges are firm and the centre is slightly soft.
Serve warm or at room temperature with whipped cream or ice cream.
Nutrition Facts
Per serving: 594kcals, 35.2g fat (19.6g saturated), 68.3g carbs, 43.2g sugars, 8.9g protein, 4.1g fibre, 0.221g sodium
Popular in Cakes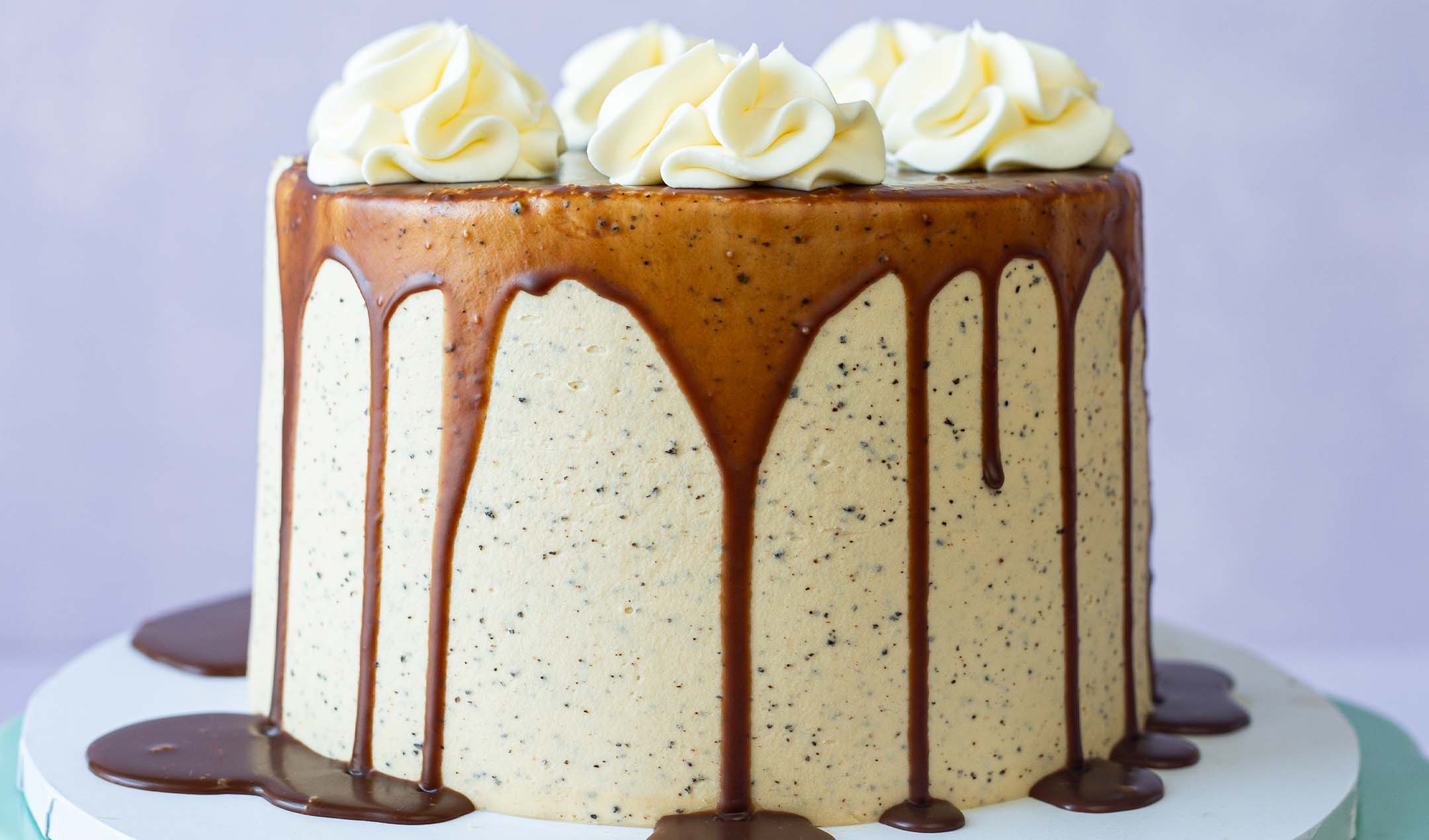 Chai tea cake