Tick the ingredients you need to add your shopping list.
Preheat the oven to 180˚C/160˚C fan/gas mark 4. Line a muffin tin with paper liners.
In a large bowl, combine the cocoa powder, flour, xanthan gum, sugar, baking soda, baking powder and salt.
Add the eggs, warm water, buttermilk, oil and vanilla to the dry ingredients. Stir to combine until the batter is smooth.
Fill the prepared muffin cups to two-thirds full. Bake for 20 minutes or until the tops of the cupcakes spring back when touched. Cool on a wire rack.
In a large bowl, beat the butter and icing sugar together for one minute until well combined. Add the vanilla and mix until combined.
Add the melted, cooled chocolate and beat until smooth. Add the Nutella and beat until well combined. Pipe the icing onto the cooled cupcakes and enjoy!
Nutrition Facts
Per serving:
245kcals, 12.6g fat (7.4g saturated), 31.4g carbs, 24.1g sugars, 2.1g protein, 0.8g fibre, 0.234g sodium
Stil hungry for more? Try this no-bake Nutella cheesecake…
Popular in Kids baking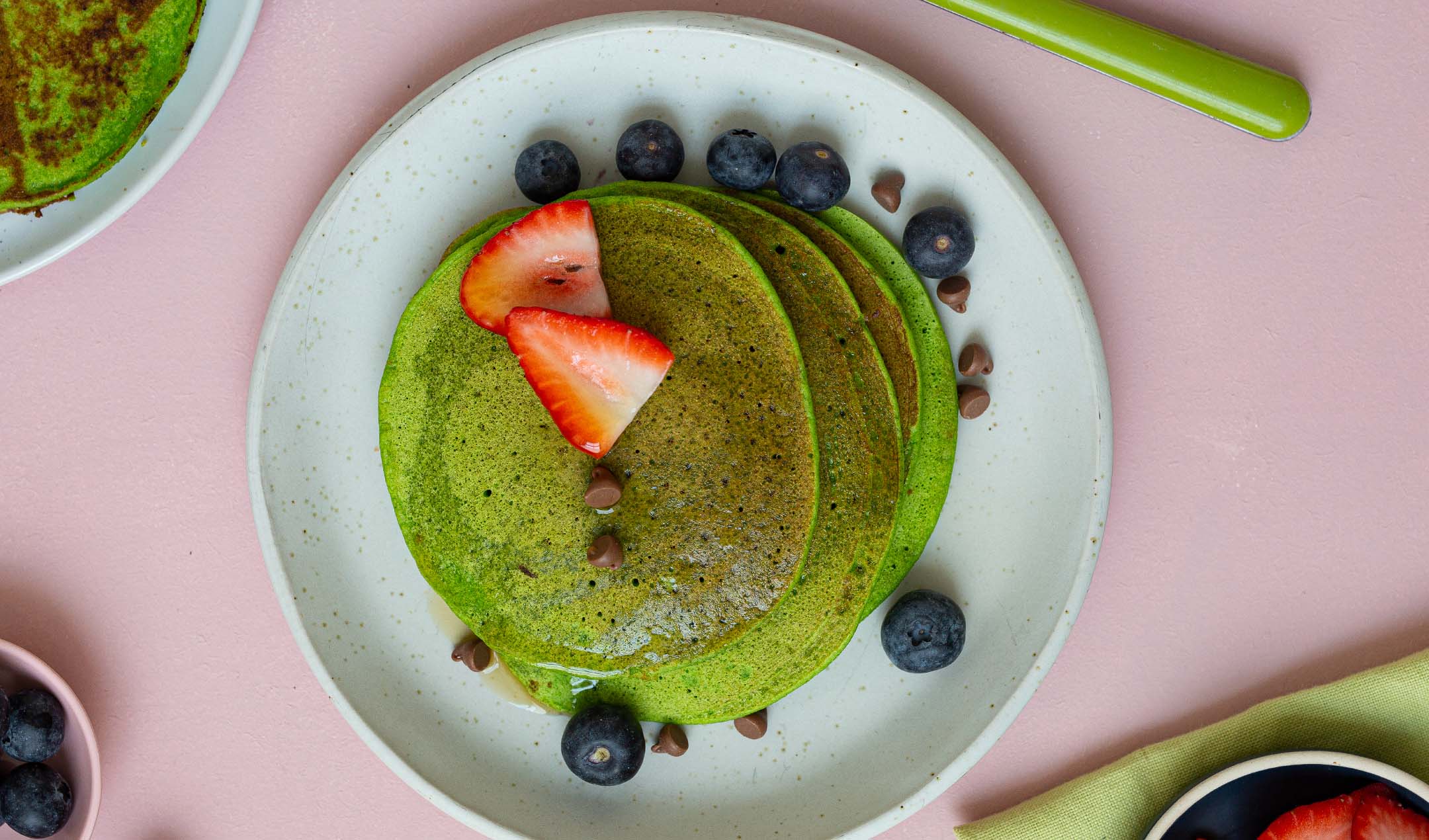 Green pancakes