Tick the ingredients you need to add your shopping list.
Thoroughly grease a large loaf pan and scatter half of the bread cubes in the bottom of the dish. Scatter over half of the hazelnuts, chocolate and brown sugar.
Repeat the layers until all of the dry ingredients are used.
Whisk together the eggs and milk, then slowly pour into the dish. Set aside for 20 minutes, occasionally pressing down the bread with the back of a spoon.
Preheat the oven to 160˚C/140˚C fan/gas mark 3.
Set the baking dish in a larger pan. Transfer to the oven and add enough hot water to the larger pan to reach halfway up the sides of the baking dish. Bake, uncovered, for 90 minutes.
The pudding should be slightly soft in the centre and crisp on top. Remove from the oven and allow it to cool for 15 minutes before serving.
Nutrition Facts
Per serving: 245kcals, 13.6g fat (4.5g saturated), 25g carbs, 16g sugars, 7.9g protein, 2.1g fibre, 0.158g sodium
---
Want more sweet gluten-free ideas? Try this chocolate and blueberry cake…
Popular in Gluten-free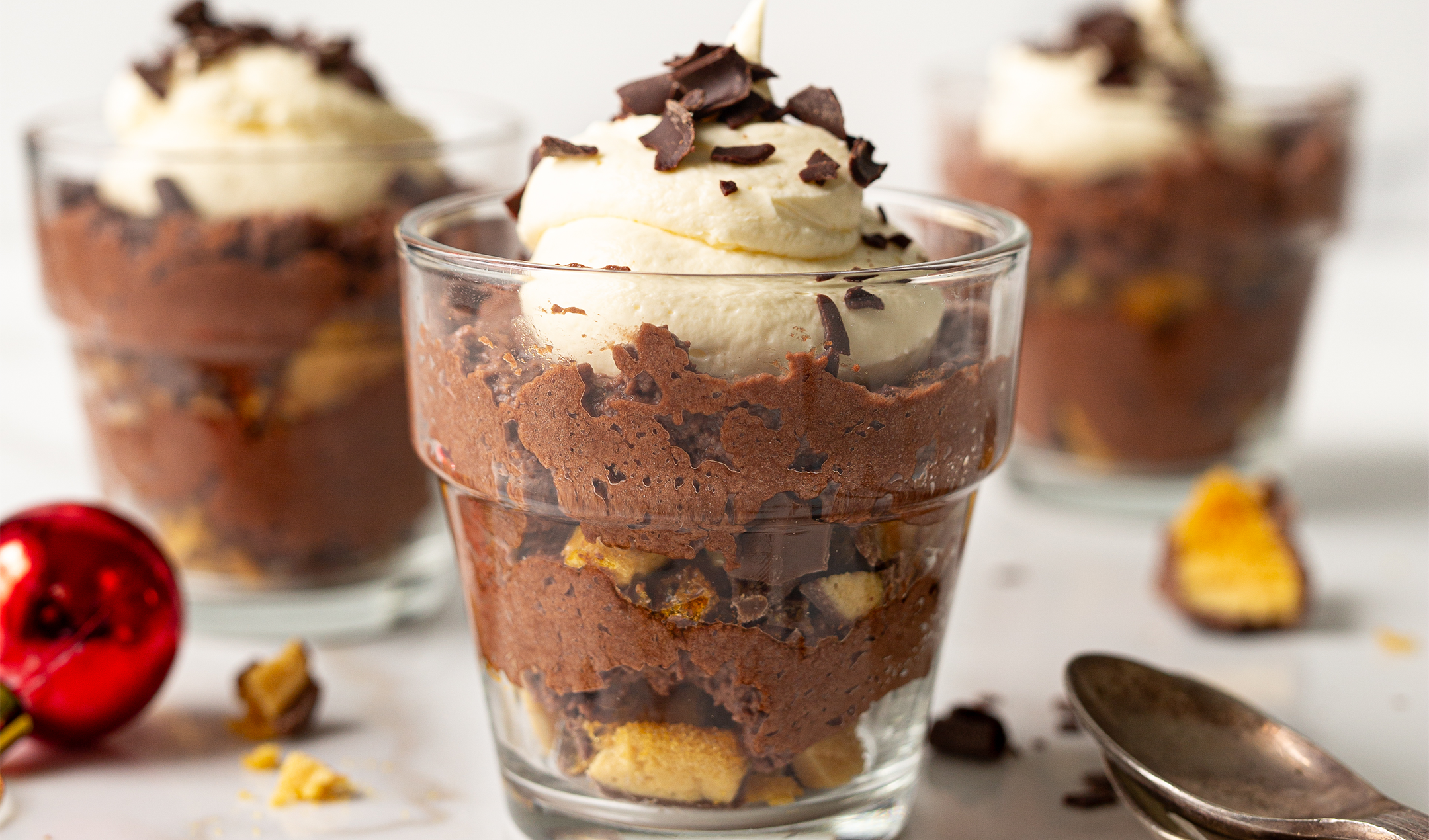 Gluten-free chocolate and honeycomb mousse by EUROSPAR