Tick the ingredients you need to add your shopping list.
For the toffee sauce:
To serve:
For the sticky toffee pudding, grease a one-litre pudding basin with a little butter. Sprinkle with the demerara sugar and tip out any that has not stuck to the basin.

Add the dates to a saucepan with 200ml of water. Cook over a medium heat for 3-4 minutes, then transfer to a food processor and blend with the vanilla bean paste. Set aside.
Beat the softened butter and dark brown sugar in a mixing bowl until smooth.
Add the golden syrup, treacle, flour, eggs, bicarbonate of soda and the puréed dates. Mix until combined.
Pour the mixture into the prepared basin, filling two-thirds of the way full. Fold a large piece of aluminium foil in half and grease one side with butter. Wrap the pudding in the greased foil, greased side facing into the pudding. (Pleat the foil a few times as you wrap it to allow room for the pudding to expand.) Secure the foil to the rim of the pudding basin with string.
Put a heatproof plate in the bottom of a large, clean saucepan. Fill the kettle and put it on to boil.
Sit the basin on the plate inside the prepared saucepan, with the smaller end of the basin facing downwards. Place over a low heat and pour boiling water around the basin until it reaches halfway up the side. Cover the saucepan with a lid and steam the pudding for 2½-3 hours (check occasionally to make sure the water hasn't completely evaporated — top up with more boiling water if needed).
Combine the cream, butter and sugar for the sauce in a saucepan over a medium-low heat. Stir until melted, then whisk in the golden syrup and treacle.
Remove the pudding from the pan, discard the foil lid and turn the pudding out onto a plate while warm.
To serve, cut a wedge of the pudding, pour over the toffee sauce and serve with a scoop of ice cream and candied pecans.
Nutrition Facts
Per Serving: 1117kcals, 63.6g fat (39.2g saturated), 136g carbs, 96.8g sugars, 8.2g protein, 3.6g fibre, 519g sodium
Popular in Cakes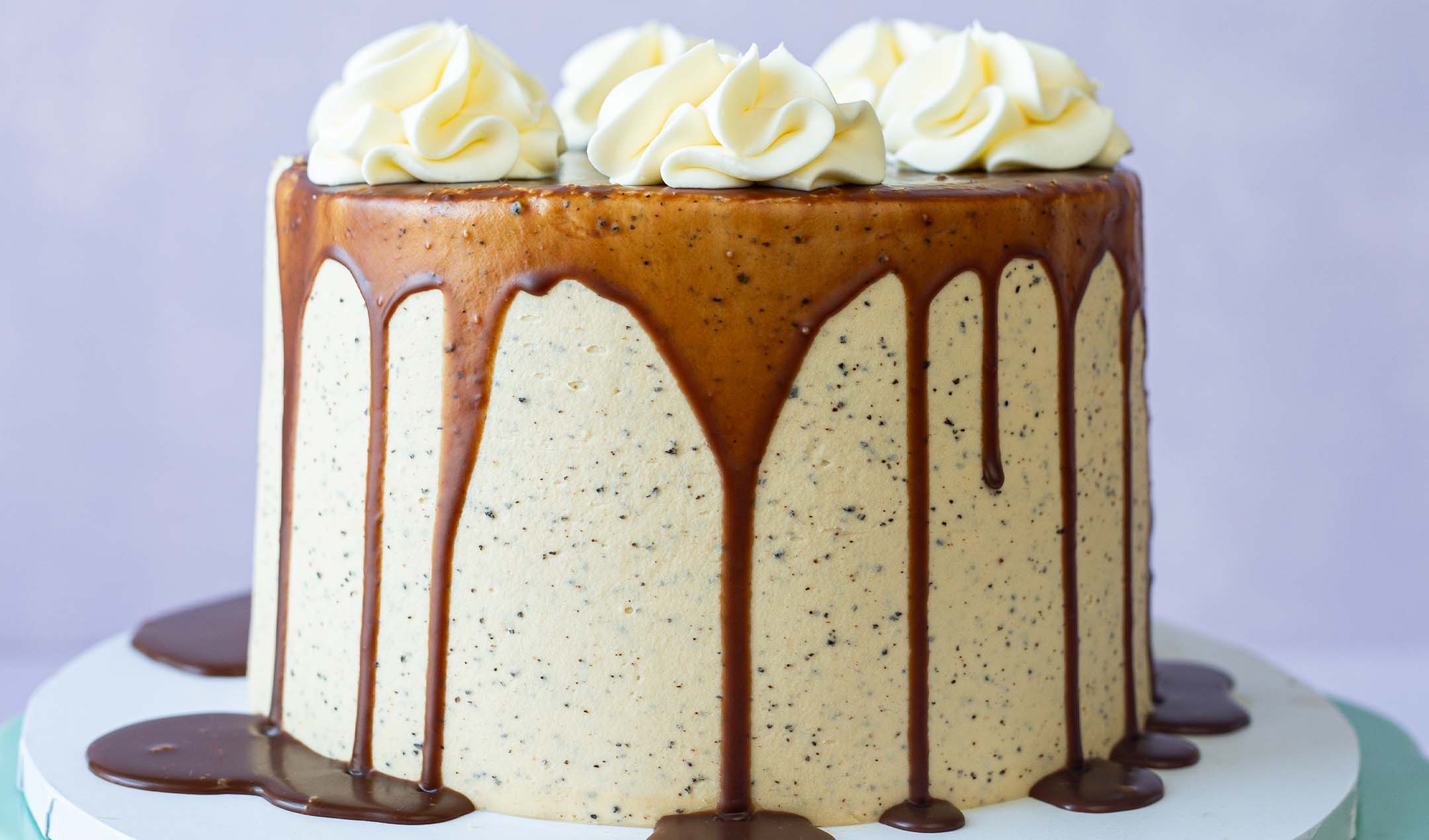 Chai tea cake