Tick the ingredients you need to add your shopping list.
Place a large pan or wok over a medium heat. Add the olive oil immediately followed by the garlic. Cook for 30 seconds to one minute, shaking the pan every 10 seconds so that the garlic cooks evenly.
When the garlic turns a light golden colour, add the spinach. Mix it around as it wilts using a pair of tongs. Season with some salt and a generous amount of black pepper.
Once the spinach has wilted, place it in a colander and drain thoroughly.
Put the pan back on a medium heat and add the butter. Once the butter has melted, return the spinach to the pan and squeeze over the lemon juice.
Stir and season to taste. Serve immediately.
Nutrition Facts
Per Serving: 62kcals, 4.8g fat (1.7g saturated), 3.8g carbs, 0.6g sugars, 2.6g protein, 2g fibre, 0.11g sodium
Popular in Gluten-free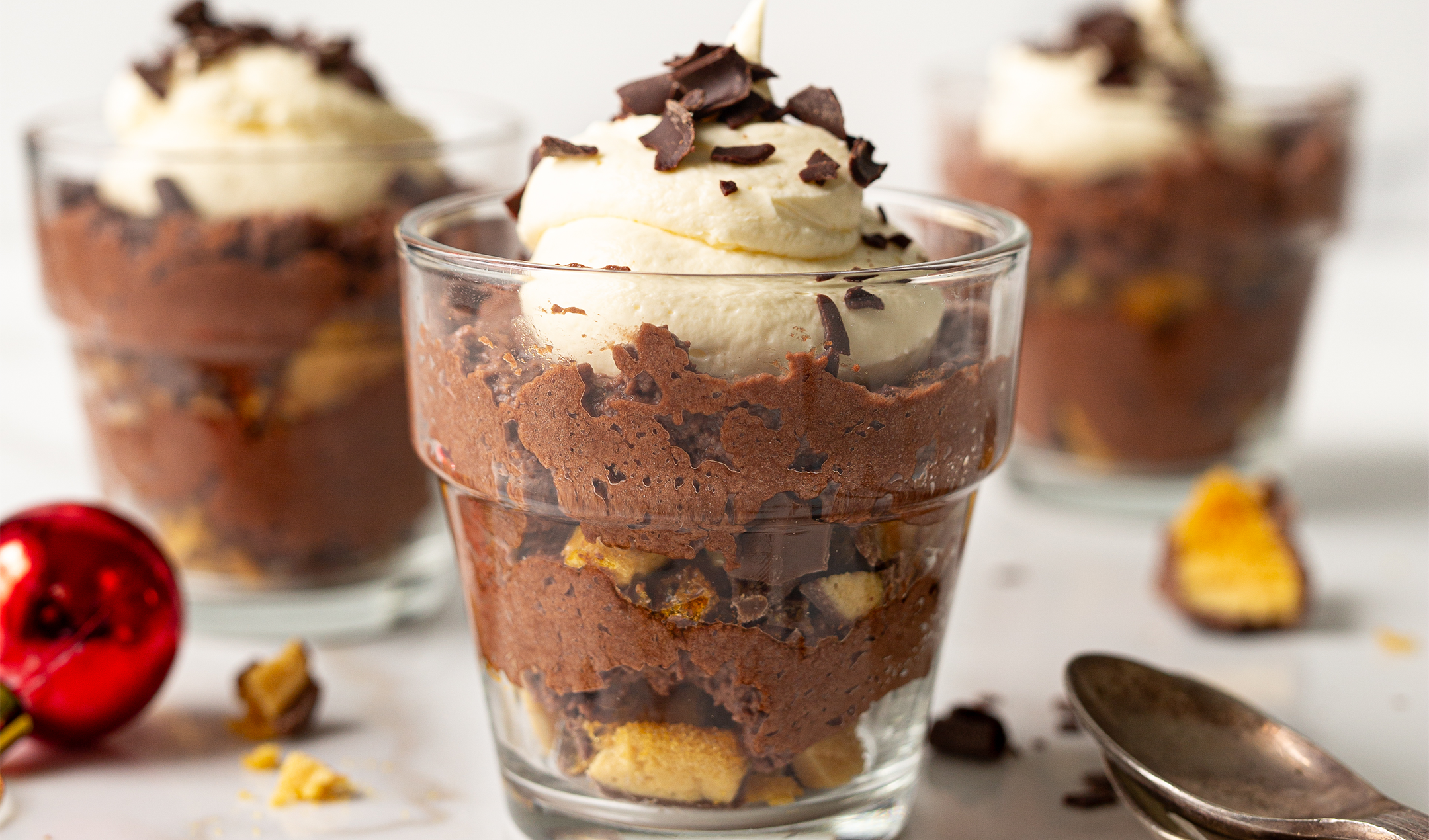 Gluten-free chocolate and honeycomb mousse by EUROSPAR