Tick the ingredients you need to add your shopping list.
Chop the fruit into bite size pieces and push onto a cocktail stick.
Dilute the MiWadi 0% Sugar Apple Berry by mixing it with the yoghurt until well combined and serve.
Note: Skewer sticks  can be used as an alternative to cocktail sticks, if you wish.
Popular in Picnic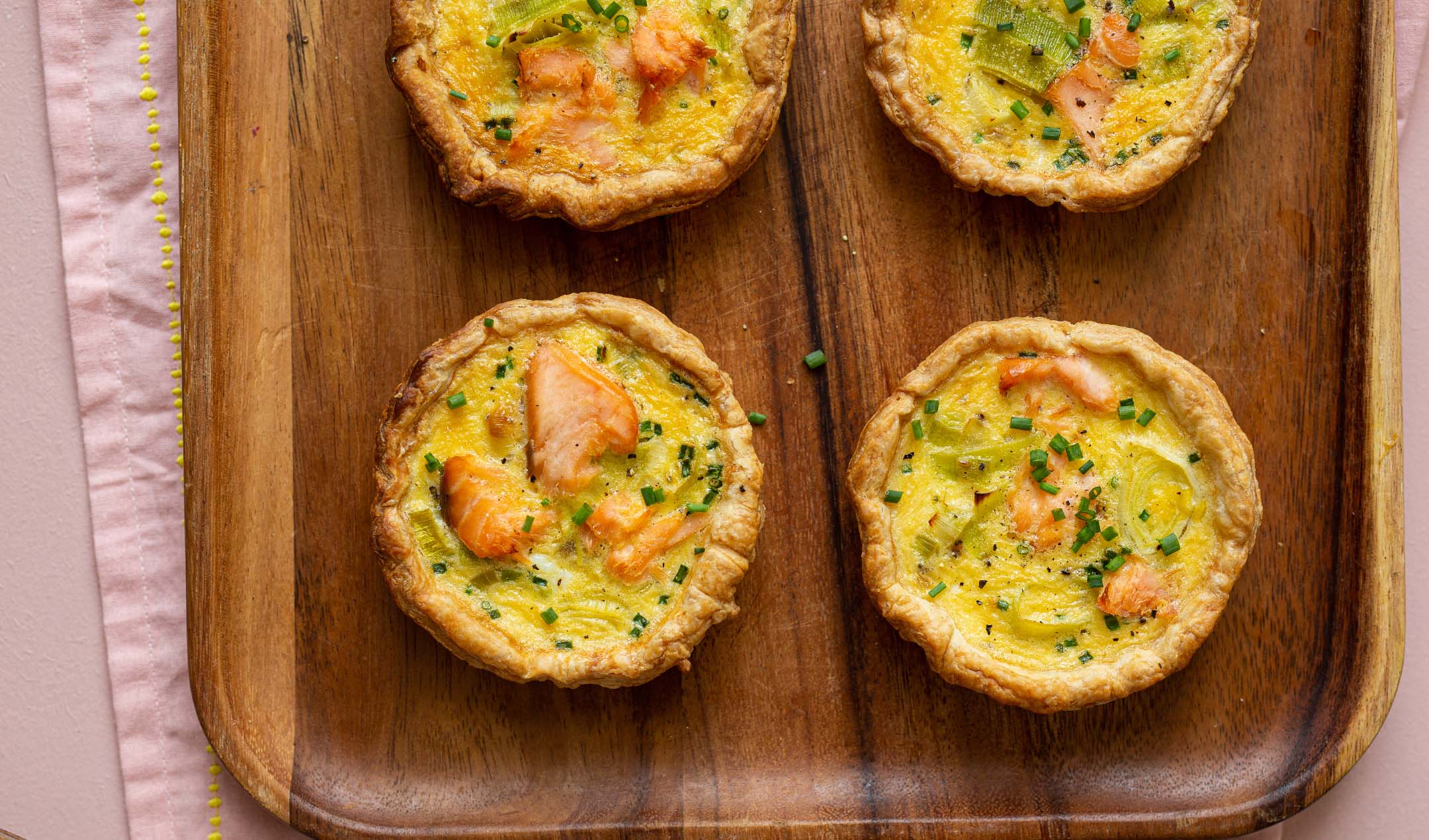 Salmon and leek tartlets