Tick the ingredients you need to add your shopping list.
Whisk all of the ingredients for the remoulade together in a bowl. Set aside in the fridge until needed.

Heat a large pan over a medium-low heat and add the bacon. Cook for 4-5 minutes until crispy. Remove to a plate lined with kitchen paper, reserving the fat in the pan.
While the bacon is frying, place the eggs in one bowl. In another bowl, mix together the breadcrumbs, flour, paprika and some salt and black pepper.
Return the pan with the bacon fat to a medium heat.
Dredge each tomato slice in the beaten egg and then coat it in the breadcrumb mixture, pressing the crumbs on gently.
Fry the tomato slices in the bacon fat for 2-3 minutes per side until golden brown, then transfer to a plate lined with kitchen paper. Repeat with all the remaining slices.
To assemble your BLT, spread the remoulade over the slices of toast and top with the lettuce, fried green tomatoes and rashers.
Note: red tomatoes can be used as an alternative to green tomatoes, if you can't find green.
Nutrition Facts
Per Serving 709kcals, 32g fat (7.8g saturated), 75.8g carbs, 11g sugars, 30.3g protein, 6.5g fibre, 1.769g sodium
Popular in American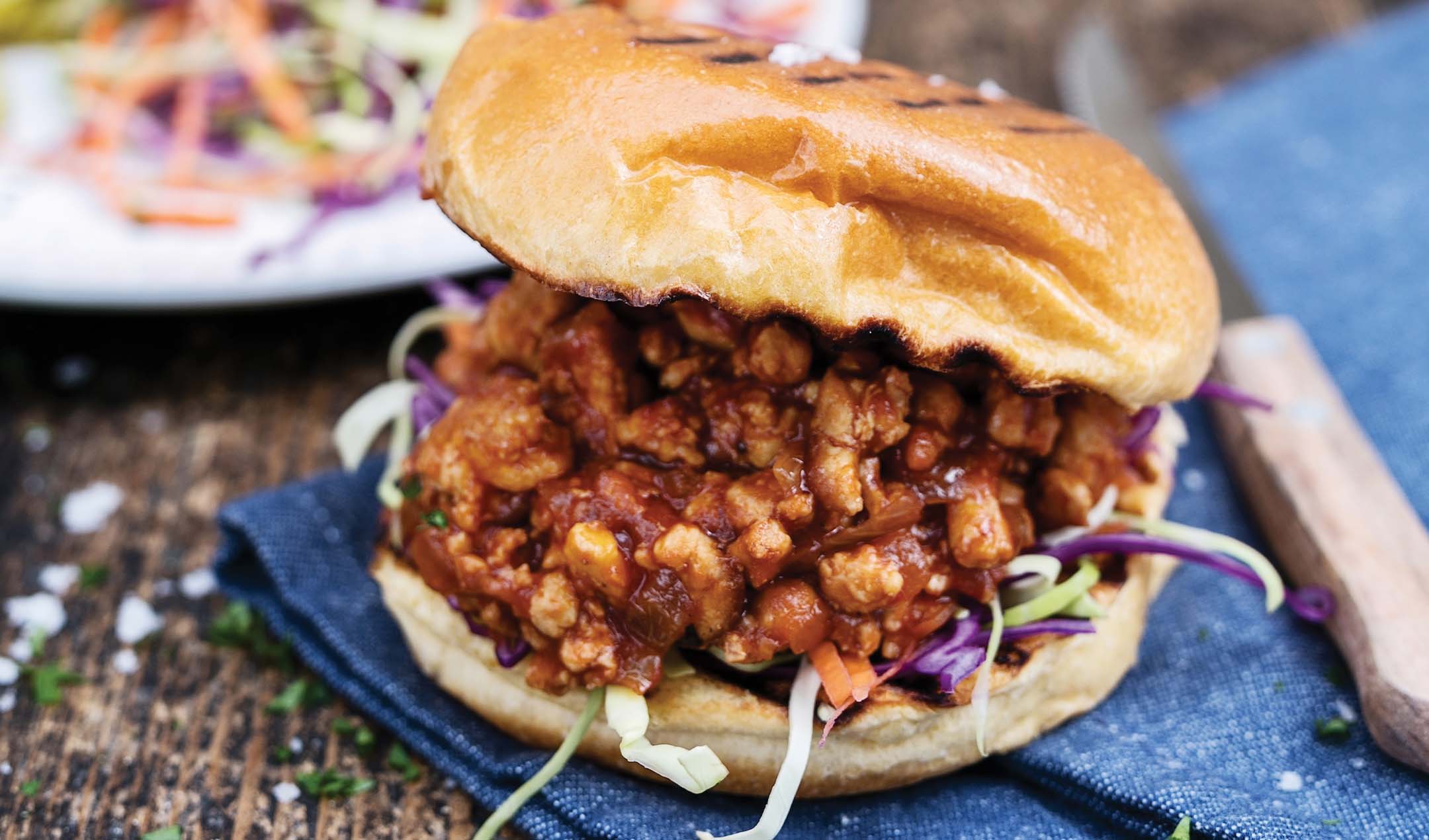 Turkey sloppy joes