Tick the ingredients you need to add your shopping list.
Method:
Preheat the oven to 180˚C/160˚C fan/gas mark 4 and line a round 15cm cake tin with parchment paper.
In a large bowl combine the butter, sugar and vanilla and beat together with a hand mixer until creamy. Add the egg and ricotta and beat until combined.
Sift the flour over the batter, then add the lemon zest and stir everything together with a wooden spoon.
Pour the batter into the prepared cake tin. Place the nectarines (and blueberries, if using) on top and use your finger to push each piece a little into the batter.
Bake for 35 minutes or until the cake is golden brown and a skewer inserted into the centre comes out clean. Increase the oven temperature to 200˚C/180˚C fan/gas mark 6 for the last five minutes if the cake still looks too pale.
Allow the cake to cool in its tin for 10-15 minutes, then transfer to a wire rack and cool completely.
Nutrition Facts
Nutritional information:
Per serving: 499kcals, 20.1g fat (11.7g saturated), 70.9g carbs, 43.2g sugars, 11.5g protein, 2.6g fibre, 0.182g sodium
Popular in Cakes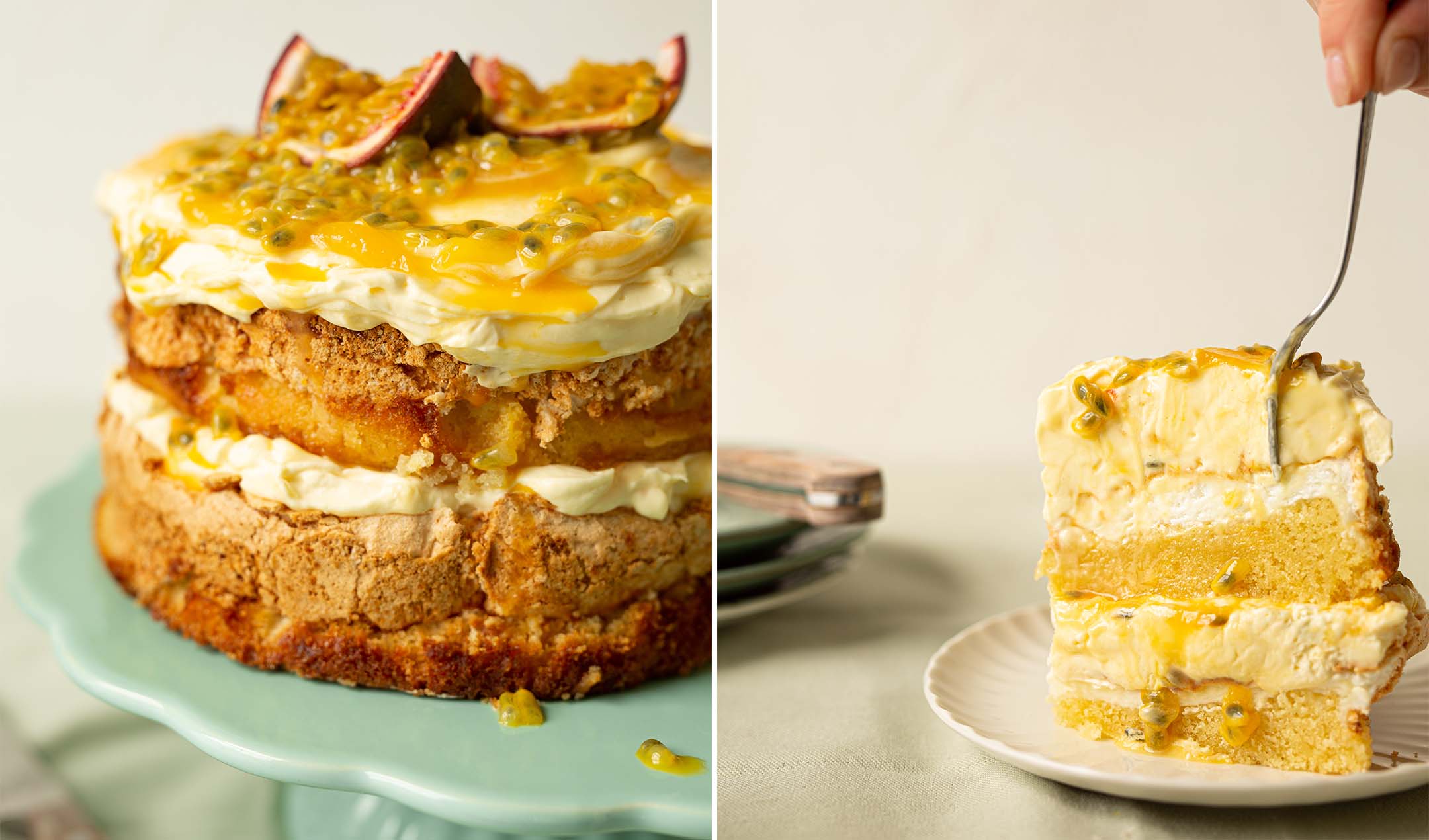 Passionfruit meringue gateaux