Tick the ingredients you need to add your shopping list.
For the topping:
To serve:
Preheat the oven to 220˚C/200˚C fan/gas mark 7.
Combine the cherries, sugar, cornflour, lemon juice and vanilla in a saucepan over a medium heat. Stir and bring to a simmer for about five minutes until the cherries have softened and the mixture has thickened.
Transfer the mixture to a 20cm square baking tin.
Combine the flour, sugar, baking powder, salt and cinnamon in a mixing bowl.
Rub in the cold butter until the mixture resembles coarse crumbs. Gradually stir in just enough milk to bring the mixture together into a dough.
Drop spoonfuls of the dough over the cherry mixture.
Bake for 10-15 minutes until the top is golden brown and the mixture is bubbling. Serve with vanilla ice cream or custard.
Note: Custard ice cream can be used as an alternative to vanilla ice cream, if you wish.
Nutrition Facts
Per Serving: 299kcals, 3.1g fat (1.9g saturated), 66.2g carbs (25.8g sugars), 2.6g protein, 1.2g fibre, 0.116g sodium
Popular in American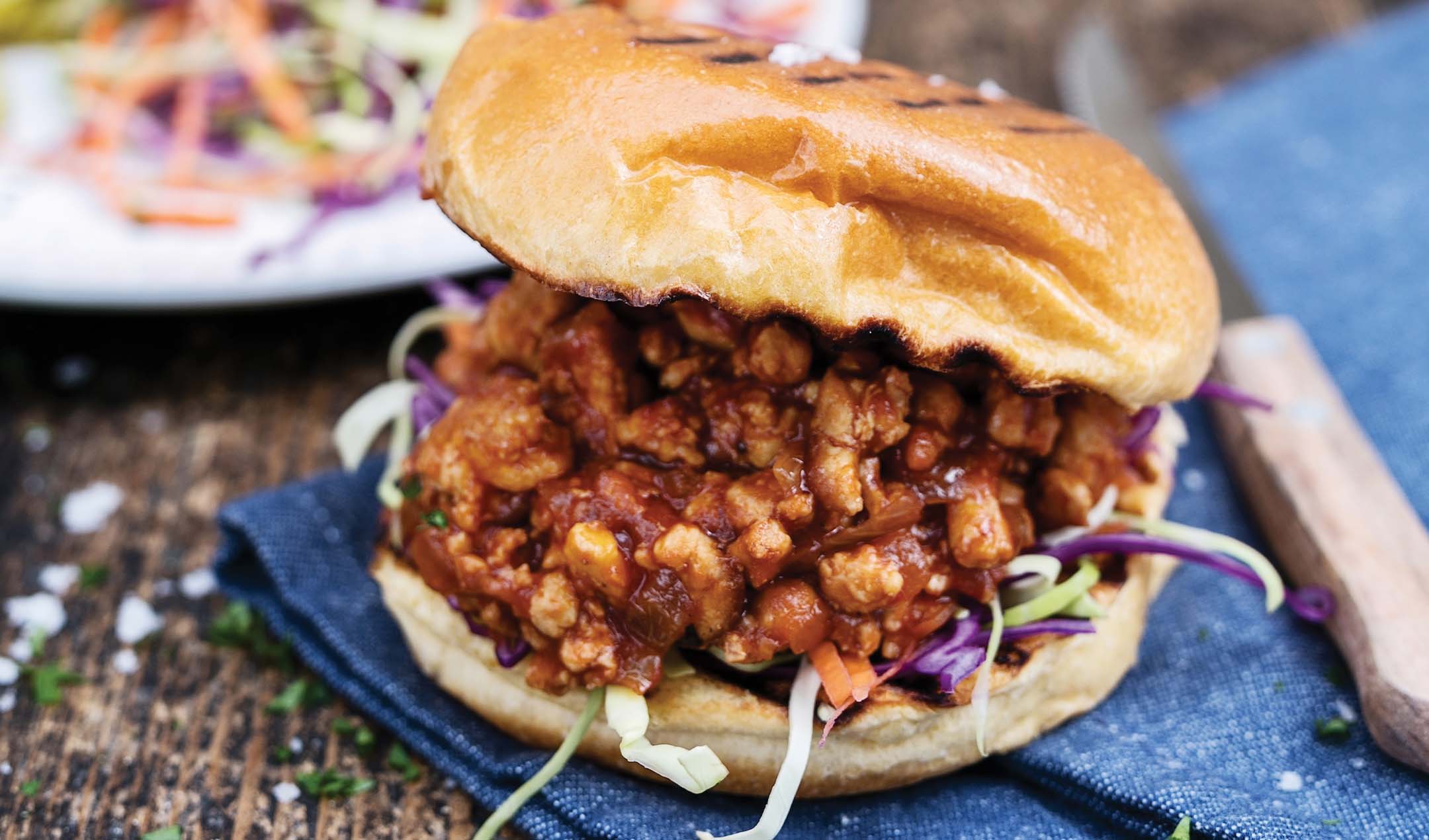 Turkey sloppy joes