Tick the ingredients you need to add your shopping list.
Sprinkle one teaspoon each of salt and pepper over the cubes of beef. Massage it into the meat and then set aside to rest for 15 minutes.
Preheat the oven to 180˚C/160˚C fan/gas mark 4.
Heat the oil in a large casserole dish over a medium-high heat. Working in batches, brown the beef on all sides for 6-8 minutes. Place the beef in a bowl and set aside.
Add the mustard seeds to the pan and cook until they pop. When the popping has slowed, add the onions with a pinch of salt. Stir together, scraping up any sticky bits from the bottom of the pan with a wooden spoon.
Cook the onions for 15 minutes, adding a splash of water if they start to stick.
Add the garlic and ginger and cook for one minute, stirring.
Add the remaining spices and cook, stirring, for, 1-2 minutes.
Add the vinegar to the pan and scrape up any sticky bits from the bottom, then stir in the stock and bring to the boil. Add the browned beef, then cover the casserole dish and place in the oven to cook for 1½ hours until the beef is tender.
Taste and add more salt and pepper if necessary. Stir in the sugar and some extra garam masala, if desired.
Serve with rice and some raita or plain natural yoghurt.
Nutrition Facts
Per serving: 661kcals, 30.4g fat (17.8g saturated), 15.4g carbs, 4.7g sugars, 78.6g protein, 3.7g fibre, 0.856g sodium
Popular in Beef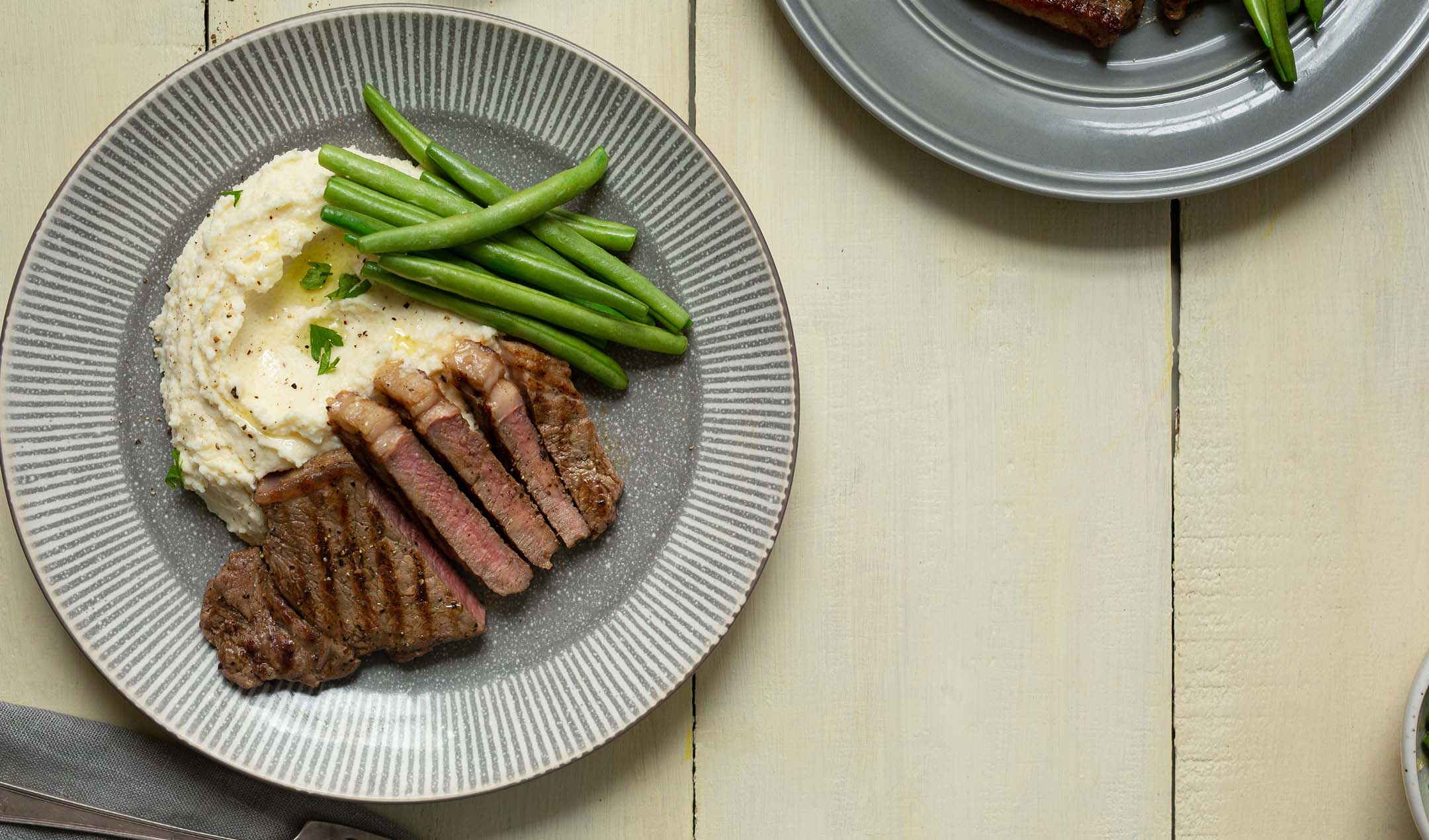 Steak with greens & celeriac mash