Tick the ingredients you need to add your shopping list.
Combine the yeast and sugar in a small bowl and add a bit of the warm water until the mixture gets foamy. Leave it to sit for 5-10 minutes to prove.
Combine the flours, xanthan gum and salt in a large mixing bowl.
In a separate bowl mix the egg replacement with the water.
Using an electric whisk with a paddle attachment, or clean hands, mix in the oil, honey, vinegar, egg replacement mixture, and yeast. Mix and knead until smooth.
Lightly oil a standard 900g loaf tin and line with parchment paper. Use a spatula to scrape the dough into the tin, cover loosely with a clean tea towel and leave to prove in a warm spot for 45 minutes to one hour until doubled in size.
Preheat the oven to 180˚C/160˚C fan/gas mark 4. Brush the top of the bread with the melted margarine and bake for 45 minutes until it sounds hollow when tapped.
Store in an airtight container.
Nutrition Facts
Per serving: 202kcals, 7g fat (1.1g saturated), 32.4g carbs, 2.8g sugars, 3.7g protein, 2.8g fibre, 0.302g sodium
Popular in Bread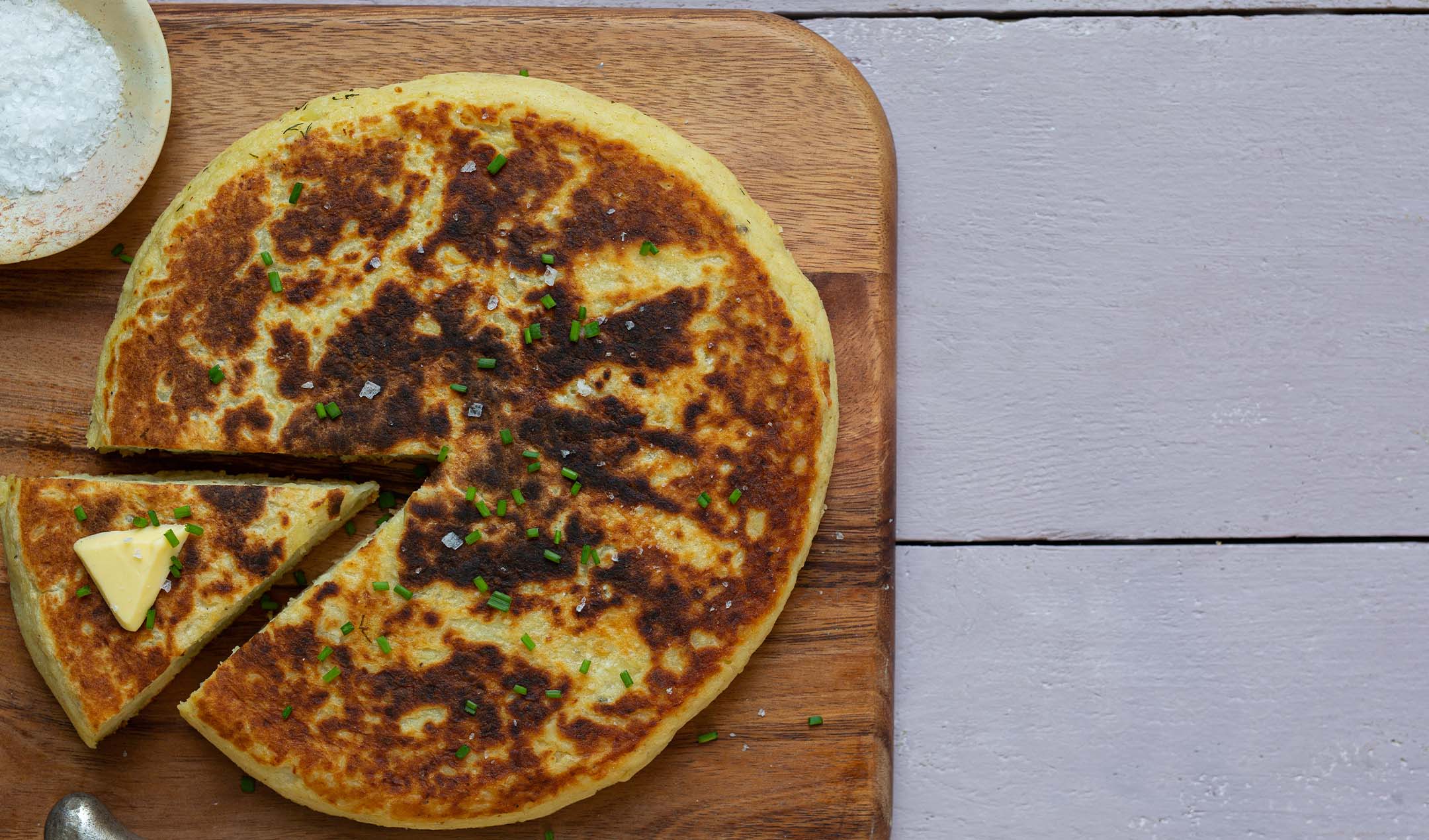 Irish potato bread