Tick the ingredients you need to add your shopping list.
In a measuring jug, mix the lukewarm water, sugar and yeast and set aside for a few minutes until it foams (if it does not foam, your yeast may be dead, and it would be best to start again with new, fresh yeast).
In the bowl of a stand mixer or large mixing bowl, combine the flour and salt and make a well in the centre. Add the yeast mixture to the flour and combine using a fork until it just comes together. Knead with a dough hook attachment, or by hand on a lightly floured surface, for approximately five minutes, until the dough is smooth, springy to the touch and is just coming away from the edge of the bowl.
Transfer the dough to a lightly oiled large bowl, dust with a little flour, cover with a tea towel and leave in a warm spot for one hour, or until it doubles in size.
Oil a 25 x 35cm baking tray, transfer the dough to the tray and stretch it out to reach the corners, keeping it in a rough, even layer. Using your fingers, add dimples all over the dough, then add the cherry tomatoes, cut side up, and sprinkle the grated mozzarella and herbs on top. Add a generous splash of olive oil to cover the dough and sprinkle with sea salt. Leave the dough in a warm spot to rise again for 30 minutes.
While the dough is proving, preheat the oven to 220°C/200°C fan/gas mark 7.
Bake the focaccia for 20 minutes or until golden brown. Portion and serve warm or cold.
Nutrition Facts
Per serving: 598kcals, 12.8g fat (2.1g saturated), 104.5g carbs, 6.2g sugars, 16.2g protein, 6g fibre, 0.504g sodium
Popular in Dairy-free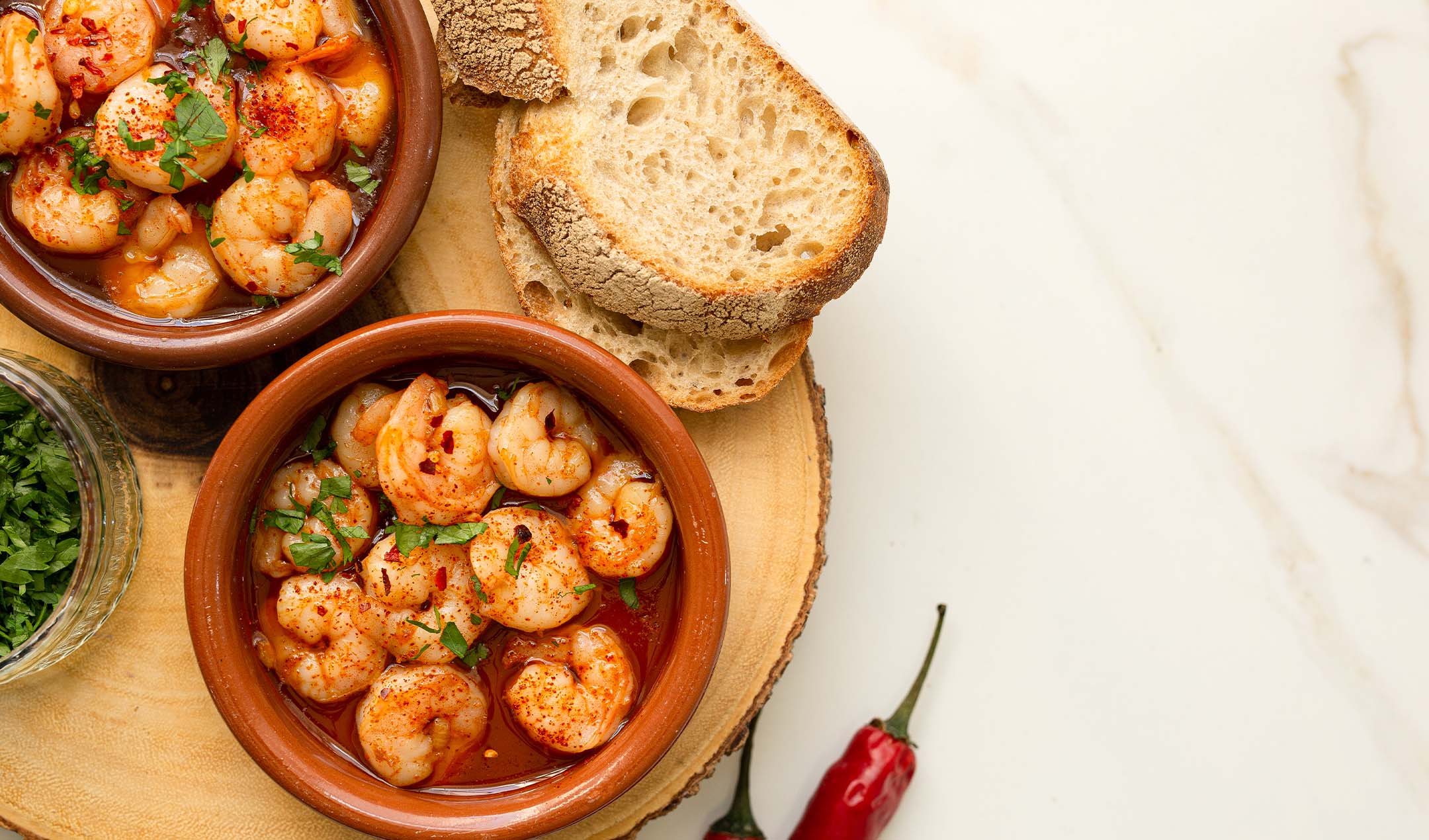 Gambas al ajillo