Tick the ingredients you need to add your shopping list.
Heat a pan and add the olive oil, add the leeks – season with salt and pepper and cook until soft, roughly 5-10 minutes. Remove from the heat and allow to cool.
When the leeks have cooled, add them to the cream cheese and stir to combine. Season with some salt and pepper to taste.
Roll out your sheet of puff pastry and cut into 4 quarters (it is best to make them uneven, take two slightly smaller.)
Take the leek and cream cheese mixture and divide between the two smaller of the sheets of puff pastry - leave a gap around the edges, place the salmon fillet on top of the leeks and season the fish with salt and pepper. Brush the edges of the puff pastry with the egg wash and then take the larger sheets of puff pastry and place them over the fish and seal the edges on the egg wash. You can trim the edge of the pastry to make them nice and neat, this is optional. Use a fork to press down the edges to seal them well. Egg wash them all over, chill for 10 minutes.
Preheat your oven to 200 degrees.
Remove the salmon parcels from the fridge and egg wash again. Prick the top of each parcel to let out the steam and place in the hot oven for 25 minutes. They should be golden in colour and puffed up nicely. Remove from the oven and allow to cool for 5 minutes. Serve and enjoy.
Popular in Fish & seafood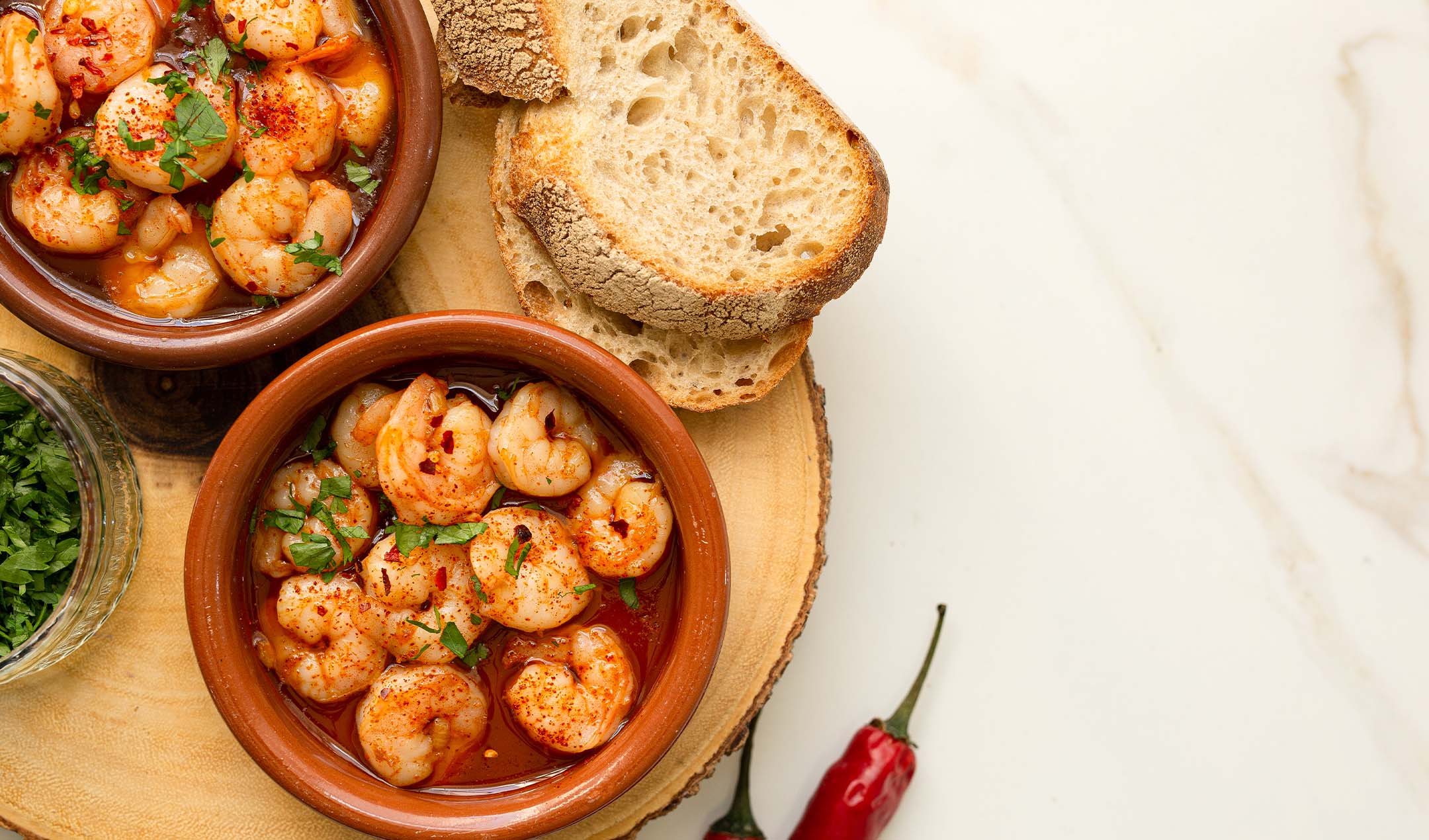 Gambas al ajillo