Tick the ingredients you need to add your shopping list.
Preheat the oven to 200˚C/180˚C fan/gas mark 6. Season the pork with salt and black pepper. Bake for 25 minutes or until completely cooked throughout. Transfer to a chopping board and tent loosely with foil. Allow to rest for 10 minutes, then slice.
Heat the sesame oil in a large pot over a medium heat. Add the garlic and ginger and cook for 2-3 minutes until fragrant.
Stir in the soy sauce and rice wine vinegar and cook for one more minute. Add the stock, bring to a simmer and cook for five minutes.
Meanwhile, place the eggs into a small pot of cold water and place over a high heat. Once it has reached a rolling boil, remove the pot from the heat. Cover with a lid and leave the eggs in the hot water for five minutes.
Remove the eggs from the pot and place in a bowl of iced water for five minutes. Carefully peel the eggs and slice in half lengthwise. Set aside.
Add the noodles to the stock mixture and cook for 2-3 minutes or according to package instructions. Add sriracha hot sauce to taste.
Divide the broth between four large bowls. Add the noodles and sliced pork. Top each bowl with an egg, sliced spring onions, a sprinkle of sesame seeds and some coriander and chilli slices if desired. Serve immediately with lime wedges for squeezing over.
Note: vegetable stock can be used as an alternative to chicken stock, if you wish.
Nutrition Facts
Per Serving: 671kcals, 19g fat (4.5g saturated), 52.9g carbs, 1.8g sugars, 66.4g protein, 1.5g fibre, 0.742g sodium
---
TOP TIP: Bring this ramen to the next level by using homemade stock.
Popular in Low sugar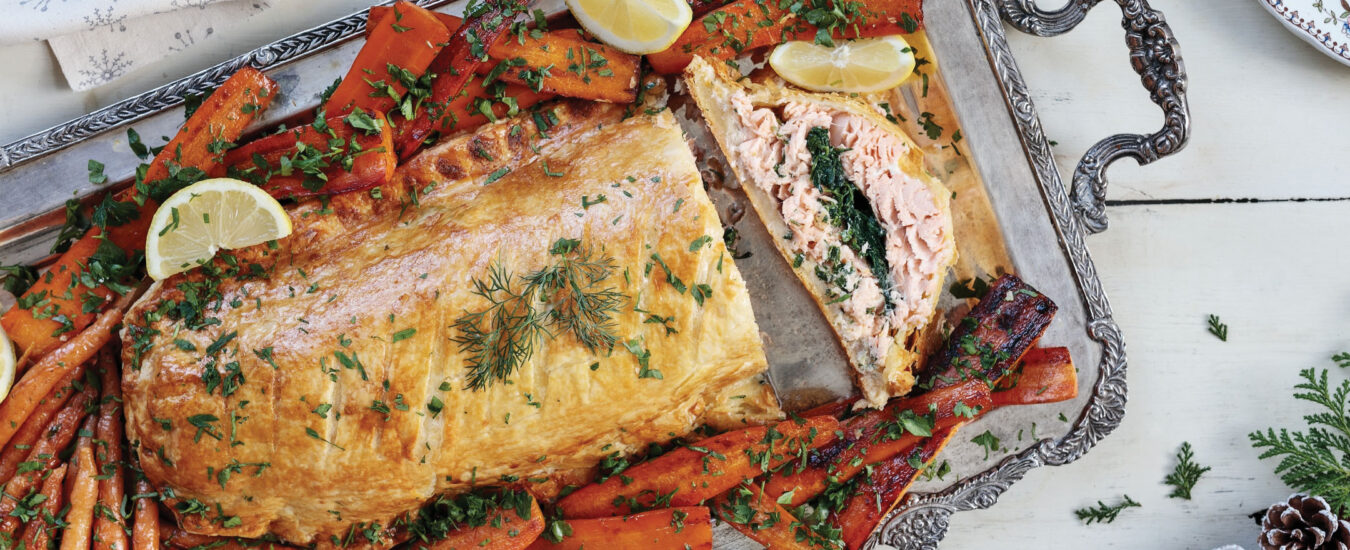 Salmon en croute