Tick the ingredients you need to add your shopping list.
For the chicken:
For the Asian slaw:
For the dressing:
Soak the chicken breasts in the buttermilk with a pinch of salt and pepper, mix well, cover, and allow to soak for four hours or overnight in the fridge if there's time.
Preheat the oven to 200°C/180°C fan/gas mark 6.
Add the cornflakes to a sealable bag, seal it and with a rolling pin crush the cornflakes to a breadcrumb texture. Add the flour and spices, reseal the bag and shake until combined. Empty onto a large plate or shallow bowl in an even layer.
Remove the chicken from the milk and toss in the cornflake coating, coating the chicken all over.
Add in an even layer to a large parchment-lined baking tray. Drizzle the coated chicken with the olive oil and bake for 35 minutes or until the chicken is cooked through, turning the chicken after 17 minutes.
To make the Asian slaw, add all the slaw ingredients to a large bowl and mix well. In a separate bowl, mix all the dressing ingredients together, stir into the slaw, mix and coat.
Serve the slaw with the fried chicken and your favourite cold beverage.
Nutrition Facts
Per serving: 493kcals, 22.1g fat (4.4g saturated), 40.7g carbs, 18g sugars, 31.6g protein, 3.7g fibre, 0.506g sodium
Popular in Chicken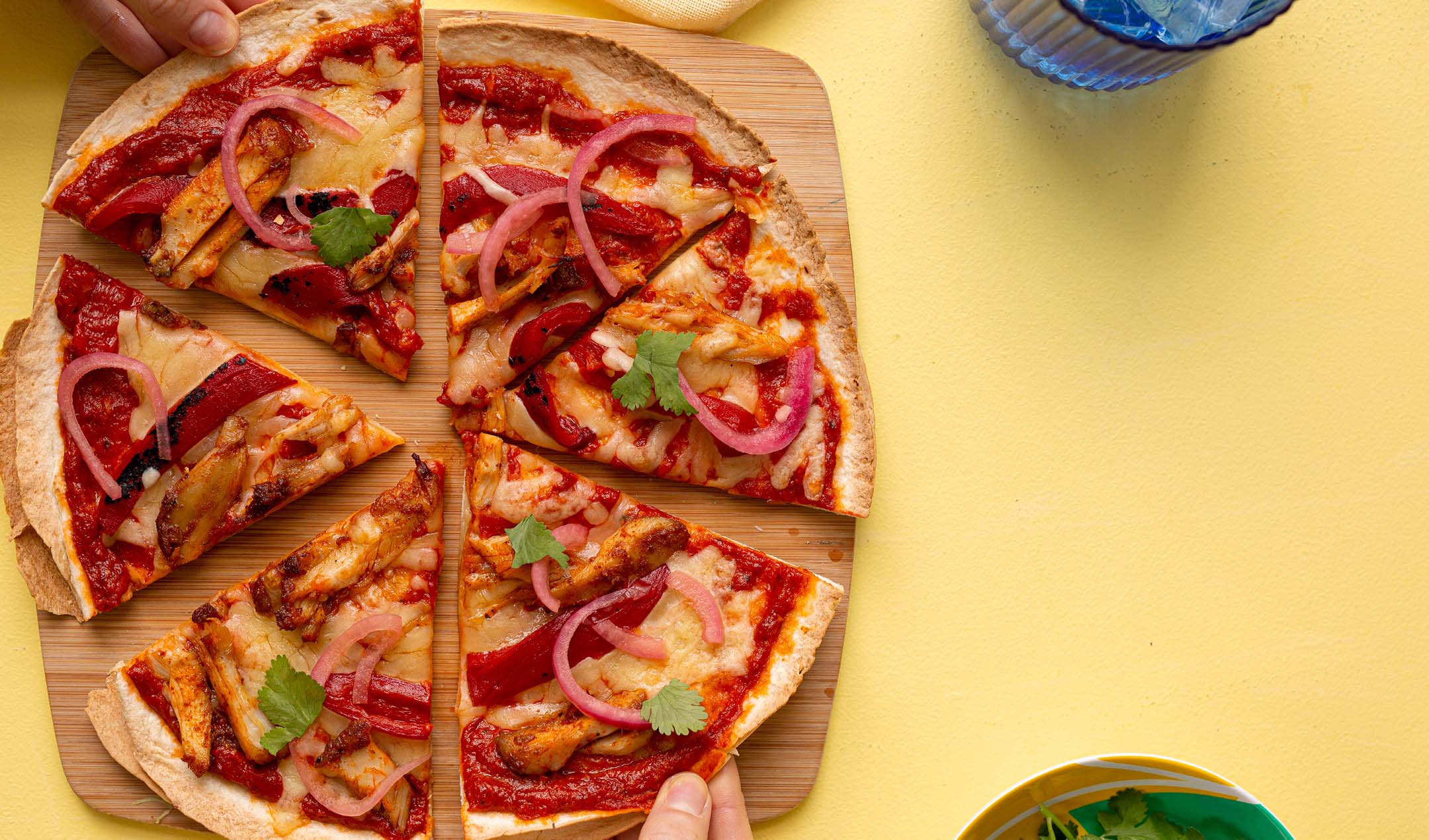 Chicken taco pizzas