Tick the ingredients you need to add your shopping list.
For the sponge:
For the buttercream:
For the filling:
Preheat the oven to 180˚C/160˚C fan/gas mark 4.
Line the bottom and sides of three 15cm tins with parchment paper
Beat together the butter and sugar until light and fluffy. Slowly stream in the eggs, mixing between each addition.
In a small bowl, stir together the cocoa powder and boiling water. Beat this into the butter mixture.
Sieve the flour and baking powder into the butter mixture. Fold in gently until just combined.
Divide the mixture evenly amongst the tins and bake for 25-30 minutes or until a skewer or a knife inserted into the centre of the sponges comes out clean. Allow to cool completely.
For the buttercream, beat together the softened butter and icing sugar until smooth, scraping down the sides. Pour in the melted chocolate and beat until mixed.
Using a sharp serrated knife, cut the cooled sponges in half horizontally. Use a 7½cm round cutter to cut the middle out of 5 out of 6 of the sliced sponges.
Place one of the cut sponges onto a board or plate, using a teaspoon of buttercream on the board to help the cake stick. Spread over some of the buttercream and add the next sponge on top. Repeat this step for all five of the cut sponges.
Before adding the uncut sponge on top, pour a variety of Mini Eggs and chocolates into the hole in the centre. Top with the uncut sponge.
Using a palette knife or offset spatula, spread the buttercream over the top and sides of the cake, making sure to fill in any gaps. There will be crumbs in the icing, so place the cake into the fridge for 30 minutes to set.
Once set, spread over more buttercream to cover any crumbs and smooth out the buttercream. Refrigerate the cake until set.
Decorate the bottom edges of the cake with Mini Eggs and decorate the top with a variety of different chocolate eggs and some little bunny cut outs. Cut your Easter showstopper at the table to surprise your guests!
Nutrition Facts
Per serving: 575kcals, 31.1g fat (19.1g saturated), 74.9g carbs (60.2g sugars), 4.9g protein, 2.1g fibre, 0.212g sodium
This recipe is sponsored by Siúcra
Popular in Cakes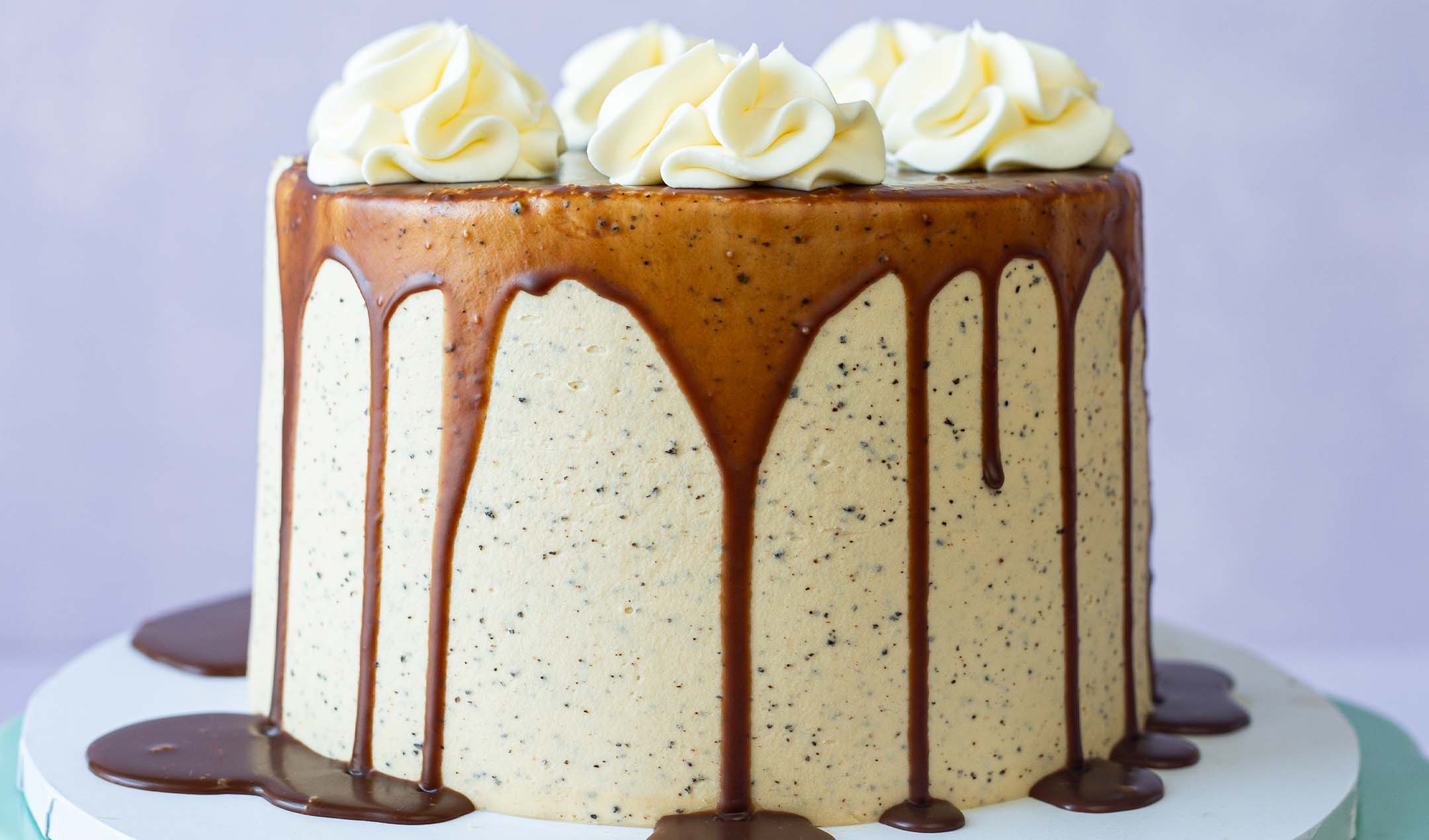 Chai tea cake