Tick the ingredients you need to add your shopping list.
For the biscuit cake:
For the nest:
For the decorations:
Line a deep 18cm round tin with non-stick parchment paper.
In a large pot, add the unsalted butter and golden syrup. Allow to melt slowly over a low-medium heat.
In a bowl, break the Dr. Oetker Milk and Dark Chocolate into squares. Once the butter and golden syrup has melted together, remove from the heat. Add in the chocolate and stir until the chocolate has melted.
In a large bowl, add the crushed biscuits and chopped Dr. Oetker Heart Marshmallows. Pour over the chocolate mix and stir until combined.
Pour the mix into the prepared tin, using a spatula to level out the top. Allow the cake to set in the fridge for a few hours or overnight.
To make the nest, in a large bowl melt the Dr. Oetker Milk Chocolate in the microwave at 30 second bursts, until the chocolate is fully melted. Add in the crushed shredded wheat and stir until just combined.
Remove the set biscuit cake from the tin and remove the tin and parchment paper. Spoon on the shredded wheat mix while it is still wet, on top of the cake. Use your hands to spread the mix over the top and sides of the cake. Use the back of the spoon to make a small hole in the top of the cake for the eggs to sit in.
Refrigerate the cake until the chocolate has set. Once set, add the colourful wrapped chocolate eggs, a few yellow chicks and tie a ribbon around the cake.
This recipe is sponsored by Dr. Oetker
Popular in Cakes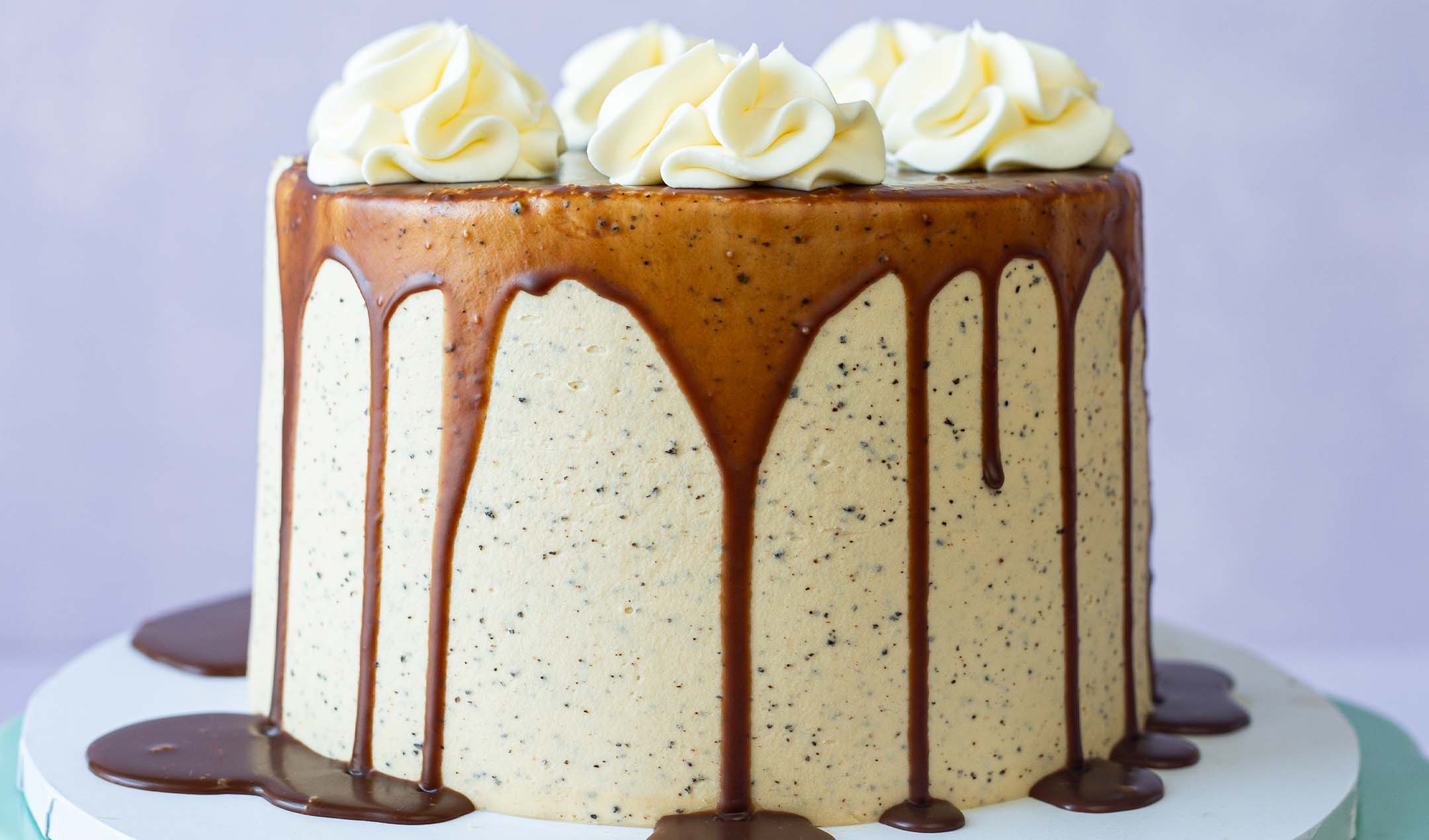 Chai tea cake