Tick the ingredients you need to add your shopping list.
For the Baileys whipped cream:
For the cake:
---
For the Baileys whipped cream, beat together the cream and sugar using an electric whisk until thickened
Stream in the Irish cream liqueur and continue to beat until the mixture forms stiff peaks. Refrigerate until ready to use.
Preheat the oven to 140˚C/120˚C fan/gas mark 1. Lightly grease a 20cm springform cake tin with butter.
Place the chocolate in a heatproof bowl set over a pan of barely simmering water, making sure the bottom of the bowl doesn't touch the water. Allow to melt, stirring occasionally.
Remove from the heat, add the butter and stir until melted
In a bowl, whisk the egg whites together with half of the sugar until glossy but not too stiff.
In a separate bowl, beat the egg yolks together with the rest of the sugar.
Fold in the chocolate and butter mixture and the coffee liqueur. Gently fold in the egg whites.
Transfer to the prepared cake tin and bake for 55 minutes or until a skewer inserted in the centre comes out clean, checking after 45 minutes.
Allow to cool in the tin. Slice and serve with the Baileys whipped cream.
Nutrition Facts
Per Serving: 489kcals, 29.9g fat (18.5g saturated), 47g carbs (44.2g sugars), 5.8g protein, 0.9g fibre, 0.14g sodium
---
MAKE IT YOURS: if you're not a fan of coffee liqueur, swap it out for an equal amount of Baileys, whiskey, brandy, rum, amaretto or frangelico! If you'd like this to be booze-free, you can swap in 100ml cooled strong coffee.
Popular in Cakes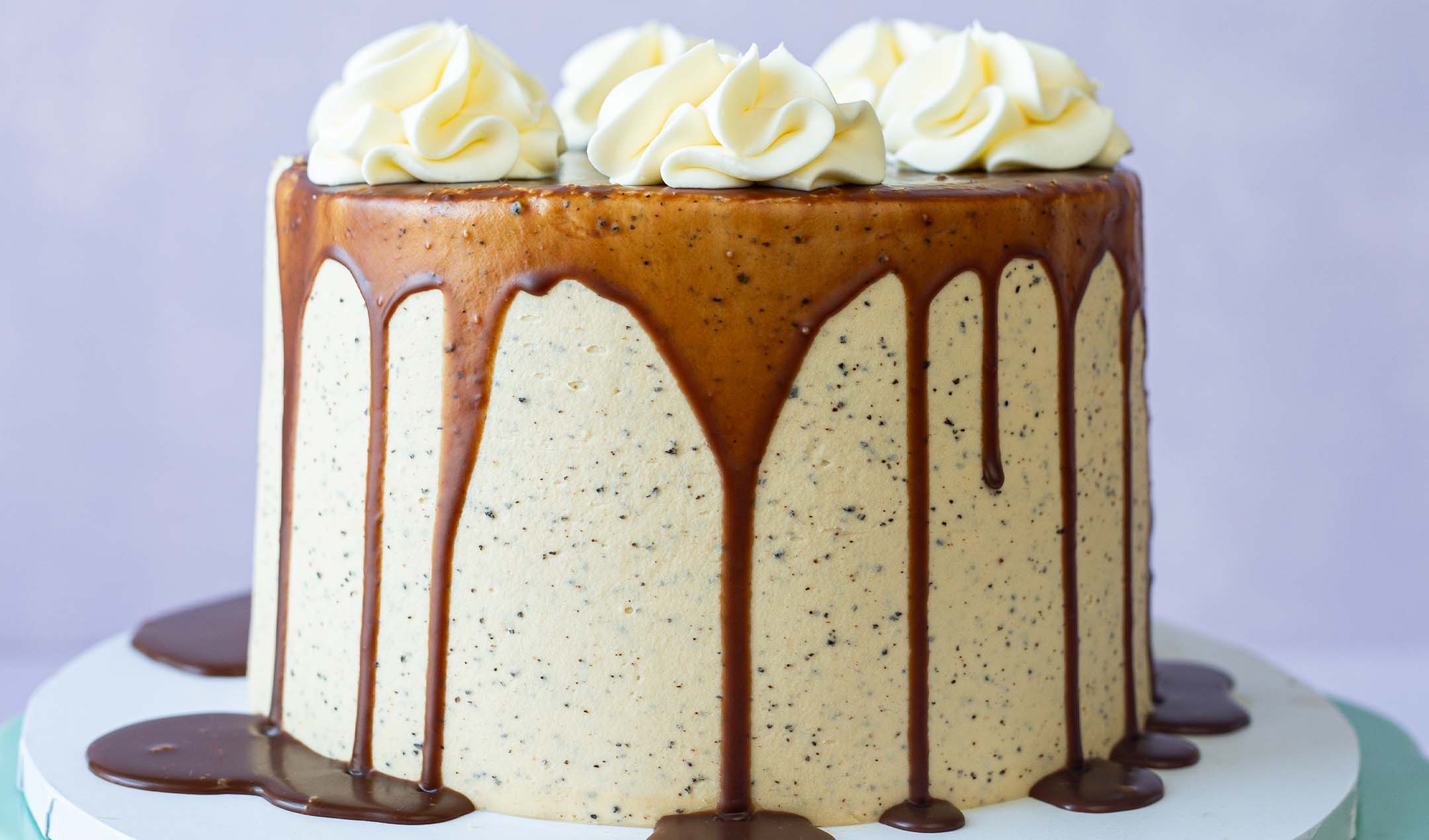 Chai tea cake