Tick the ingredients you need to add your shopping list.
Slice the tofu into eight thick pieces and dry well using kitchen paper.
Combine the breadcrumbs, sesame seeds and a generous amount of salt and pepper in a shallow bowl.
Beat the egg in a separate shallow bowl with a splash of water or milk. Dip the tofu into the egg and roll in the crumb mixture to coat completely.
Heat the vegetable oil in a large non-stick frying pan over a high heat and preheat the oven to a low setting.
Shallow-fry the tofu, in batches, for 1–2 minutes on each side or until golden and crisp. Drain on kitchen paper to remove any excess oil and keep in the oven until ready to serve.
Mix together the soy sauce, ginger and chilli. 7 Divide the broccoli between plates and drizzle with the sauce. Top with the tofu to serve, with extra sauce on the side.
Nutrition Facts
Per serving: 418kcals, 24.4g fat (4.4g saturated), 29.2g carbs, 3.7g sugars, 26.5g protein, 6.4g fibre, 0.913g sodi
Popular in Dairy-free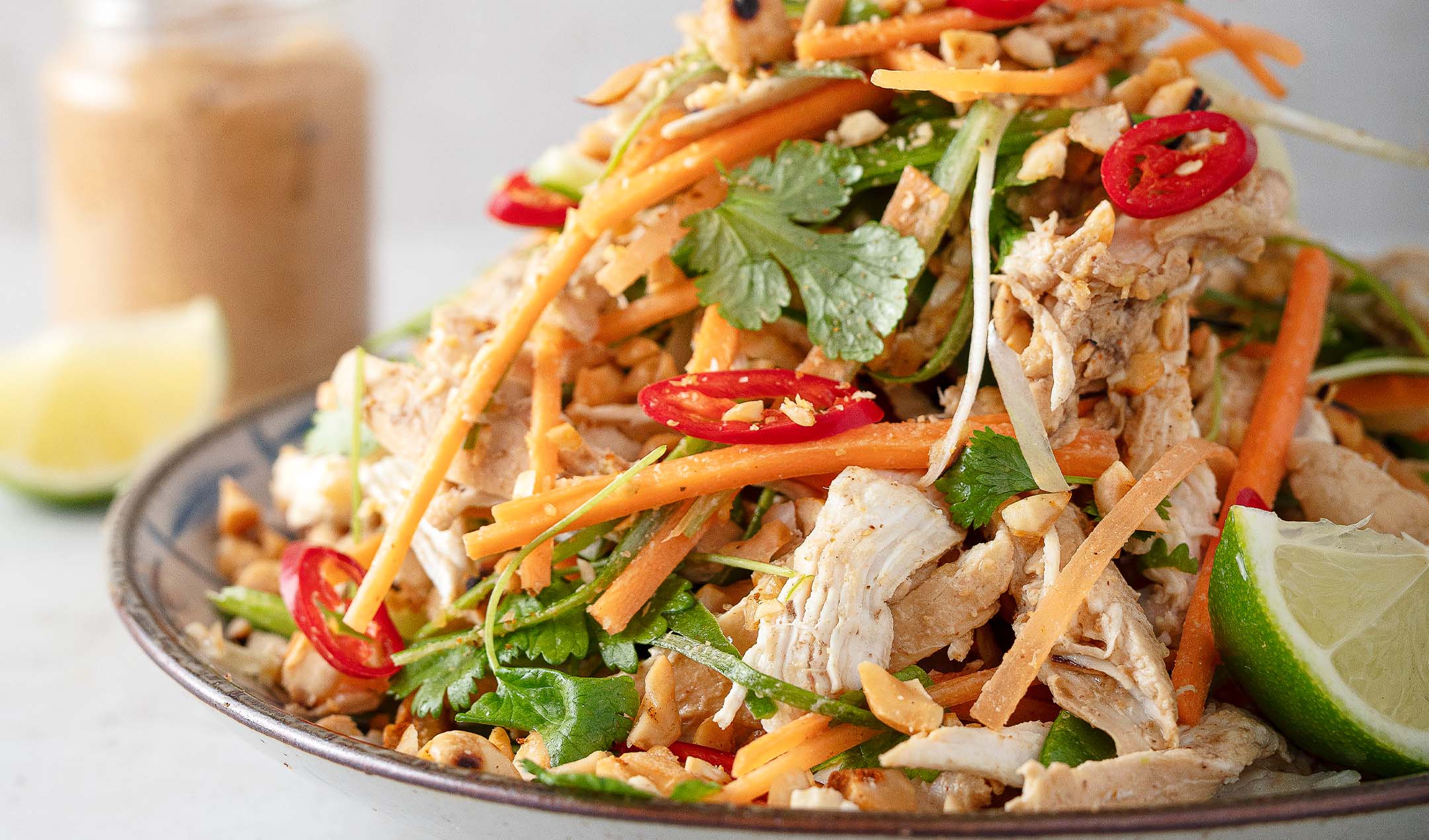 Peanut chicken salad