Tick the ingredients you need to add your shopping list.
In a small bowl, combine the honey, soy sauce, brown sugar, vinegar, sesame oil and garlic. Set aside.
In a shallow bowl, whisk together the flour, salt and garlic powder. In a second shallow bowl, beat the eggs together. Place the breadcrumbs in a third dish. Dredge each chicken piece in the flour, then coat in the beaten egg, then dredge in the breadcrumbs, pressing them on to coat thoroughly.
In a large pan, heat two tablespoons of vegetable oil over a medium-high heat.
Cook the chicken for 4-5 minutes per side until golden brown and cooked throughout. Transfer to a plate lined with kitchen paper and set aside.
Wipe out the pan with a ball of kitchen paper, then return to a medium-high heat and pour in honey garlic mixture. Simmer for 2-3 minutes, stirring frequently, until reduced and slightly thickened. Remove from heat.
Add the chicken back to the pan and turn to coat in the sauce. Serve immediately with rice and stir-fried vegetables.
Nutrition Facts
Per Serving: 588kcals, 25.2g fat (4.8g saturated), 74.3g carbs, 25.5g sugars, 21.3g protein, 2.8g fibre, 1.421g sodium.
Popular in Chicken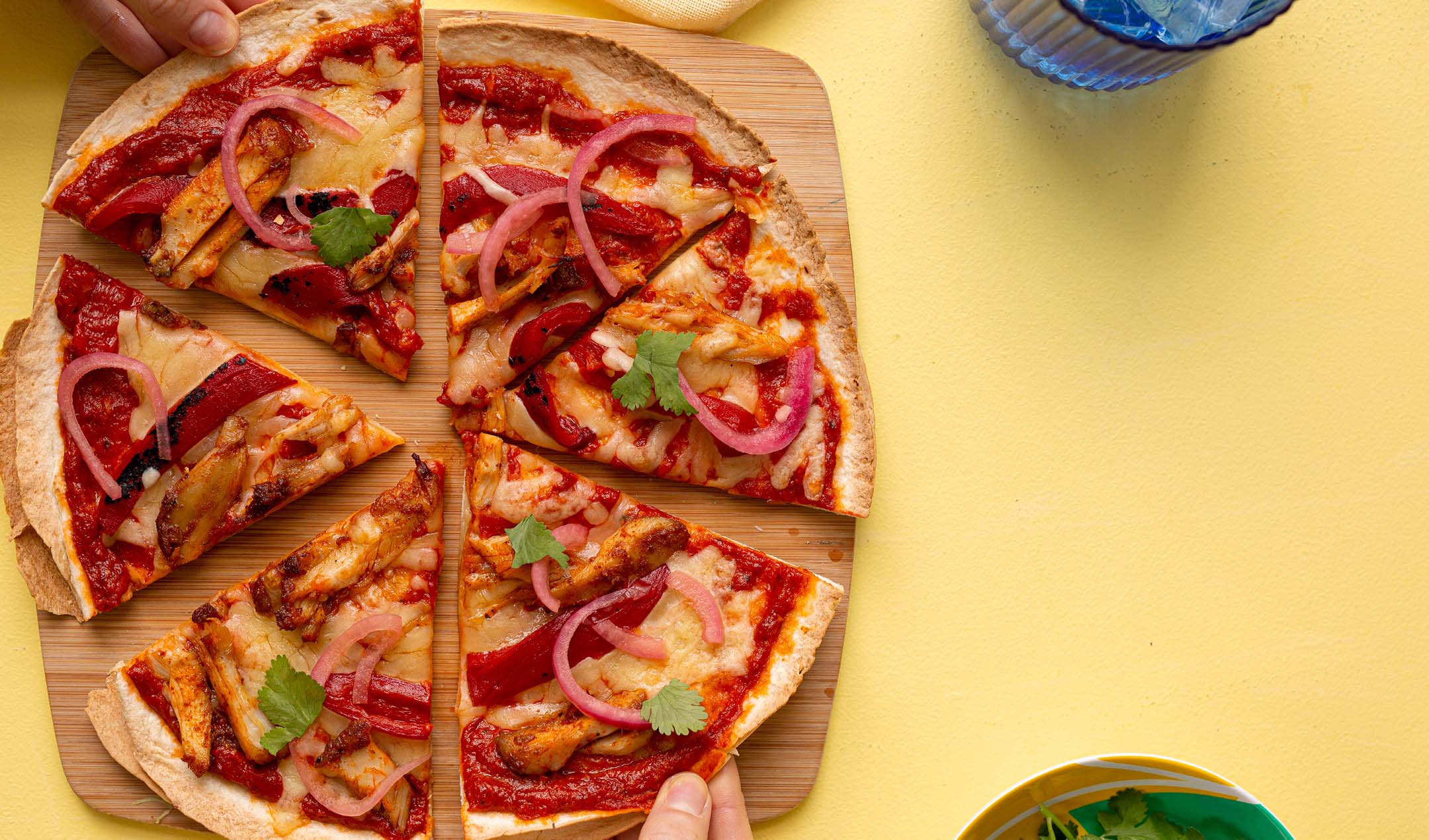 Chicken taco pizzas