Tick the ingredients you need to add your shopping list.
For the cauliflower and thyme mash:
For the chicken:
Place the chicken stock in a large pot and bring to a boil over a high heat. Add the cauliflower and return to a boil. Cover, reduce the heat to low and cook for 20 minutes or until the cauliflower is very tender.
Meanwhile, start cooking the chicken. Heat a large pan over medium-high heat and add the butter. Once the butter is melted, add the chicken fillets.
Reduce the heat to medium-low, cover and allow to simmer for five minutes.
Turn the chicken fillets over. Cover and let simmer again for another 10 minutes or until the juices run clear and the chicken is cooked throughout.
Use a slotted spoon to transfer the cauliflower to a food processor. Add three tablespoons of chicken stock from the pot along with the butter. Whizz until smooth. Season to taste, then add the thyme and whizz until just combined.
Add the chopped spring onions to the chicken in the pan. Stir and cook for 1-2 minutes.
Turn off the heat. Add the sour cream and season to taste. Mix well.
Cover and let stand on the stove top for five minutes. Stir well, then serve with the mashed cauliflower.
Nutrition Facts
Per serving: 530kcals, 36.5g fat (19.3g saturated), 7.6g carbs, 2.2g sugars, 42.8g protein, 2.2g fibre, 0.51g sodium
Popular in Chicken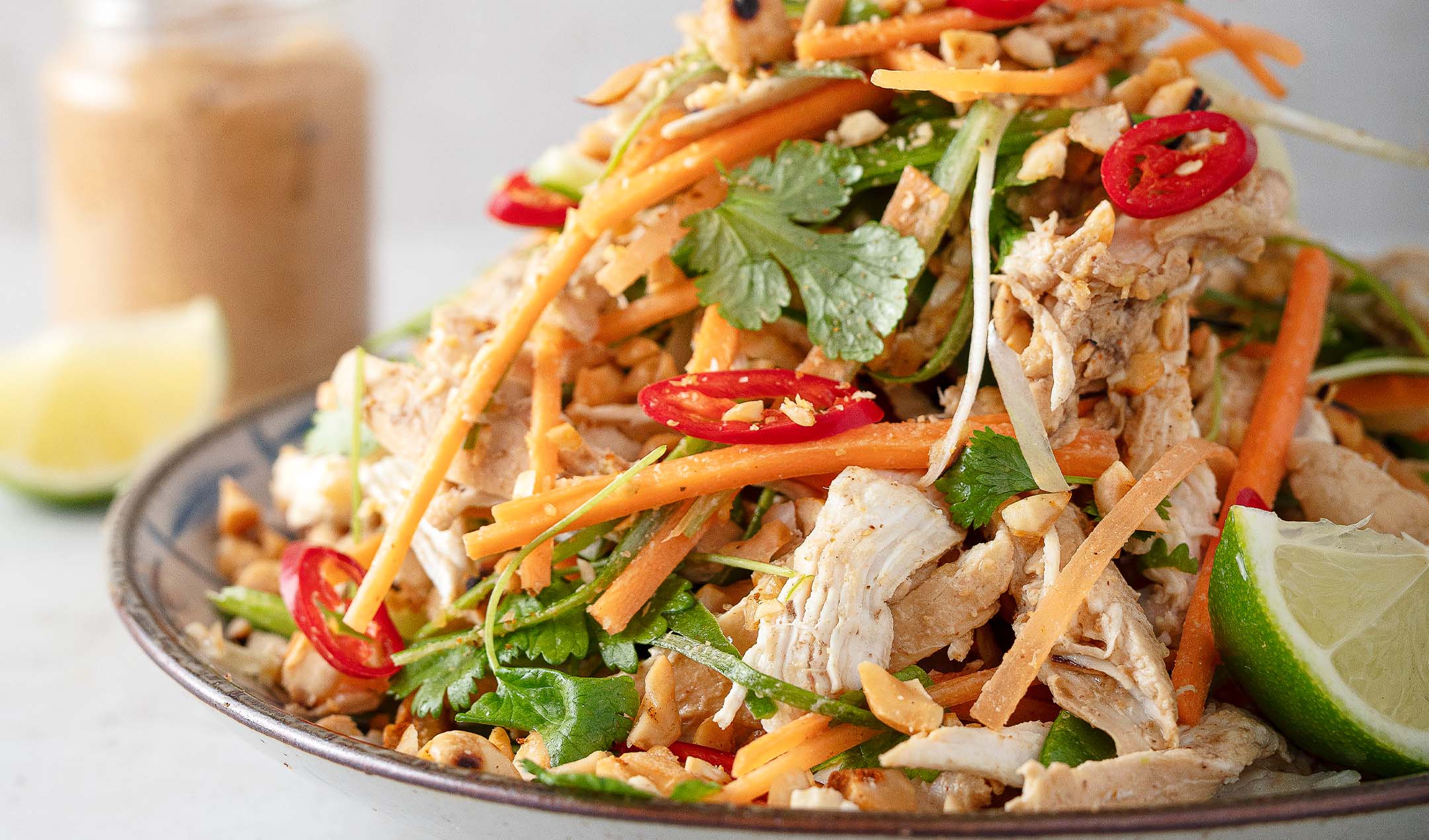 Peanut chicken salad