Tick the ingredients you need to add your shopping list.
Pat the pork chops dry with kitchen paper. If the pork chops are very thick, place them in between two sheets of cling film and bash them with a rolling pin until thinner. Season the chops with salt and black pepper.
Heat the oil in a pan over a high heat until very hot. Reduce the heat to medium-high and add the pork chops. Don't touch the chops for 4-5 minutes until one side is well browned, then turn them over and cook for another 3-4 minutes until fully cooked through. Turn the heat down if necessary.
Remove the pork chops to a plate and tent loosely with tin foil. Allow them to rest for 3-4 minutes while you prepare the sauce.
Place the same pan back on a high heat and add the cider. Use a wooden spoon to scrape the sticky bits off the bottom of the pan. Bring to a boil, then turn the heat down to medium and cook for one minute. Stir in the mustard and cream and season with salt and lots of black pepper.
Place the pork chops on serving plates and pour over the mustard cream sauce. Serve immediately with mashed potatoes, mushrooms and green vegetables.
Nutrition Facts
Per serving: 312kcals, 22.1g fat (8.3g saturated), 8.7g carbs, 7.7g sugars, 18.7g protein, 0g fibre, 0.208g sodium
Popular in Gluten-free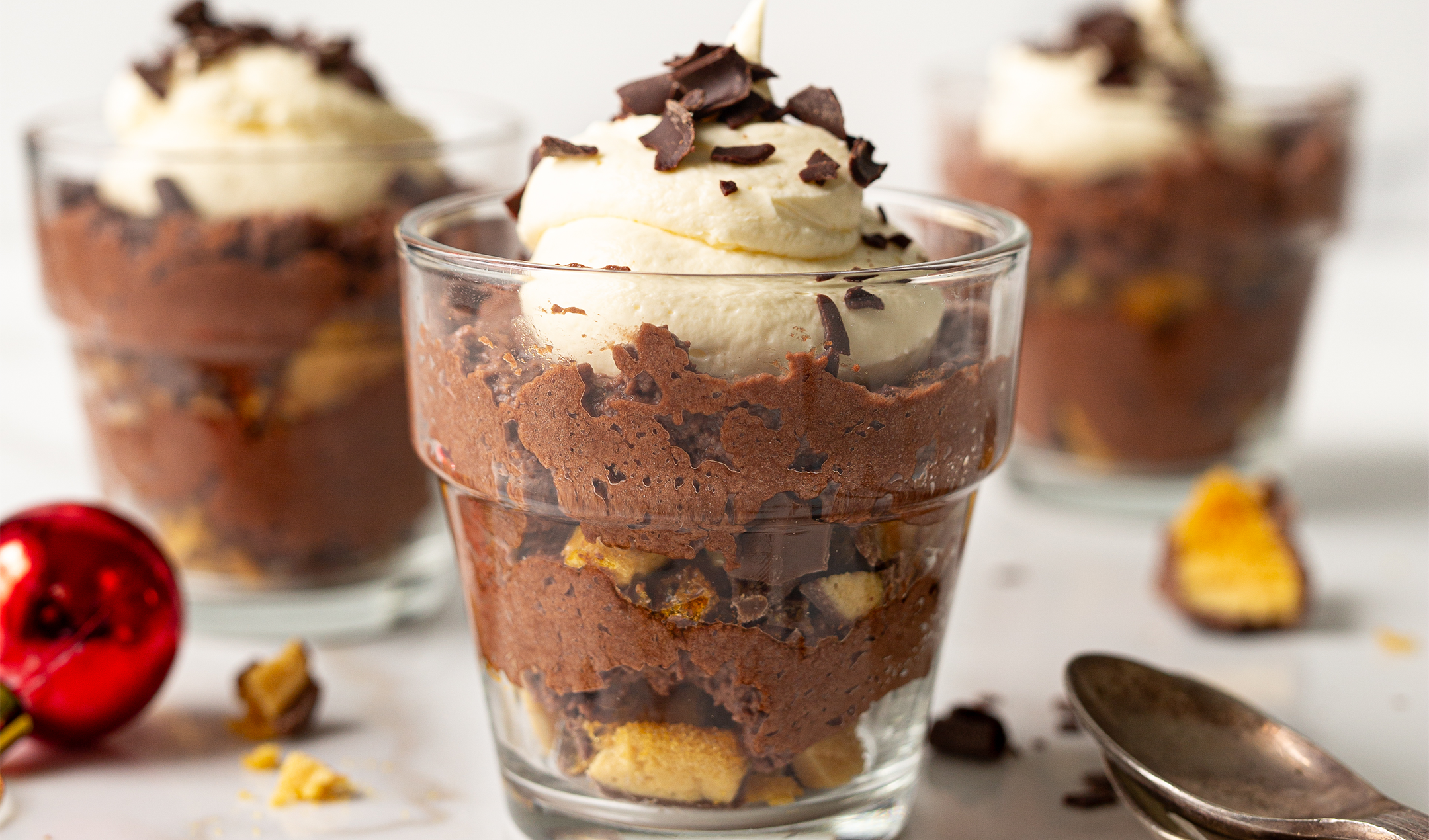 Gluten-free chocolate and honeycomb mousse by EUROSPAR