Tick the ingredients you need to add your shopping list.
Heat the oil in a large pan over a medium- high heat. Season the salmon fillets and add to the pan, skin side down. Cook for 5-6 minutes, then turn the heat to medium, gently flip the salmon over and cook for 2-3 minutes until barely cooked. Transfer to a plate and set aside.
Add the garlic to the same pan and cook for one minute. Add the cream, stock, oregano and Parmesan. Whisk in the cornflour mixture, season to taste and simmer for 2-3 minutes.
Add the spinach and sun-dried tomatoes and simmer for 1-2 minutes until the spinach begins to wilt. Add the salmon back to the pan, heat through for 1-2 minutes and then serve with baked or mashed potatoes and some green vegetables.
Nutrition Facts
Per serving: 359kcals, 22.3g fat (5.7g saturated), 5.1g carbs (1.2g sugars), 36.8g protein, 0.8g fibre, 0.382g sodium
Popular in Fish & seafood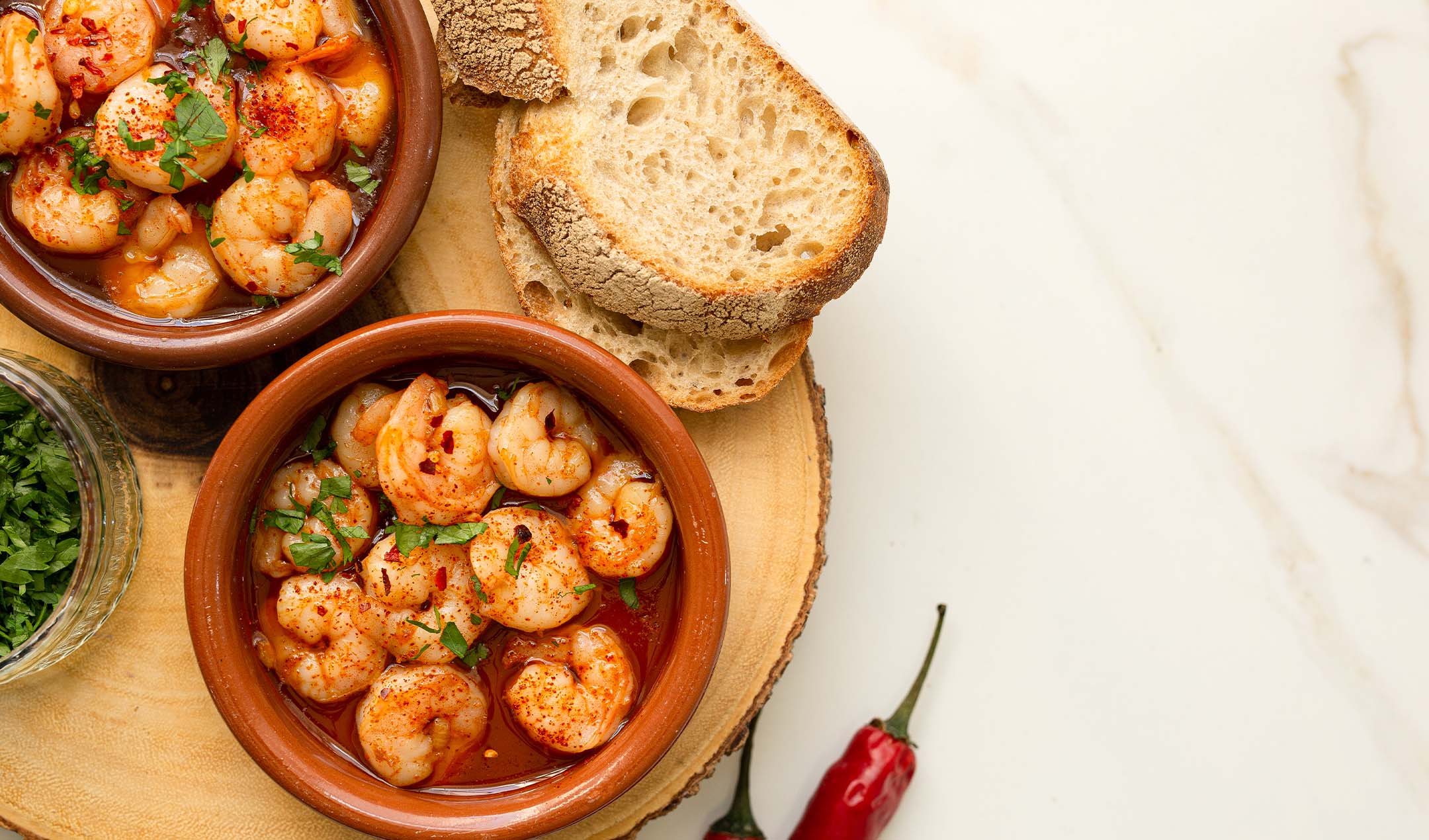 Gambas al ajillo