Tick the ingredients you need to add your shopping list.
Heat the oven to 170˚C/150˚C fan.
Lightly grease a gratin dish with butter.
In a large bowl, combine the sliced potatoes and celeriac. Season well and toss together.
Transfer to the prepared gratin dish, pressing the slices as flat as possible so there are not too many gaps.
In a saucepan over a medium-high heat, combine the cream, milk, garlic, nutmeg and bay leaves. Season generously and heat until tiny bubbles begin to appear around the edges and the mixture is just below boiling.
Remove the bay leaves and pour the cream mixture over the vegetables in the gratin dish.
Bake the gratin for 75 minutes until golden and bubbling, then increase the heat to 190˚C/170˚C fan/gas mark 5 and cook for a further 10 minutes.
Check if it's ready by piercing with a small, sharp knife – it should easily pierce the vegetables all the way through.
Leave the gratin to rest for five minutes before serving.
Nutrition Facts
Per Serving 233kcals, 11.5g fat (7.1g saturated), 29.4g carbs, 5.5g sugars, 4.9g protein, 4.3g fibre, 0.227g sodium
Popular in Gluten-free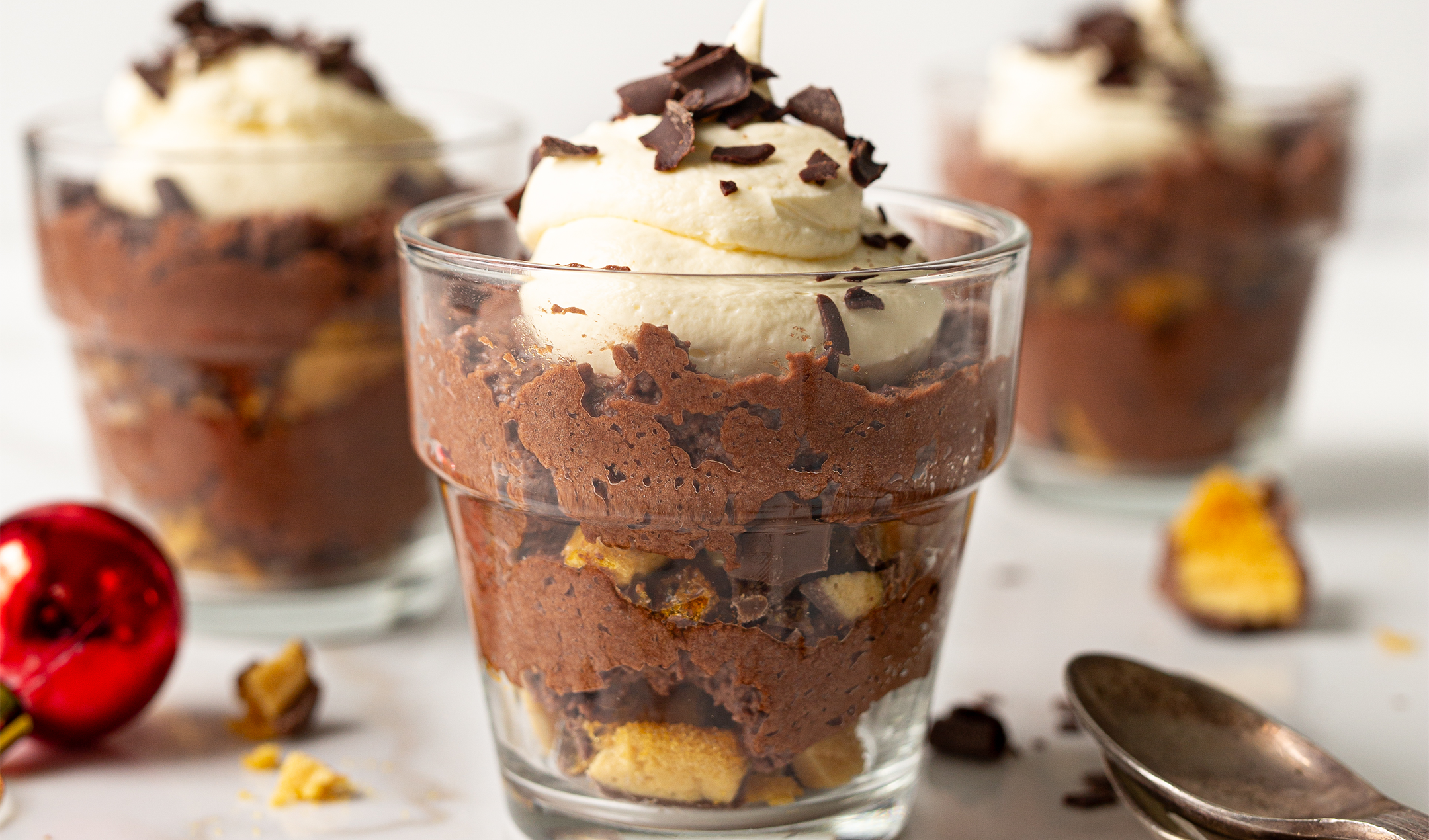 Gluten-free chocolate and honeycomb mousse by EUROSPAR