Tick the ingredients you need to add your shopping list.
Method:
Wilt the spinach in a pot of boiling water for just one minute, then rinse under cold water to stop it cooking further. Use your hands to squeeze out the excess water from the leaves. Chop the spinach and set aside.
Melt the butter in a pan over a medium heat. Add the garlic and onion and cook for 4-5 minutes. Add in the flour, stirring everything together to form a paste. Slowly whisk in the milk and cook until slightly thickened. Stir in the Parmesan, mustard and spinach and season with salt and pepper.
Poach four eggs and toast the sourdough (or other bread of your choice.)
Spread the creamed spinach on the toast and top each slice with a poached egg. Season with a little salt and pepper and serve.
Note: Other crusty bread can be used as an alternative to sourdough bread, if you wish.
Nutrition Facts
Nutritional information:
Per serving: 368kcals, 16.4g fat (7.7g saturated), 37.4g carbs, 7.1g sugars, 20.1g protein, 3.8g fibre, 0.593g sodium
Popular in Vegetarian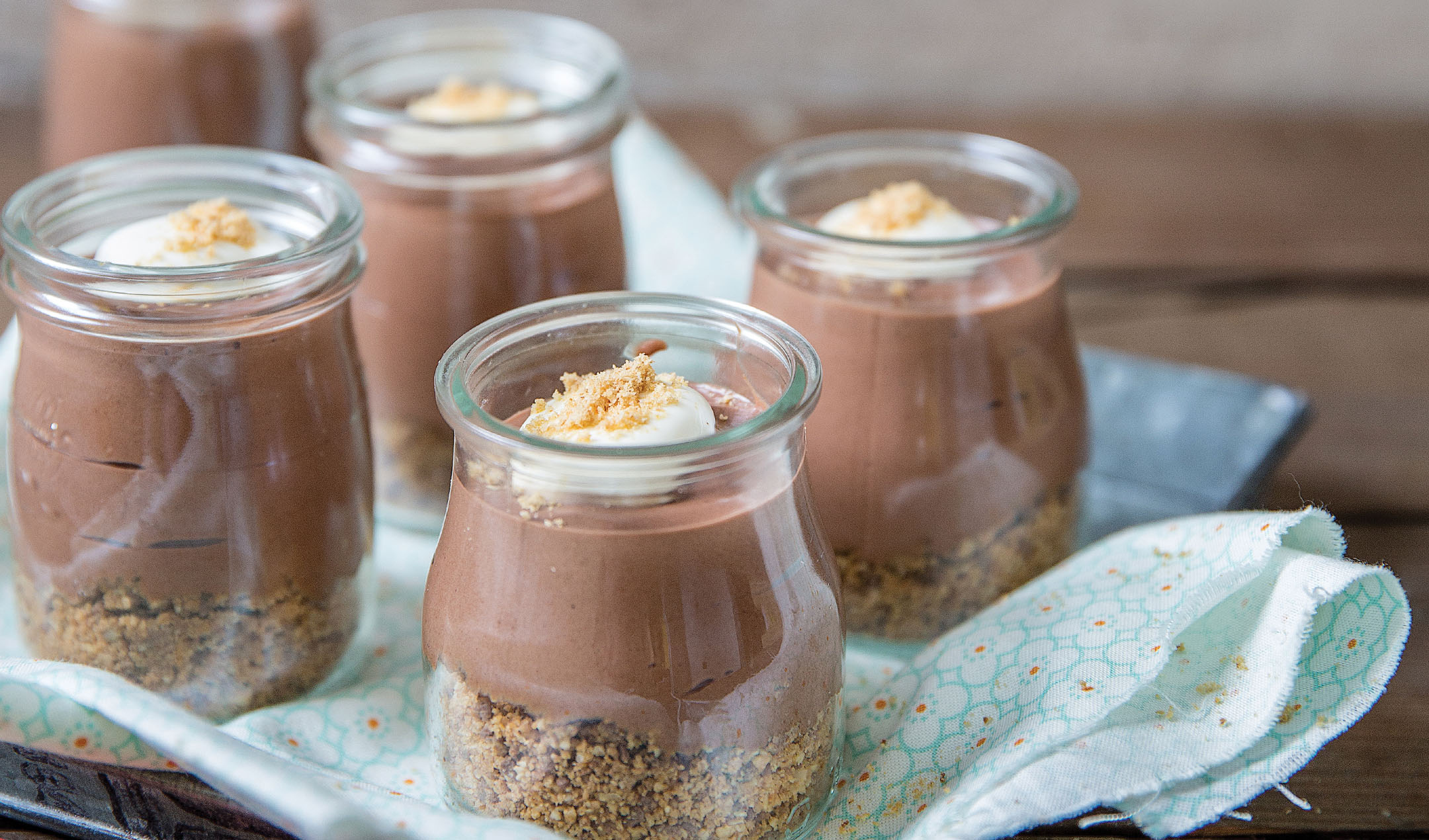 Chocolate hazelnut mousse pots