Tick the ingredients you need to add your shopping list.
For the sponge:
Chocolate ganache filling:
---
Preheat the oven to 180˚C/160˚C fan/gas mark 4. Grease two 17cm deep sandwich tins and line with baking paper.
Beat together the eggs, flour, caster sugar, butter and baking powder until smooth.
Put the cocoa in a separate mixing bowl and gradually stir in the water to make a stiff paste. Add to this the cake batter, then gently stir in half of the crushed Oreos.
Turn the mixture into the prepared tins. Bake for 20-25 minutes, or until shrinking away from the sides of the tin and springy to the touch.
Leave to cool in the tin, then turn on to a wire rack to cool completely.
Melt the cream and chocolate over a pan of hot water over a low heat. Stir until smooth, then set aside to cool and thicken.
 To make the filling, combine the cream, icing sugar and vanilla in a bowl and whip until thick. Stir through the crushed Oreos.
Sandwich the cakes together with the Oreo cream. Top with the chocolate icing and sprinkle crushed Oreo biscuits on top.
Popular in Cakes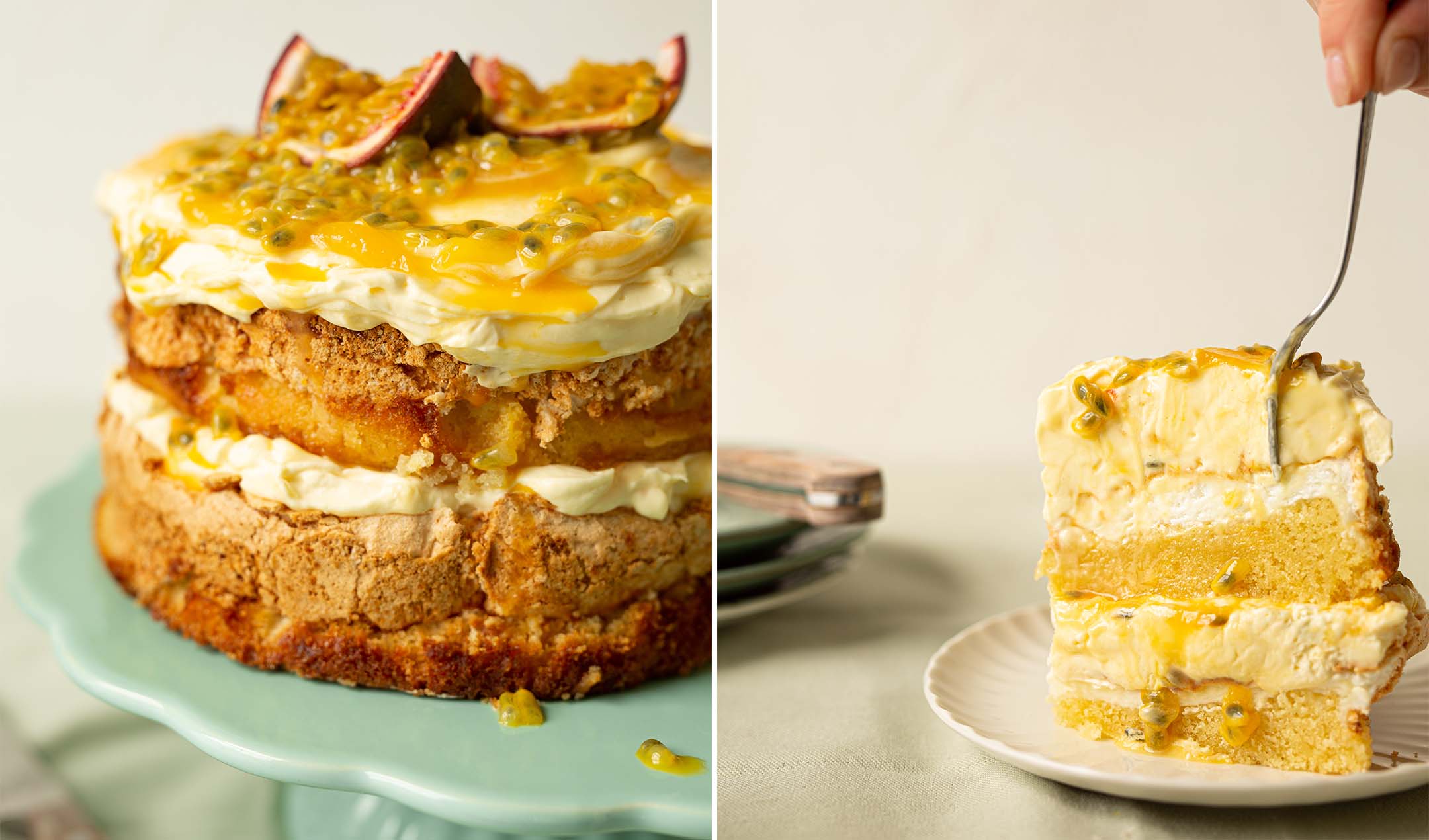 Passionfruit meringue gateaux