Tick the ingredients you need to add your shopping list.
Add the potato to a pot of cold water, cover, place over a high heat and bring to the boil. Reduce the heat and simmer until the potato is tender when pierced with the tip of a knife.

Place a metal steamer into another pot, add a little water and bring to the boil. Place the cabbage into the steamer and steam cook until it is tender.

When the potatoes are cooked, remove from the heat, drain into a colander, then return to the pot with the butter and milk.

Using a potato masher, mash the potatoes until smooth and creamy. You may want to add a little bit more milk and butter to reach your desired consistency,

Add the spring onion, steamed cabbage, sea salt and black pepper and stir with a spoon until evenly combined.

Serve the colcannon straight away with a little extra butter and sea salt if desired.
Nutrition Facts
Per serving: 170kcals, 4.3g fat (2.6g saturated), 30.3g carbs, 4.1g sugars, 4g protein, 5.4g fibre, 0.209g sodium.
---
Recipe courtesy of Danielle Conaty
Popular in Gluten-free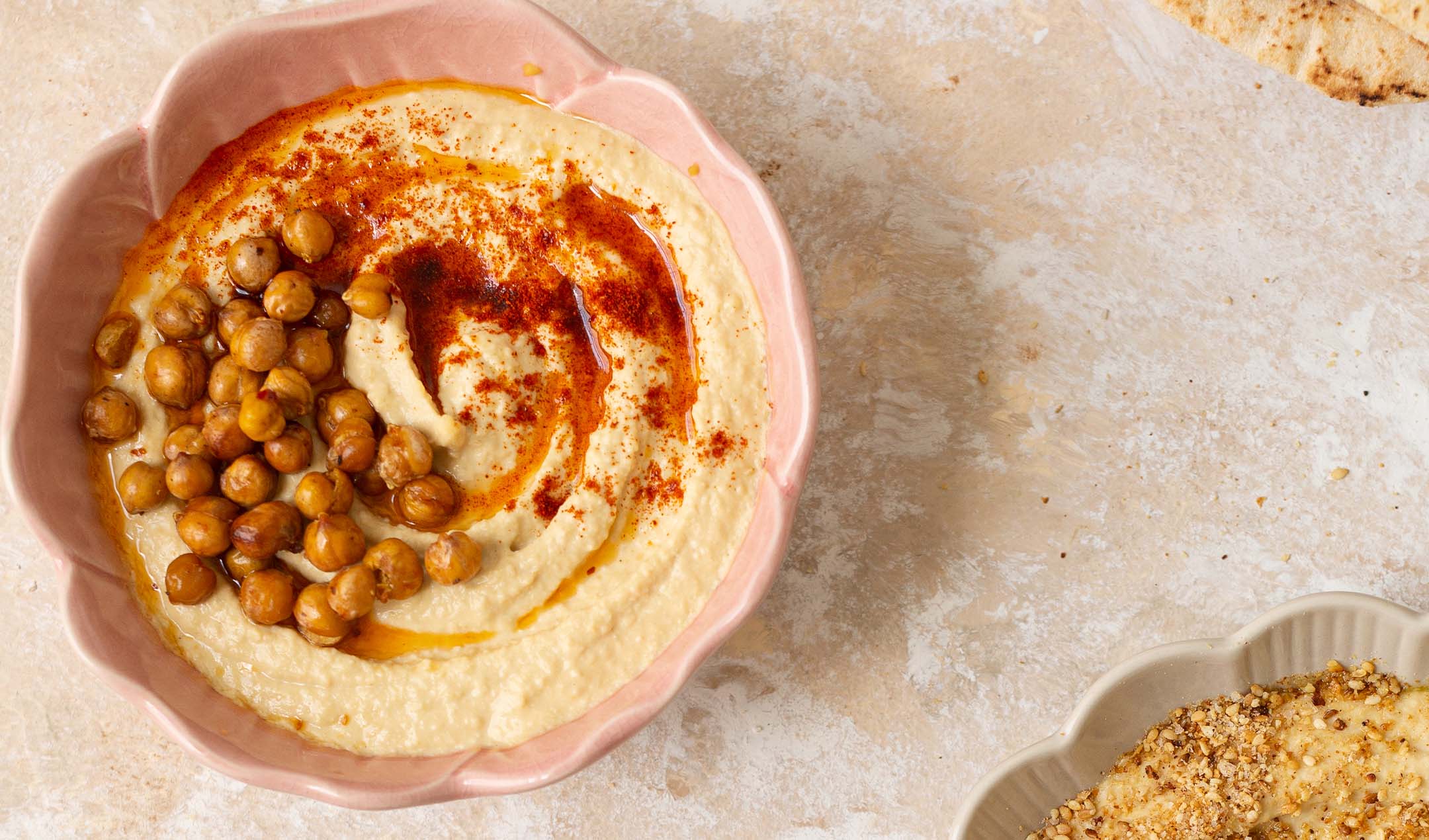 Hummus with chilli oil and crispy chickpeas