Tick the ingredients you need to add your shopping list.
For the colcannon topping:
For the filling:
To serve:
Preheat the oven to 180°C/160°C fan/gas mark 4.
Melt the butter in a pan over a medium heat. Add the cabbage and leek and cook for 5-6 minutes until soft.
Transfer the cabbage mixture to a bowl, add the mashed potato and mix to combine well. Season with salt and pepper and set aside.
Pour the milk into a large saucepan, add the bay leaves and spring onions and bring to a simmer.
In a cup, stir together the cornflour and three tablespoons cold water to form a paste. Add this mixture to the milk and simmer for 3-4 minutes or until thickened slightly. Season well.
Add the mustard and dill and cook for another two minutes. Discard the bay leaves. Stir in the fish, prawns and peas and transfer into a large ovenproof dish.
Top with the colcannon mash and bake for 30 minutes or until golden on top and bubbling around the edges. Serve with steamed green vegetables.
Nutrition Facts
Per serving: 486kcals, 18g fat (8.6g saturated), 36.7g carbs (10.6g sugars), 44g protein, 4.9g fibre, 0.934g sodium
Popular in Gluten-free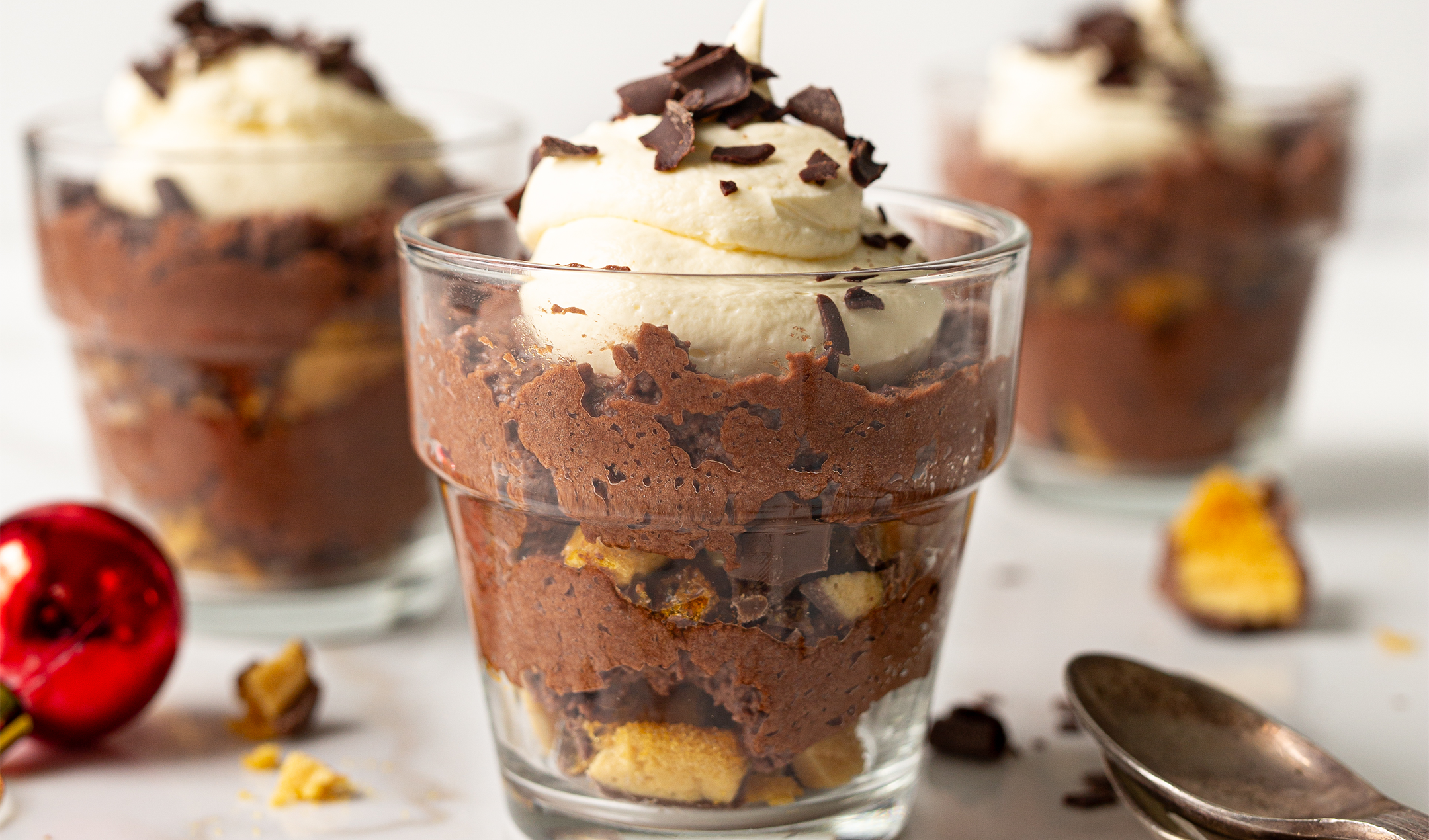 Gluten-free chocolate and honeycomb mousse by EUROSPAR