Tick the ingredients you need to add your shopping list.
Add the potatoes to a pot and cover with cold, salted water. Boil for 10 minutes until tender, then drain and leave to steam dry.
Preheat the oven to 190 ̊C/170 ̊C fan/gas mark 5. Line a baking tray with parchment paper.
Add the gluten-free bread to a food processor and pulse to make breadcrumbs.
Meanwhile, mix the breadcrumbs with half a tablespoon of oil, one teaspoon of curry powder, the coconut and half of the coriander.
Spread the mix on top of the fish and place on the prepared tray. Bake for 20 minutes until the fish is cooked through, then heat the grill to high. Grill for 3-4 minutes until the topping is crisp.
Meanwhile, heat the remaining oil in a large frying pan over a medium heat. Fry the garlic and remaining curry powder for 30 seconds, then add the potatoes and cook for five minutes until a curry crust forms.
Serve the fish with the potatoes and green veg of choice.
Popular in Gluten-free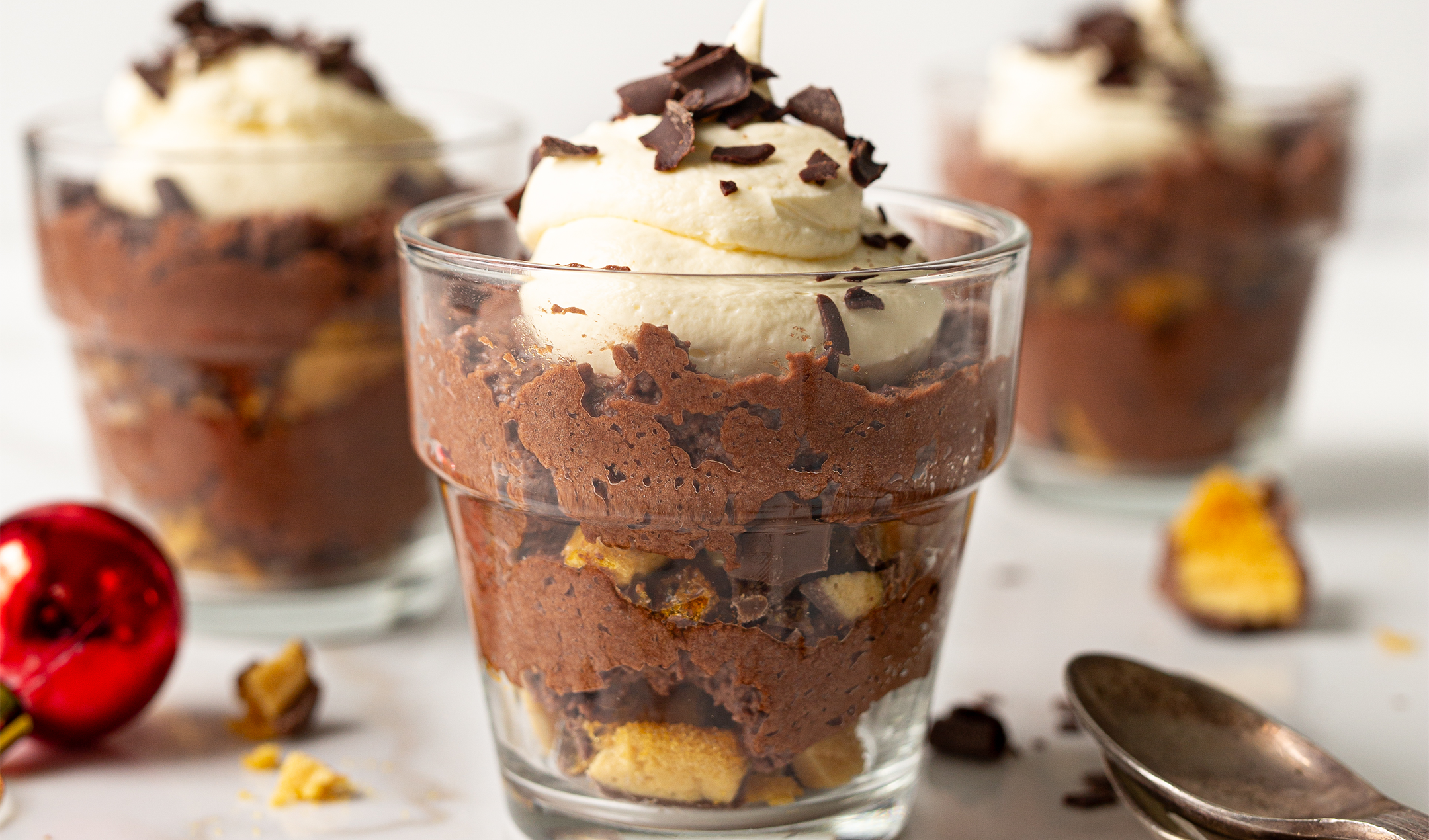 Gluten-free chocolate and honeycomb mousse by EUROSPAR