Tick the ingredients you need to add your shopping list.
For the meatloaf
For the sauce:
Heat the oil in a pan over a medium heat and cook the onion for 5-6 minutes until softened. Season with salt and pepper. Transfer to a large bowl and allow to cool.
Preheat the oven to 190 ̊C/170 ̊C fan/gas mark 5. Line a 900g loaf tin with parchment.
To the cooled onion, add all of the remaining ingredients for the meatloaf and mix until just combined.
Transfer the mixture into the loaf tin, gently pressing it in evenly.
Bake for 40 minutes, uncovered. Meanwhile, in a small bowl, combine the ingredients for the sauce.
Spread the sauce over the meatloaf, then return to oven for an extra 15 minutes.
Rest the meatloaf for 10 minutes, then slice. Drizzle with any juices from the tin before serving.
Nutrition Facts
Per Serving: 456kcals, 15.5g fat (4.8g saturated), 25.9g carbs (13.1g sugars), 51.3g protein, 1.5g fibre, 0.629g sodium
Popular in Beef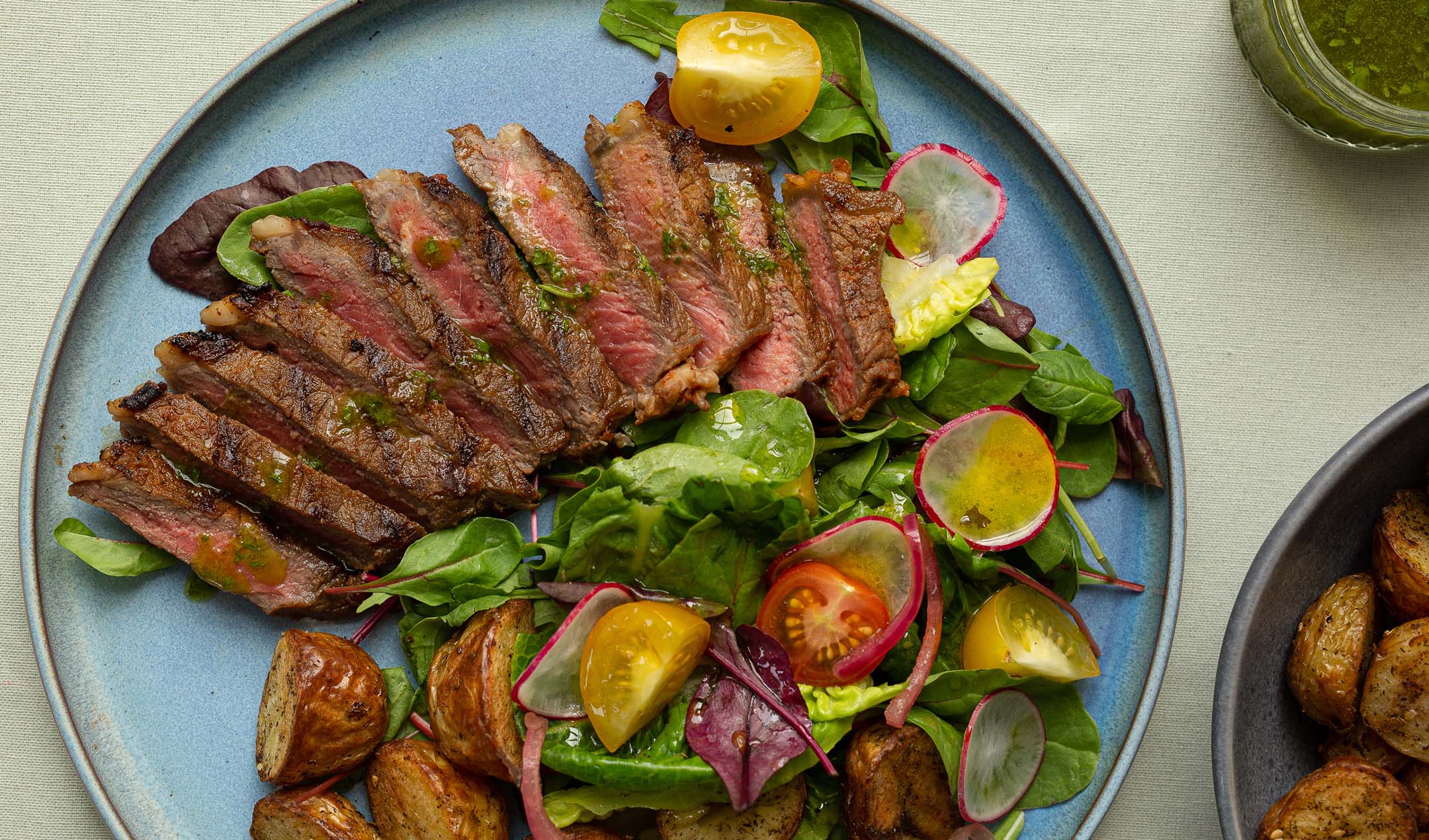 Steak salad, air fryer crispy potatoes and zingy coriander oil