Tick the ingredients you need to add your shopping list.
Combine the sugar, butter, dried fruit, glacé cherries, ginger, orange zest and juice in a saucepan. Stir in the whiskey or juice. Bring to the boil, then reduce the heat and simmer for 10 minutes until thickened. Set aside for 30 minutes to cool.

Preheat the oven to 150˚C/130˚C fan/gas mark 2 and line a 12-cup muffin tin with paper cases.

Stir the nuts, eggs and ground almonds into the fruit mixture, then sift in the flour, baking powder, mixed spice and cinnamon. Stir gently to combine.

Divide the mixture between the prepared cases and bake for 35-45 minutes until a skewer inserted into the centre comes out clean. Leave to cool completely.

Roll out the marzipan onto a work surface dusted with icing sugar and stamp out 12 rounds. Brush the tops of the cupcakes with the warm jam, then top with the marzipan.

Roll out the fondant and stamp out small festive shapes. Secure onto the top of the marzipan with a bit more of the warmed jam or some water.
Note: Orange juice can be used as an alternative to Whiskey, if you wish.
Nutrition Facts
Per Serving 789kcals, 32.4g fat (9.8g saturated), 123.8g carbs, 44.2g sugars, 8.5g protein, 9.1g fibre, 0.232g sodium
Popular in Kids baking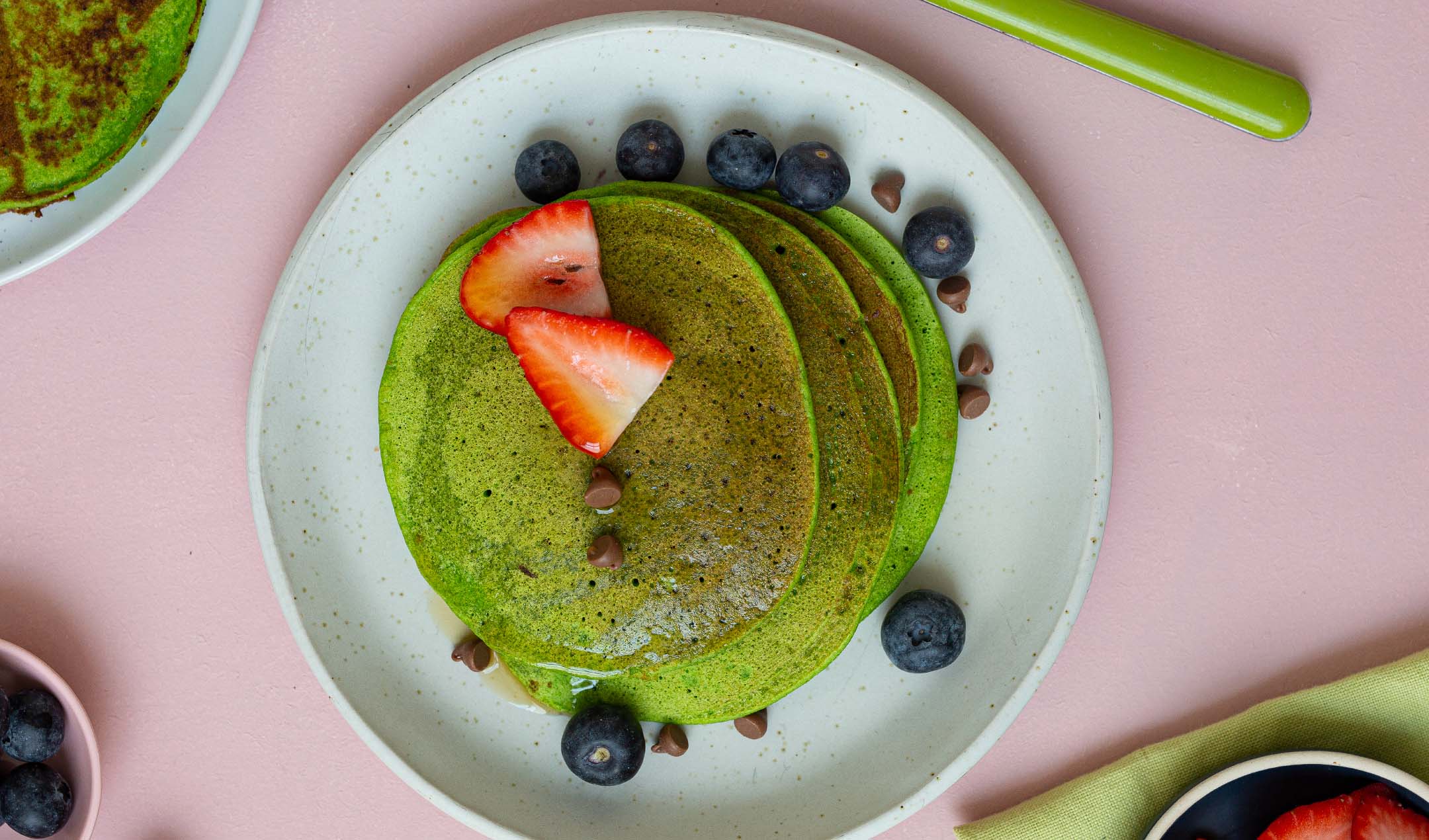 Green pancakes