Tick the ingredients you need to add your shopping list.
---
Bring a large pan of salted water to a boil over a high heat. Add the potatoes and cook for 12 minutes until tender. After five minutes of cooking, add the eggs to the pan. After another five minutes, add the green beans.

Drain well and transfer the eggs to a bowl of iced water.

Heat the oil in a pan over a medium-high heat and cook the chorizo for 1-2 minutes until golden. Transfer to a plate using a slotted spoon and set aside, leaving the oil from the chorizo in the pan.

Add the shallots and cook for 3-4 minutes until just softened. Add the garlic to the pan and cook gently for one minute longer.

In a small bowl, combine the vinegar, mustard and parsley.

Remove the pan from the heat and stir in the vinegar mixture. In a bowl, toss the warm dressing with the potatoes, beans, chorizo and some salt and black pepper.

Divide the baby spinach amongst serving plates and top with the potato mixture. Remove the shells from the eggs, cut into quarters and add to the salad to serve.
Nutrition Facts
Per Serving 495kcals, 29.9g (10.3g saturated), 28.5g carbs (3.3g sugars), 27.9g protein, 4.5g fibre, 0.809g sodium
Popular in Dairy-free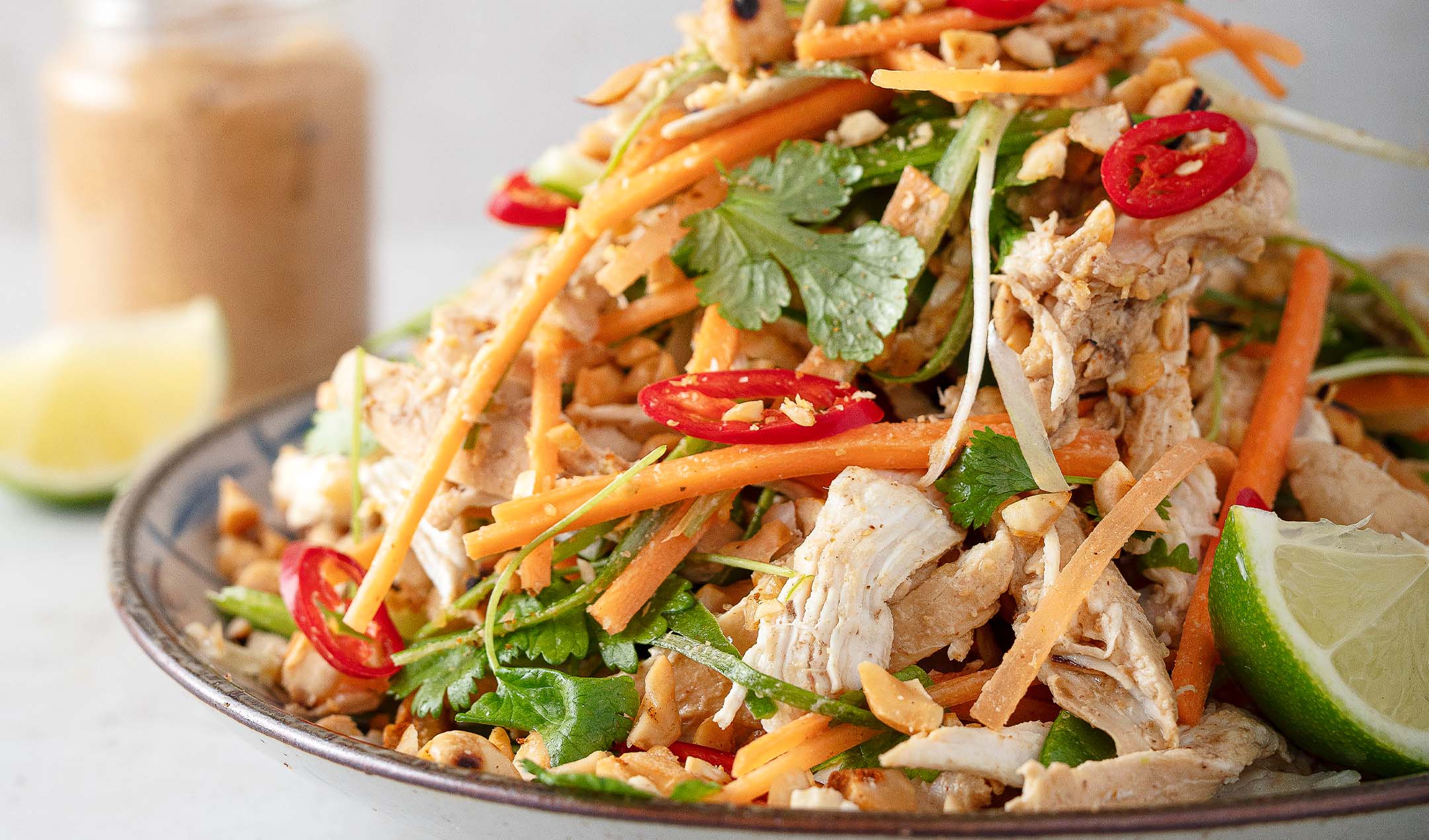 Peanut chicken salad