Tick the ingredients you need to add your shopping list.
Preheat the oven to 180˚C/160˚C fan/gas mark 4.
Melt the butter in an oven-proof pan over a medium-low heat. Using a wooden spoon, stir in the sugar and cocoa until the sugar has dissolved.
Remove from the heat and stir in the vanilla extract and salt. Quickly stir in the egg, and then add the flour and baking powder and stir until combined. Add the chocolate chips and stir.
Place in the oven and bake for 16-18 minutes, until the edges are set like a cookie but the centre is still a little wobbly to the touch, like brownies.
Allow to sit for 5-7 minutes, then cut into portions and serve with vanilla ice cream.
Popular in Cakes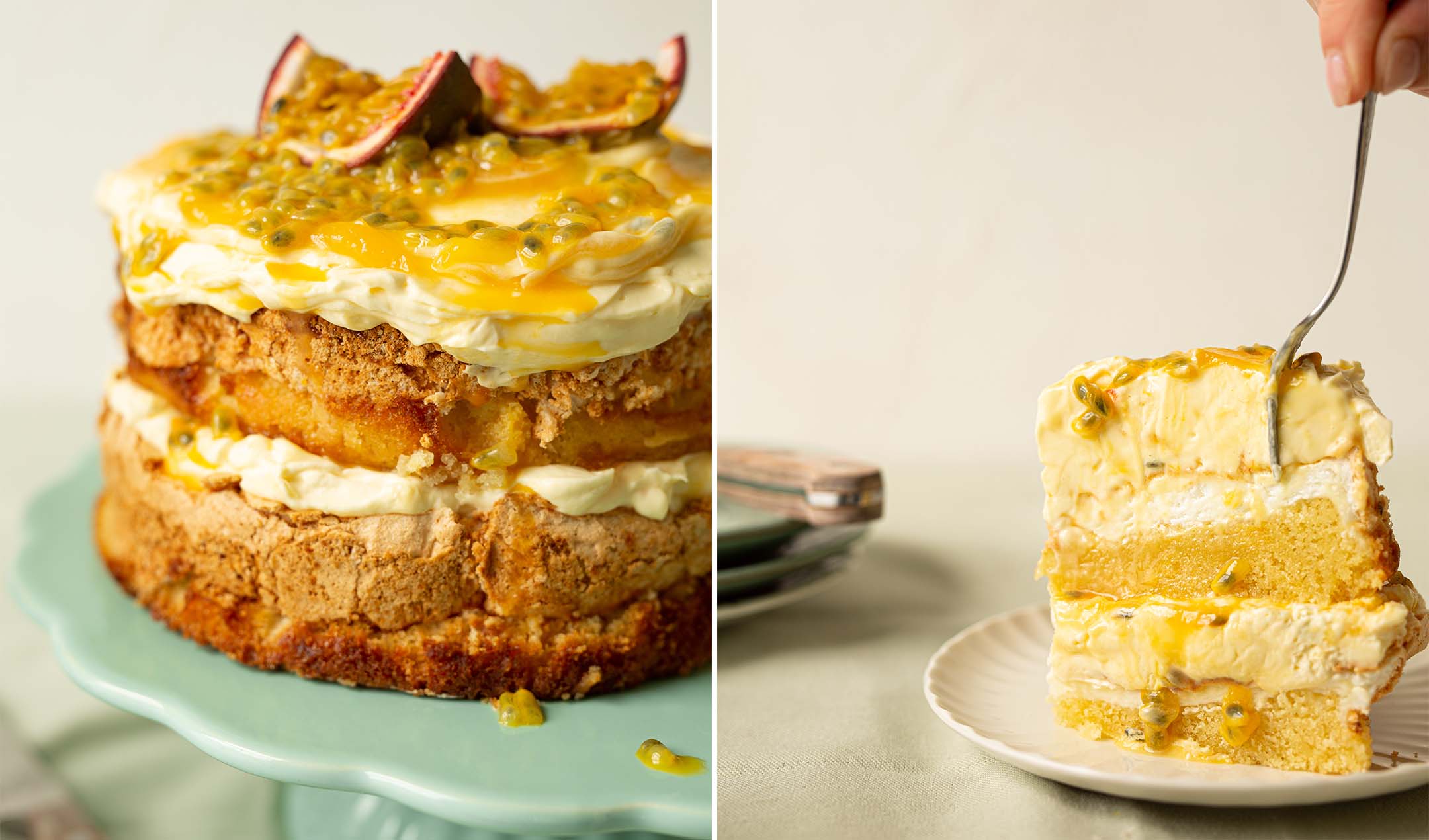 Passionfruit meringue gateaux