Tick the ingredients you need to add your shopping list.
Preheat the oven to 180˚C/160˚C fan/gas mark 4. Spray an 20cm square baking tin with nonstick cooking spray and set aside.
In a blender or food processor, combine the bananas, eggs, buttermilk and vanilla. Whizz until smooth.
In a large bowl, whisk together the almond flour, coconut flour, cocoa powder, baking soda, baking powder and salt.
Add the wet mixture to the dry, folding gently until well combined. Stir in the dark chocolate chunks.
Pour the batter evenly into the prepared baking tin and smooth the top with a rubber spatula.
Bake for 18-22 minutes or until a skewer inserted into the centre comes out clean. Transfer the tin to a wire rack and allow to cool for 20 minutes, then slice in 12.
Nutrition Facts
Per serving: 178kcals, 8.3g fat (3.9g saturated), 23.1g carbs, 10.2g sugars, 2.2g protein, 6.9g fibre, 0.122g sodium
This recipe is brought to you by Fyffes
Popular in Cakes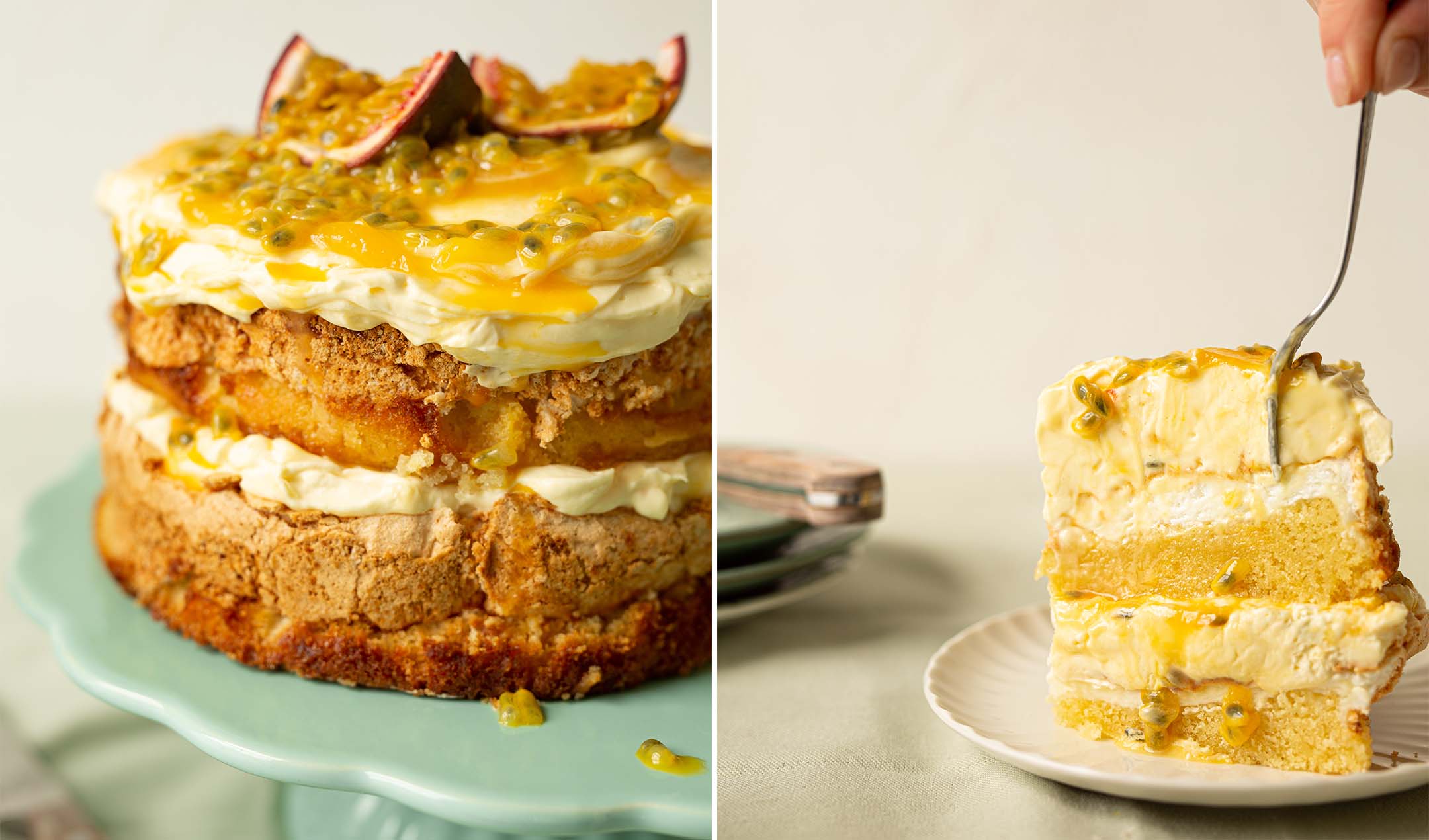 Passionfruit meringue gateaux