Tick the ingredients you need to add your shopping list.
For the crust:
For the filling:
---
Pulse the flour, butter and sugar in a food processor until combined into a coarse mixture.
In a bowl, mix the egg yolks, lemon juice, and one tablespoon of water. Add to the food processor and mix until moist clumps form. Turn out onto a work surface and gather into a ball. Wrap in cling film and place in the fridge for 30-45 minutes.
Preheat the oven to 190˚C/170˚C fan/gas mark 5. Use butter to grease a 23cm tart pan with a removable bottom.
On a lightly floured work surface, roll out the dough to a 30cm circle. Fit the dough into the tart tin, pressing into the corners. Trim any overhang and place in the freezer for 20 minutes.
Remove from the freezer and bake for 25 minutes until golden, then allow to cool thoroughly.
Meanwhile, heat the cream in a small pan. Bring it just to the boil, then immediately remove from the heat. Add the chocolate to the hot cream and stir until it forms a smooth ganache. Add the coffee liqueur. Let the ganache cool for 15 minutes.
Transfer the cooled crust to a serving dish and spread with the raspberry jam.
Spoon the chocolate ganache over the jam and smooth the top with a palette knife. Arrange the raspberries on top to decorate.
Nutrition Facts
Per serving: 367kcals, 21.6g fat (13.4g saturated), 39.3g carbs, 17.6g sugars, 4.8g protein, 4.4g fibre, 0.104g sodium
---
Since we're onto a good thing, why not try a savoury tart?
Popular in Chocolate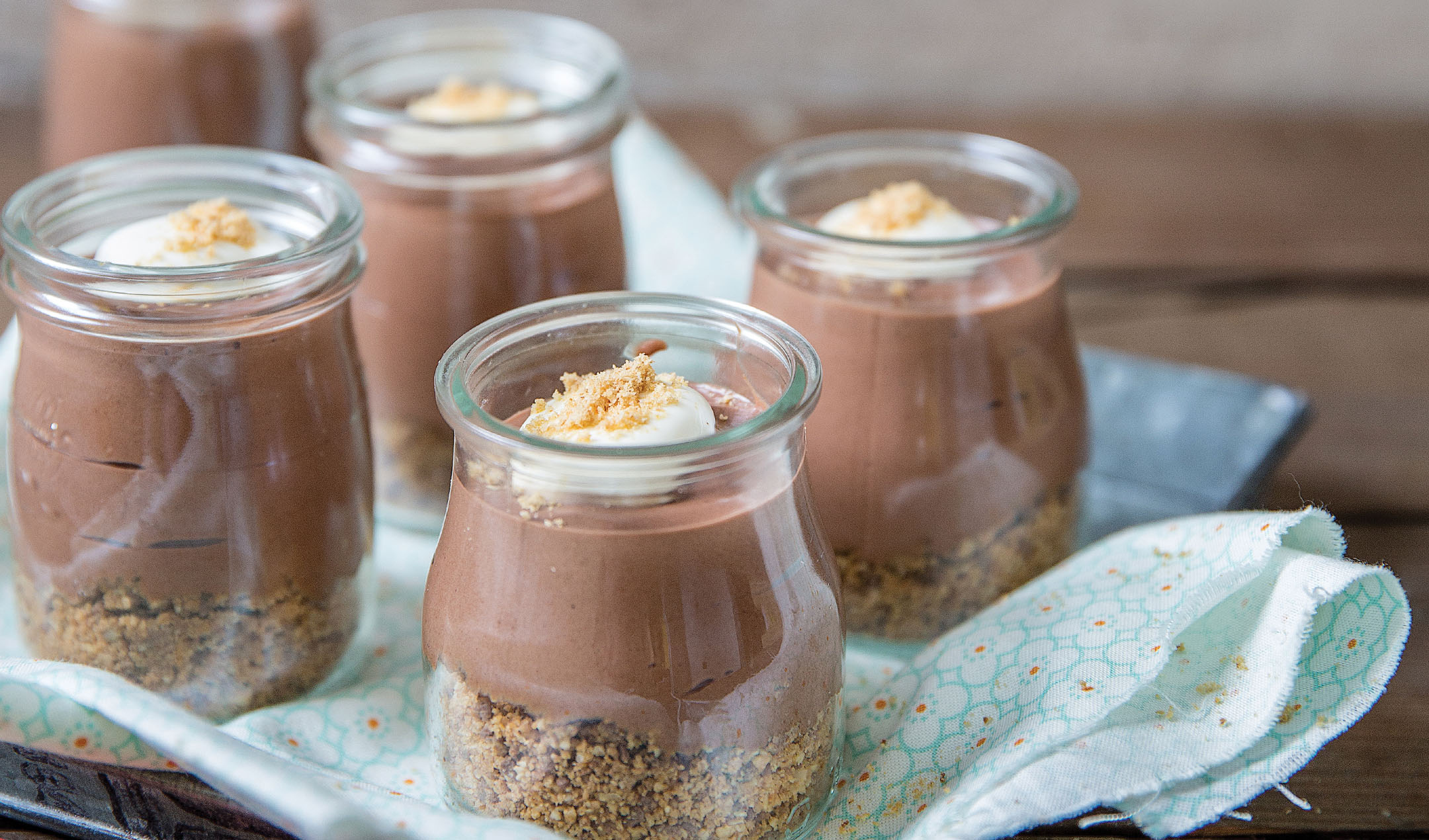 Chocolate hazelnut mousse pots