Tick the ingredients you need to add your shopping list.
Preheat the oven to 200˚C /180˚C fan/gas mark 6. Line a baking tray or enamel baking dish with tin foil and coat with cooking spray. Set aside.
In a food processor, combine the onion, garlic, green pepper and chilli. Whizz until very finely minced.
Place the beef and pork in a large bowl and add the pepper mixture along with the egg, almond flour, chilli powder, cumin, paprika, cinnamon, oregano, salt and pepper and half of the salsa. Mix with clean hands of a wooden spoon until just combined; do not over-mix.
Form into a rough loaf and place in the prepared baking tray or dish.
Spread the remaining salsa evenly over the top of the meatloaf. Place in the oven and bake for 55 minutes.
Sprinkle the Cheddar over the top and bake for another five minutes.
Garnish with spring onions if using and serve with extra salsa or sour cream if desired.
Nutrition Facts
Per serving: 592kcals, 14.6g fat (3.4g saturated), 77.4g carbs, 2.5g sugars, 39.3g protein, 3.5g fibre, 0.373g sodium
Popular in Gluten-free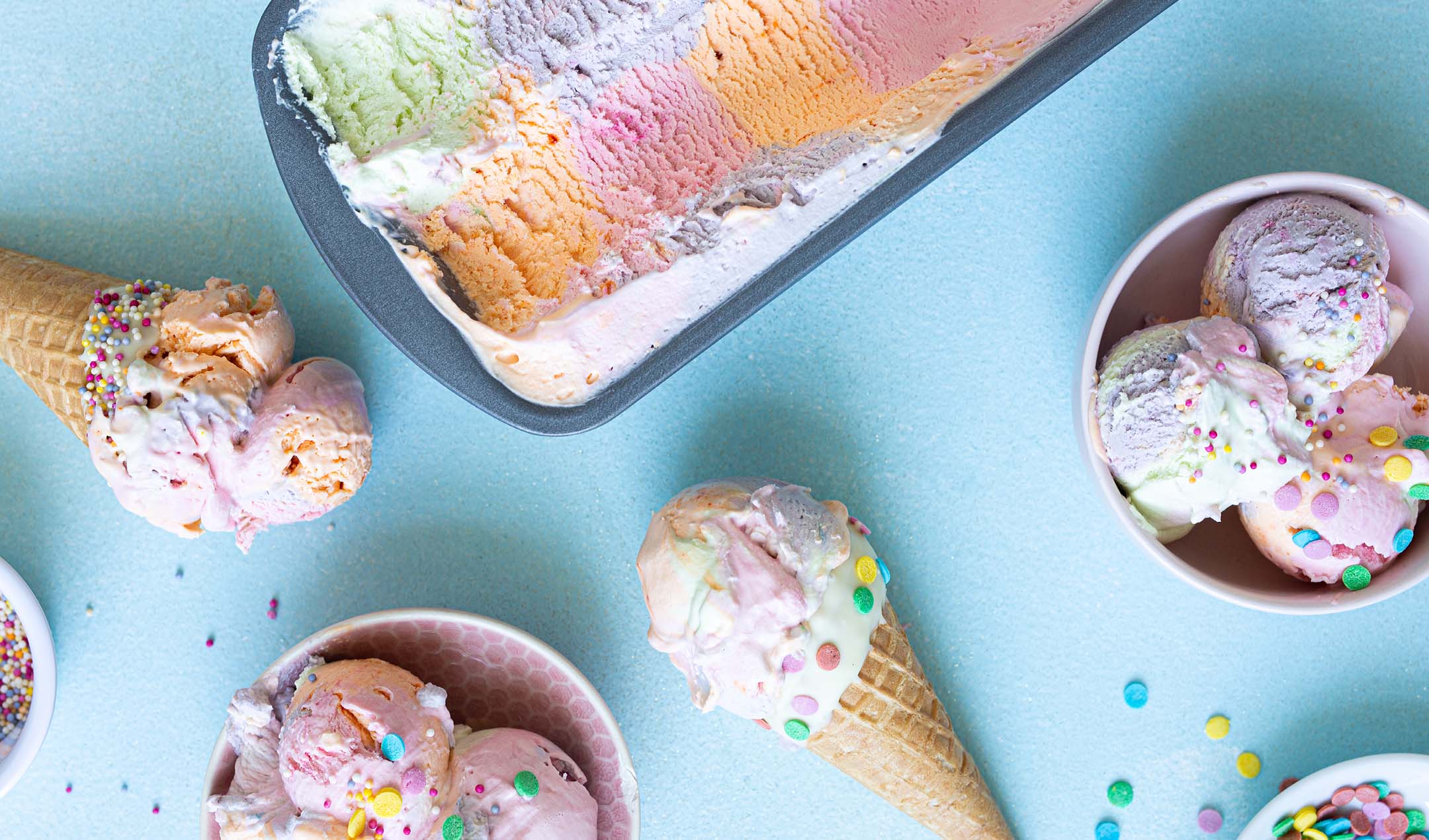 Mermaid ice cream