Tick the ingredients you need to add your shopping list.
For the chilli:
For the hot dogs:
To serve:
Serves 4-6 For the chilli, heat the oil in a large pan over medium heat. When hot, add the onion and salt and cook for five minutes until softened, stirring occasionally. Add the ground beef to the pan, break down with the back of a wooden spoon and cook for eight minutes until browned, then add the spices and mix well. Add the kidney beans, a pinch of salt, tomato purée and sauce, mix well and simmer for 20 minutes.
Preheat the oven to 200°C/180°C fan/ gas mark 6.
While the chilli is cooking, cook the sausages according to pack instructions.
Open the hot dog buns a little and put them cut side up on a parchment-lined baking tray.
Add a cooked sausage to each hot dog bun, add 2-3 tablespoons of chilli to each hot dog, top with a sprinkling of grated cheese and bake for five minutes, or until the cheese has melted. Serve with jalapeños or fresh chilli if you like extra spice.
Store any left-over chilli in the fridge.
Test kitchen tip: This chilli recipe will make more than you need but the leftovers can be used to make quick, summer meals like nachos or baked potatoes.
Nutrition Facts
Per serving: 440kcals, 17.1g fat (5.7g saturated), 32.7g carbs (5.4g sugars), 37.6g protein, 3.5g fibre, 0.972g sodium
Popular in Beef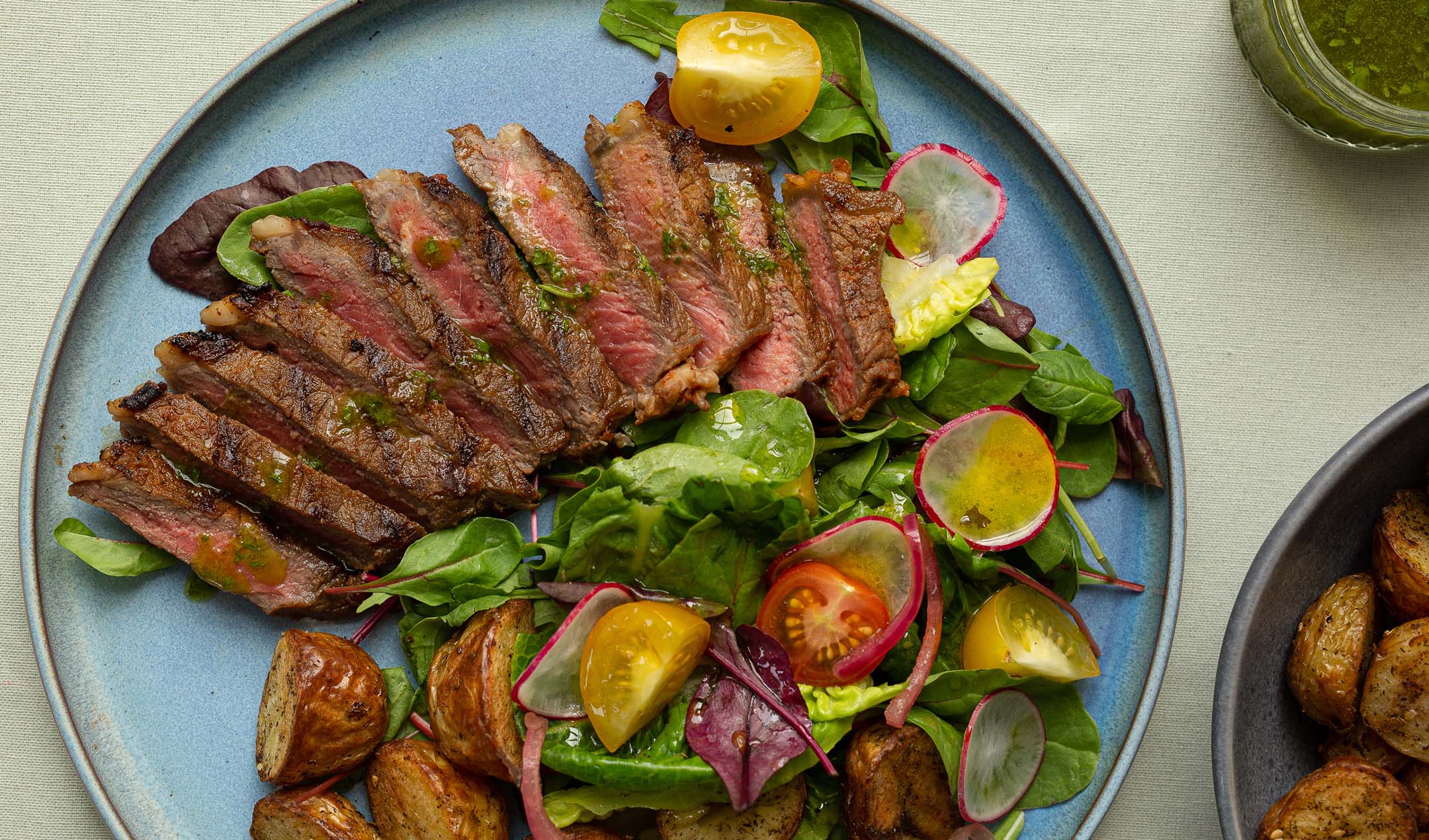 Steak salad, air fryer crispy potatoes and zingy coriander oil