Serves 4-6
---
Heat 1 tbsp olive oil in a large pan over a medium-high heat. Add 100g chopped chorizo and cook for 4-5 minutes until it releases its oils. Use a slotted spoon to transfer to a plate. Add ½ a chopped onion, 2 crushed garlic cloves and 300g beef mince and cook for 6-7 minutes until no pink parts remain, breaking up any lumps with a wooden spoon. Drain away any fat if necessary. Return the pan to the heat and stir in 1 x 400g tin of kidney beans, 1 tsp chilli powder, ½ tsp ground cumin and some salt and pepper. Remove the pan from the heat and set aside.
In a small bowl, stir together 1½ tsp cornflour and 60g evaporated milk. Pour 110g evaporated milk into a small saucepan and bring to a simmer over a medium heat.
Stir in the cornflour mixture, 100g grated Cheddar and 1 finely chopped green chilli. Stir for two minutes until melted and smooth.
Preheat the oven to 220˚C/200˚C fan/gas mark 7. Spread 1 x 180g bag of tortilla chips on a large rimmed baking tray. Layer over the beef and chorizo mixture and sprinkle with a handful of grated Mozzarella. Bake in the top half of the oven for 5-6 minutes until the cheese is melted. Drizzle with the cheese sauce and top with chopped spring onions and fresh coriander.
Popular in Beef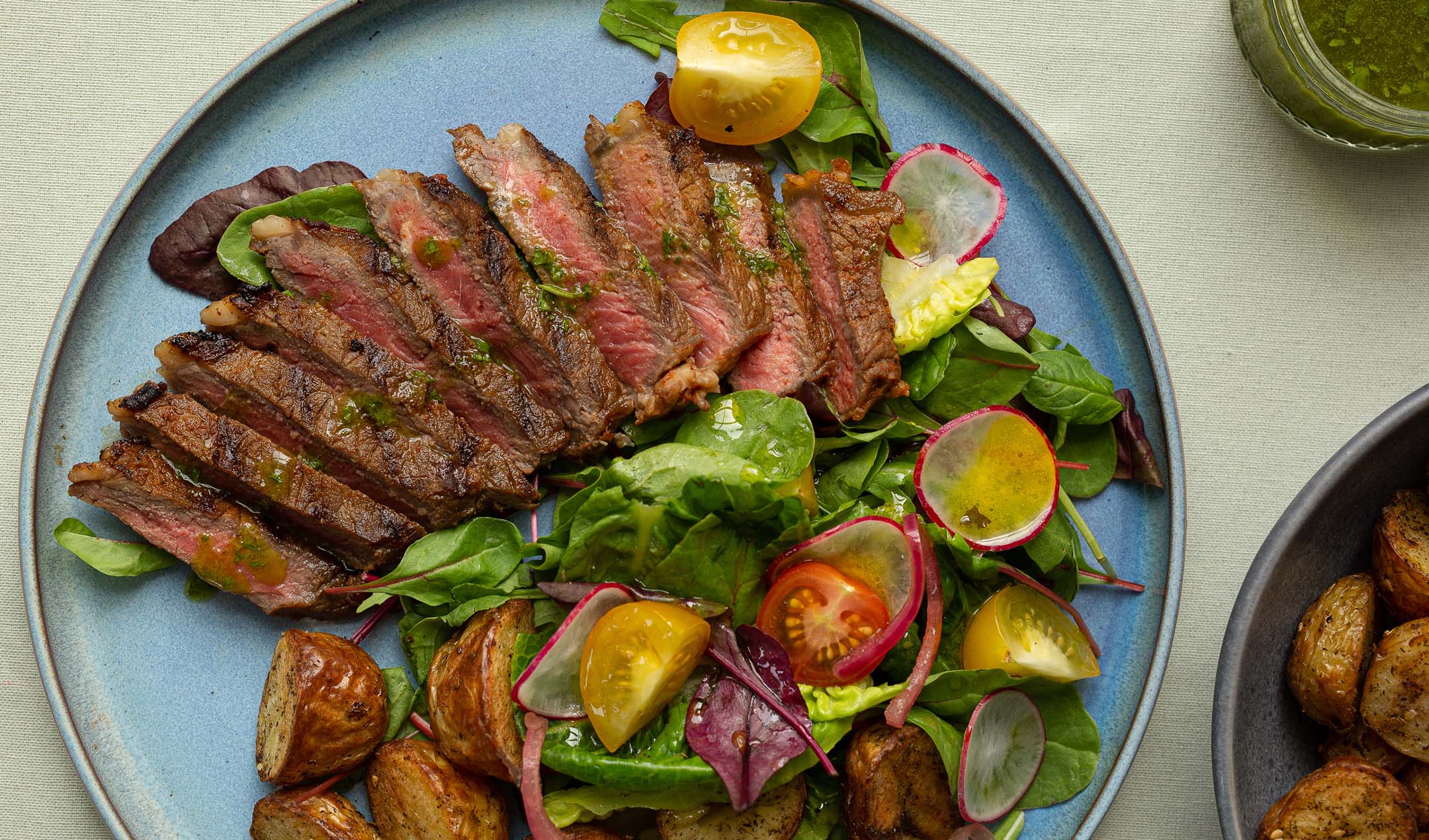 Steak salad, air fryer crispy potatoes and zingy coriander oil