Tick the ingredients you need to add your shopping list.
Preheat the oven to 190°C/170°C fan/ gas mark 5.
In a small bowl, mix the olive oil, garlic, honey, lime zest, lime juice and chilli flakes.
Cut four 30cm squares of baking parchment. Divide the peppers and lime slices between each piece of baking parchment. Place a salmon fillet on top of the peppers and season with a little salt and pepper.
Spoon the marinade over the salmon fillets.
Fold the parcels by lifting the right and left sides of the paper up and towards the centre, directly above the fish. Tightly roll the two sides, folding as you go until you nearly reach the fish. Roll and tuck the ends underneath the fish.
Place each parcel on a baking tray, arranging the fish to make sure the parcels don't come undone as they bake.
Bake for 12-15 minutes, until the fish is fully cooked through and flakes easily with a fork.
Serve with tenderstem broccoli.
Nutrition Facts
Per serving: 316 kcals, 14.6g fat (2g saturated), 13.2g carbs (4.8g sugars), 35.7g protein,1.4g fibre, 0.081g sodium
Popular in Gluten-free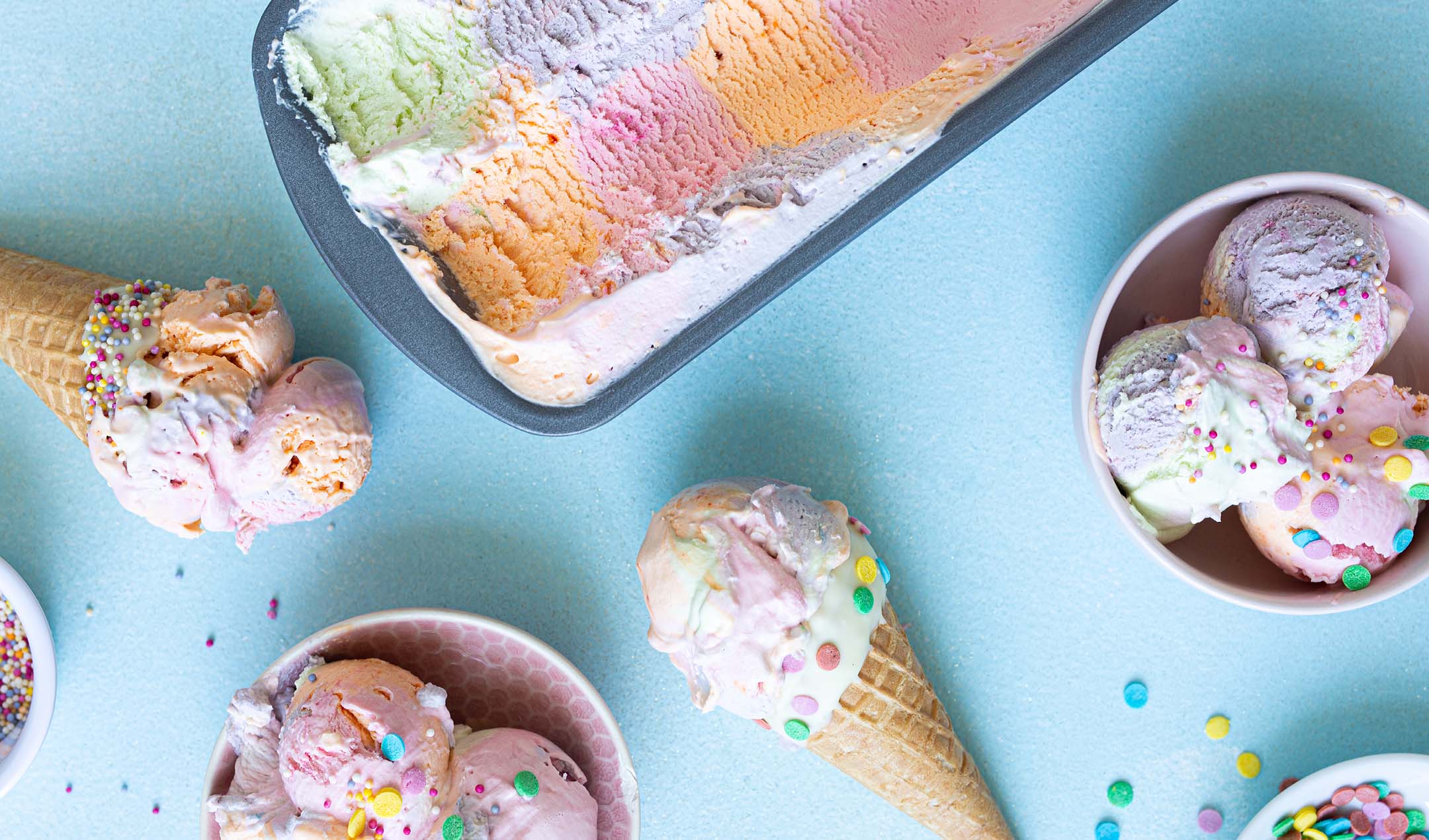 Mermaid ice cream