Tick the ingredients you need to add your shopping list.
For the strawberry relish:
For the chicken:
To serve:
Place the strawberries in a pan with the remaining relish ingredients and mix well.
Bring to a boil, then reduce the heat to medium-low and simmer for 25 minutes, stirring occasionally to prevent it from sticking.
In a sealable bag, mix the chicken with three tablespoons of the strawberry relish and add the salt and black pepper. Place in the fridge to marinate for at least four hours, overnight if possible.
Heat the oil in a nonstick pan over a medium-high heat and cook the chicken for 4-5 minutes per side until thoroughly cooked. Let the chicken rest for 2-3 minutes.
Toss the chicken with crunchy lettuce and crumbled Feta and top with extra strawberry relish to serve.
Nutrition Facts
Per serving:708kcals, 19.1g fat (4g saturated), 98.2g carbs, 87g sugars, 41.7g protein, 7.1g fibre, 0.201g sodium
TOP TIP: Store any leftover relish in a sterilised, airtight glass jar for up to two weeks and try it in a goat's cheese toastie – yum!
Popular in Chicken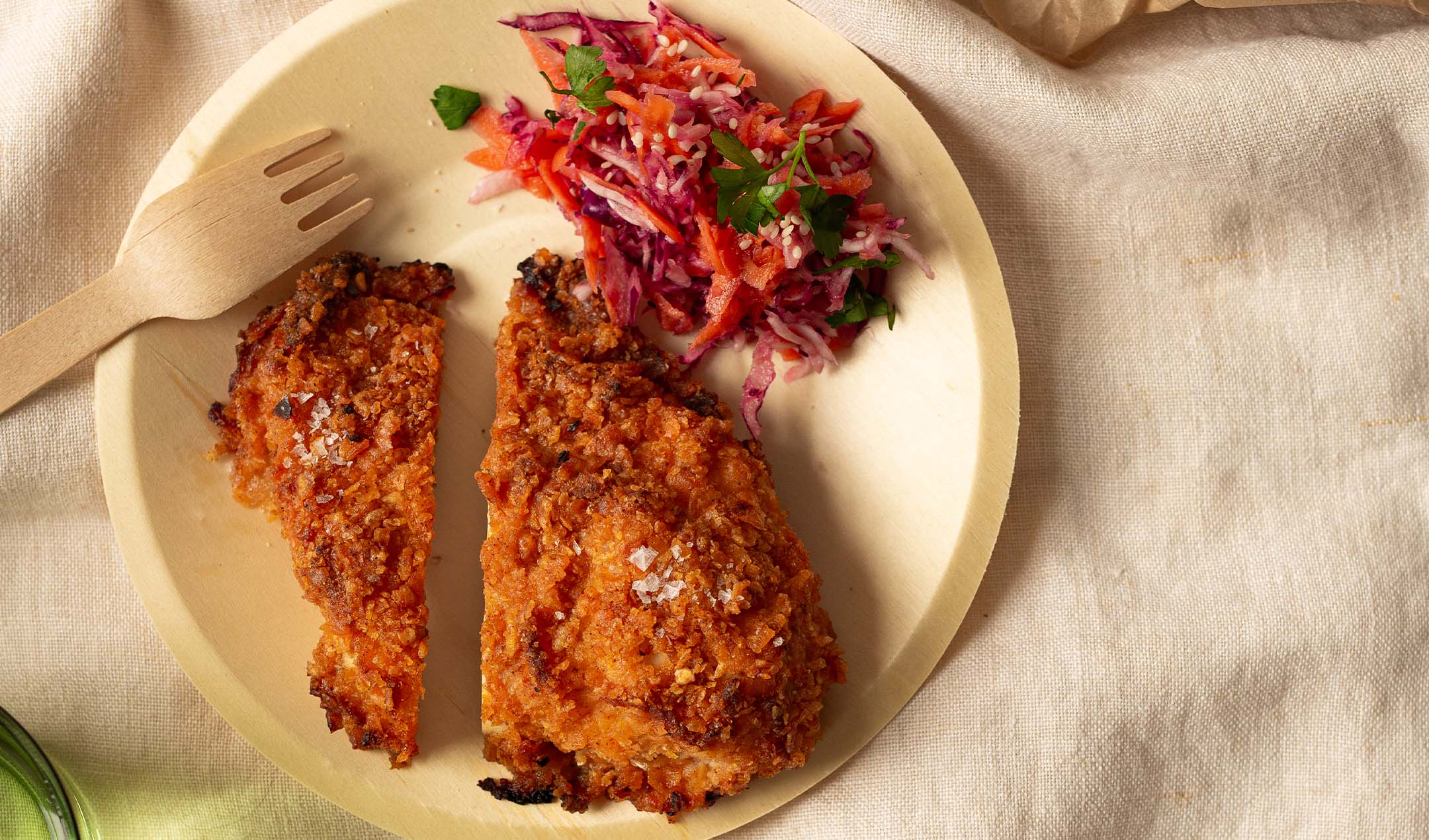 Easy fried chicken and asian slaw