Tick the ingredients you need to add your shopping list.
---
Preheat the oven to 180˚C/160˚C fan/gas mark 4.

Place the flour in a shallow bowl. Heat the olive oil in a large ovenproof pan over a medium heat.

Season the chicken thighs with salt and pepper, then dredge in the flour. Add them, skin side down, to the pan and cook for 3-4 minutes per side until golden. Remove to a plate. Pour off most of the fat from the pan, reserving about four tablespoons in the pan.
Add the fennel and leek to the pan and cook over a medium-high heat for 6-8 minutes. Add the garlic and cook for two minutes longer.
Pour in the white wine and allow to bubble for 1-2 minutes, scraping any sticky bits from the bottom of the pan with a wooden spoon.

Add the stock, lemon zest and lemon juice. Season to taste and cook for one minute longer.

Return the chicken thighs to the pan, skin side-up; the liquid should come up about halfway up the sides of the chicken. Cover the pan with a lid and place in the oven for 15 minutes.

Remove the lid and spoon the sauce over the chicken thighs. Return to the oven, uncovered, for 10-12 minutes until the skin is golden and the chicken is completely cooked throughout.

Serve the chicken with mashed potato or rice, spooning the sauce over the top.
Note: rice can be used as an alternative to mashed potatoes, if you wish.
Nutrition Facts
Per Serving 550kcals, 27.2g fat (4.5g saturated), 39.6g carbs, 2.9g sugars, 32.6g protein, 3.4g fibre, 0.375g sodium
---
TOP TIP
Don't throw away your fennel trimmings! The fronds make a great garnish for soups, salads or pasta dishes, while stalks can be added to homemade stocks or stuffed into the cavity of a chicken before roasting.
---
Popular in Chicken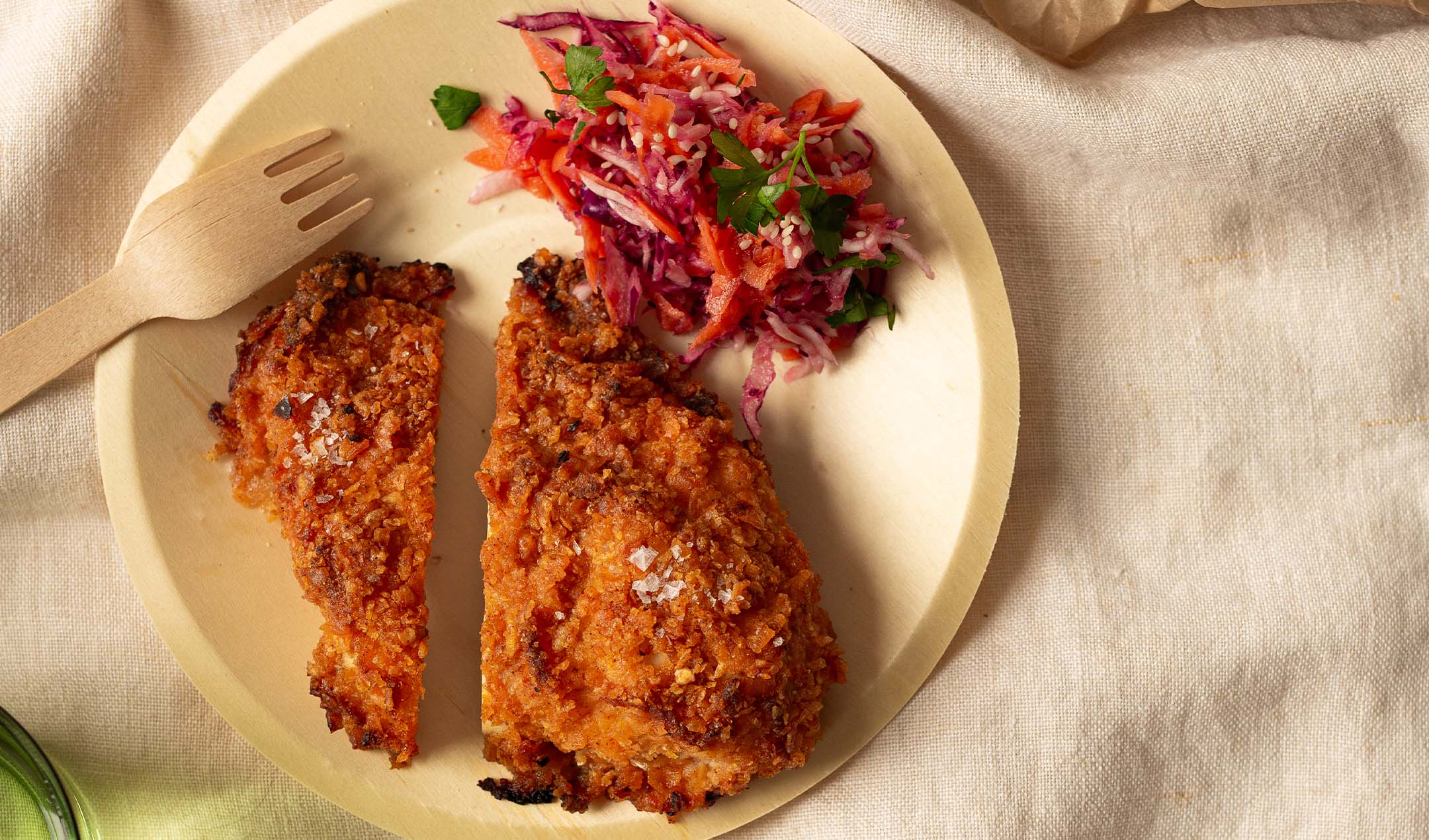 Easy fried chicken and asian slaw