Tick the ingredients you need to add your shopping list.
Preheat the oven to 200 ̊C/180 ̊C fan/gas mark 6.
Heat one tablespoon of the oil in a large saucepan. Season the chicken and fry (in batches if needed) for 5-7 minutes or until cooked through. Remove from the pan and set aside.
Heat the remaining oil in the saucepan over a medium heat and fry the onion gently for 10-12 minutes.
Add the garlic and cook for one minute. Add the pepper, courgette and tomato purée and cook for five minutes.
Add the chopped tomatoes, pesto, vinegar and season to taste. Simmer uncovered for 20 minutes or until thickened, then stir in the spinach.
Cook the pasta according to the package instructions. Drain and add to the pasta sauce. Stir in the cooked chicken.
Pour the pasta into an ovenproof dish. Sprinkle with the mozzarella and parmesan. Bake for 20 minutes or until golden brown and bubbling.
Nutrition Facts
Per serving: 440kcals, 17.5g fat (4.8g saturated), 33.8g carbs (5.4g sugars), 37.8g protein, 3.8g fibre, 0.222g sodium
Popular in Chicken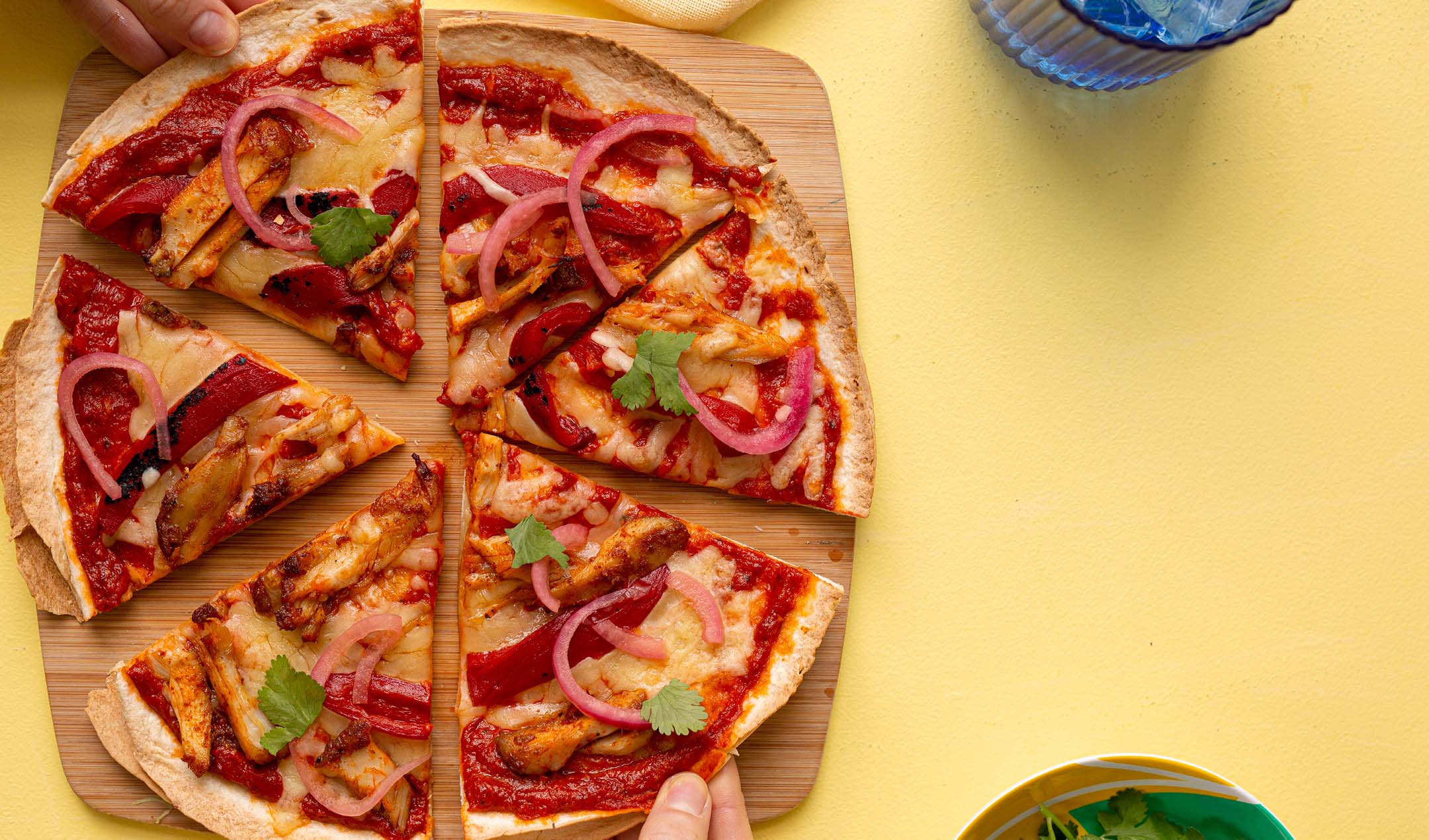 Chicken taco pizzas