Tick the ingredients you need to add your shopping list.
Heat the butter in a large pot over a medium-high heat. Add the mushrooms and cook for 4-5 minutes until browned, stirring occasionally. Use a slotted spoon to transfer to a bowl and set aside.

Pat the chicken thighs dry with kitchen paper and season with salt and pepper. Heat the oil in the same pot over a medium-high heat. In a single layer (working in batches if necessary), sear the chicken thighs for 3-4 minutes per side until dark golden brown.

Remove the chicken from the pan and discard the skins. Pour off all but two tablespoons of fat from the pan and return to a medium heat.

Cook the onion in the chicken fat for 3-4 minutes until soft.

Add the carrots, celery, bay leaves and thyme and cook for another 2-3 minutes, then add the garlic and cook for one minute longer. Season with salt and black pepper. Add the rice and stir for 1-2 minutes.

Turn the heat to high and add the stock, using a wooden spoon to scrape any sticky bits from the bottom of the pot. Reduce the heat to medium-low and cover with a lid. Simmer for 25-30 minutes until the chicken is completely cooked throughout and the rice is tender.

Use a slotted spoon to transfer the chicken thighs to a plate. Remove the bones, then shred the meat and return to the pot.

Stir in the parsley and season to taste.
Note: a blend of wild rice and basmati can be used as an alternative to just wild rice, if you wish.
Nutrition Facts
Per serving: 323kcals, 11.1g fat (2.8g saturated), 24.7g carbs, 3.1g sugars, 31.5g protein, 3.3g fibre, 1.004g sodium
Popular in Chicken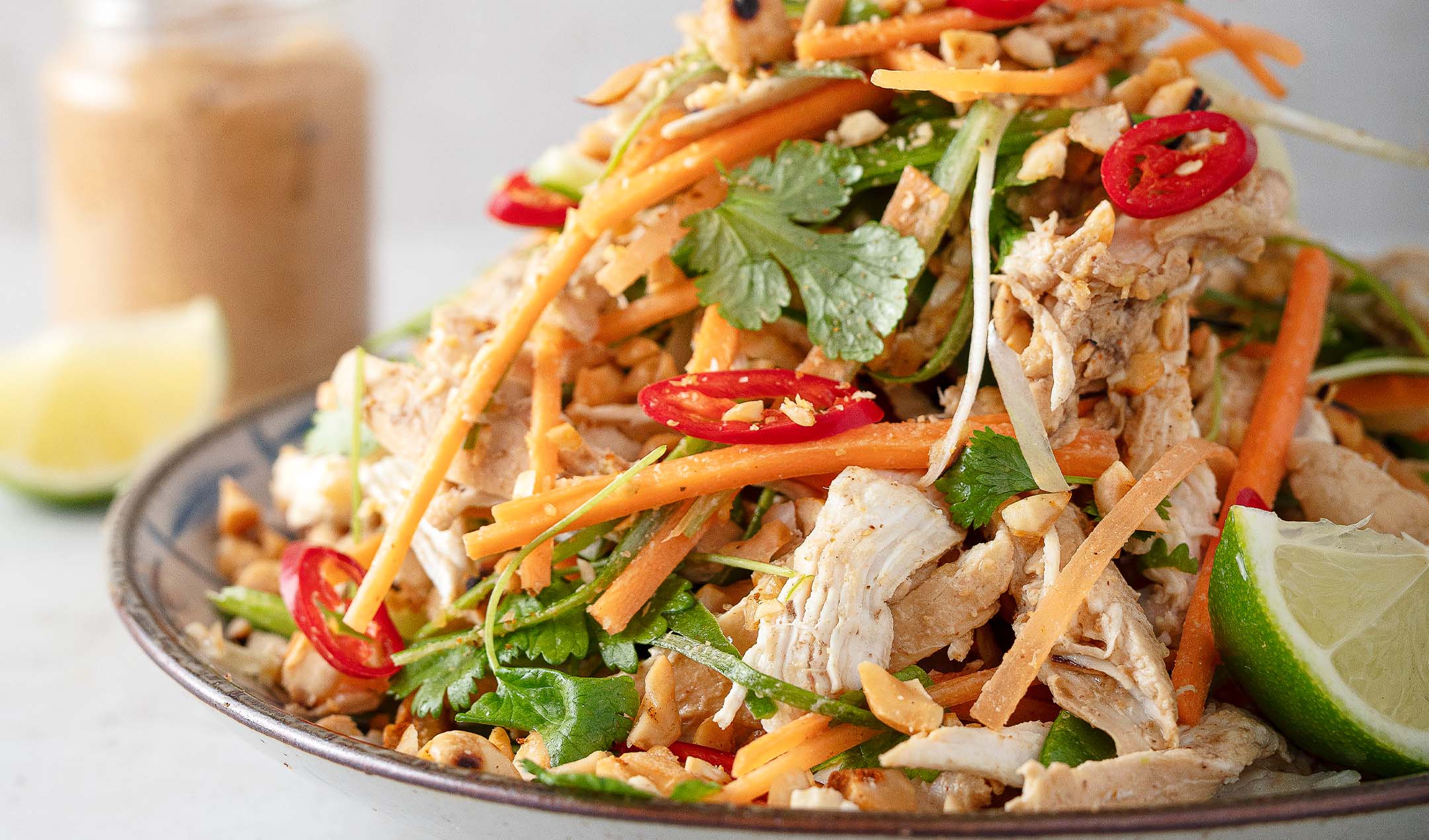 Peanut chicken salad