Tick the ingredients you need to add your shopping list.
Preheat the oven to 240˚C/220˚C fan/gas mark 9. Brush the naan breads lightly with olive oil and place on a lined baking tray. Bake for 5-6 minutes until golden and crisp, then set aside.
Meanwhile, combine the korma paste, ginger and chilli flakes in a bowl. Slice the chicken thighs into strips and coat in the paste. Marinate for half an hour.
Heat a tablespoon of olive oil in a pan over a high heat and add the chicken. Cook for 4-5 minutes, then season with salt and flip over. Cook on the second side for another 3-4 minutes or until the chicken pieces are golden brown on the outside and cooked all the way through.
Squeeze over the lime juice and stir in the yoghurt. Simmer for several minutes and then remove from the heat.
Spread the chicken korma over the naan breads. Shred the Mozzarella ball into small pieces and dot around the chicken. Scatter over the sliced red onion.
Bake for 6-7 minutes until the Mozzarella has melted and the naan bases are heated through.
Spoon over some mango chutney and serve with some baby spinach leaves.
Nutrition Facts
Per serving: 743kcals, 33.8g fat (12.9g saturated), 23.3g carbs, 2.3g sugars, 82.4g protein, 1.2g fibre, 0.648g sodium
---
TOP TIP:
Go all out and make your own naan to use in this recipe!
Popular in Chicken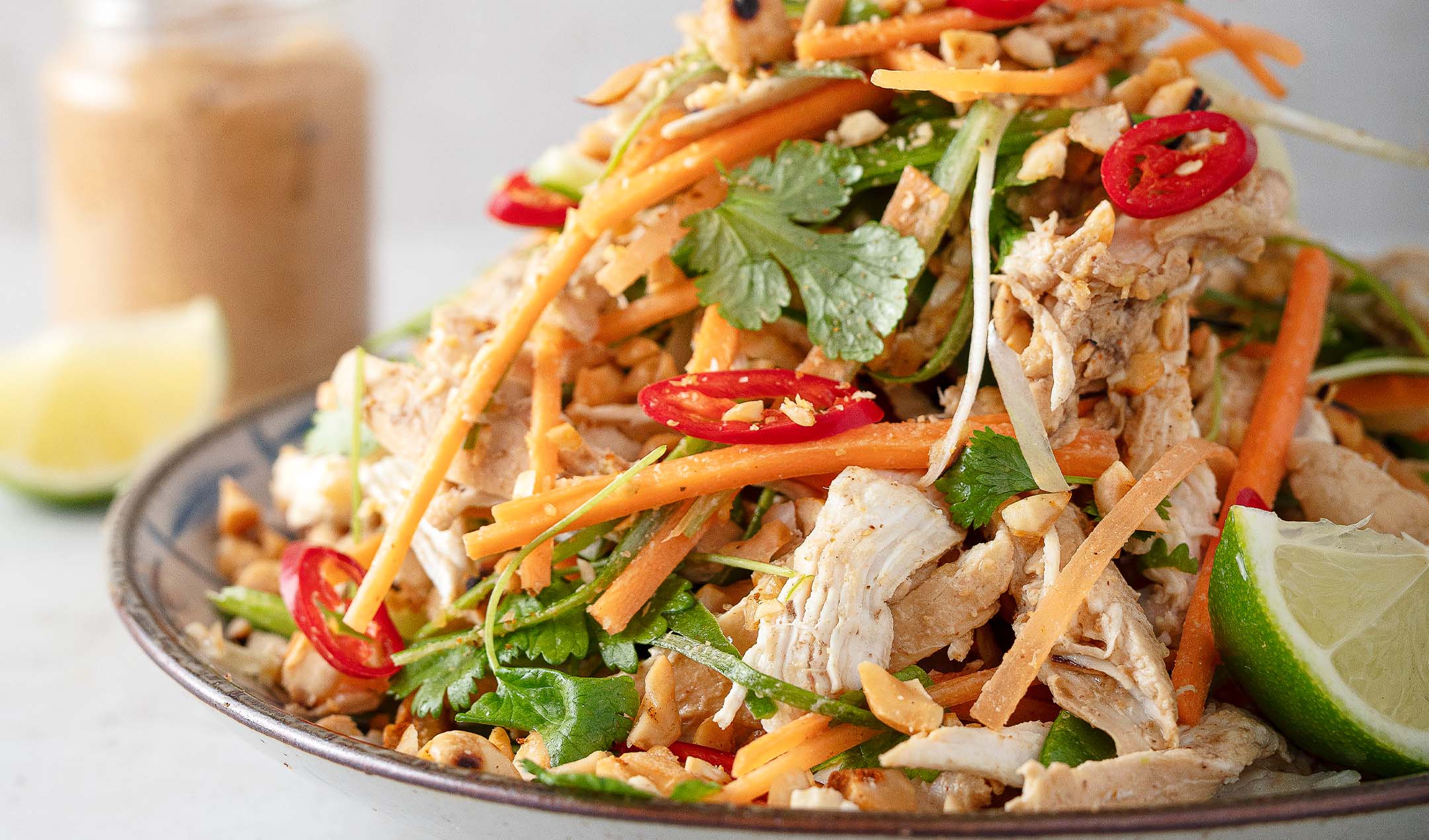 Peanut chicken salad