Tick the ingredients you need to add your shopping list.
Preheat the oven to 200˚C/180˚C fan/gas mark 6 and line a baking tray with parchment paper. Mix the flour with the garlic powder, paprika, salt and pepper in a bowl. Add the chicken and toss to coat lightly.
Arrange the chicken on the tray and drizzle over the oil.
Bake for 12-14 minutes until the chicken is cooked through.
Meanwhile, combine all of the ingredients for the garlic sauce – except for the vegetable oil – in a food processor and combine until smooth. With the blade running, slowly stream in the oil until incorporated.
Continue to purée until thick and creamy. Serve with the chicken goujons.
Nutrition Facts
Per serving: 727kcals, 57.7g fat (11.9g saturated), 17g carbs, 4.8g sugars, 35g protein, 1g fibre, 0.443g sodium
Popular in Gluten-free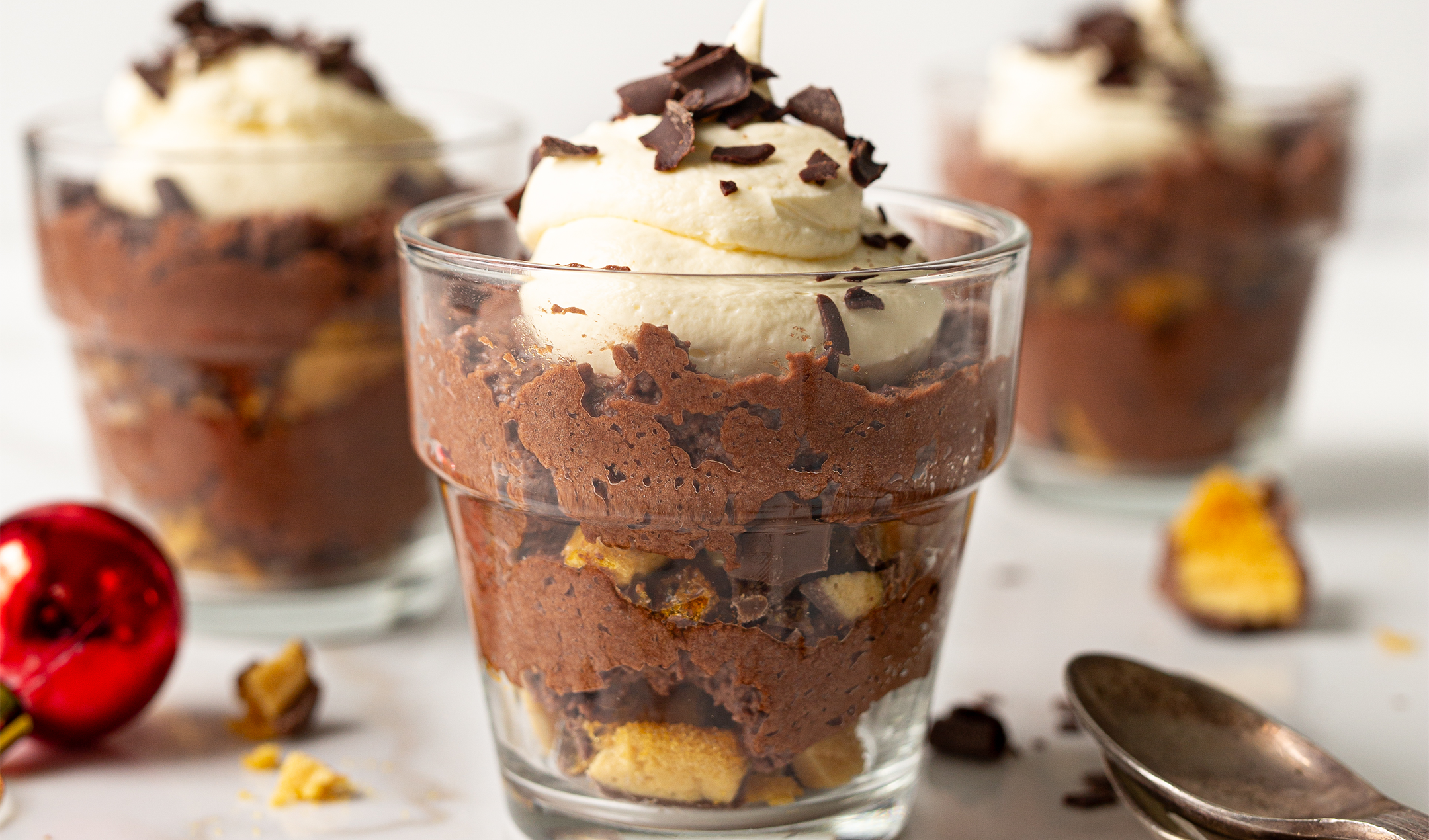 Gluten-free chocolate and honeycomb mousse by EUROSPAR