Serves
2
for a hearty meal
Tick the ingredients you need to add your shopping list.
For the salad:
For the Caesar dressing:
To serve:
---
First, make the dressing. In a bowl or jug, mash the anchovies with a fork, if using. Add all of the remaining ingredients for the dressing and stir to combine. Season to taste with plenty of black pepper. It should be roughly the consistency of yoghurt — if yours is thicker, stir in a few teaspoons of water to thin it down.
In a bowl, combine the lettuce and chicken. Add a few spoonfuls of dressing and toss to coat well
Soften the wraps in the microwave for 10-15 seconds to make them more pliable.
Place half of the lettuce and chicken mixture down the middle of each tortilla. Add the crispy bacon, croutons, some extra dressing and plenty of grated Parmesan.
Tuck in each end of the wraps and roll up. Cut in half to serve.
Note: Cos lettuce can be used as an alternative to little gem lettuce, if you wish.
Nutrition Facts
Per serving:
748kcals, 46.2g fat (14.1g saturated), 25.4g carbs (1g sugars), 56g protein, 1.5g fibre, 2.002g sodium
---
Top tip: If you'd prefer a lighter alternative to the classic Caesar dressing, use plain yoghurt in place of the mayonnaise.
Popular in Lunchbox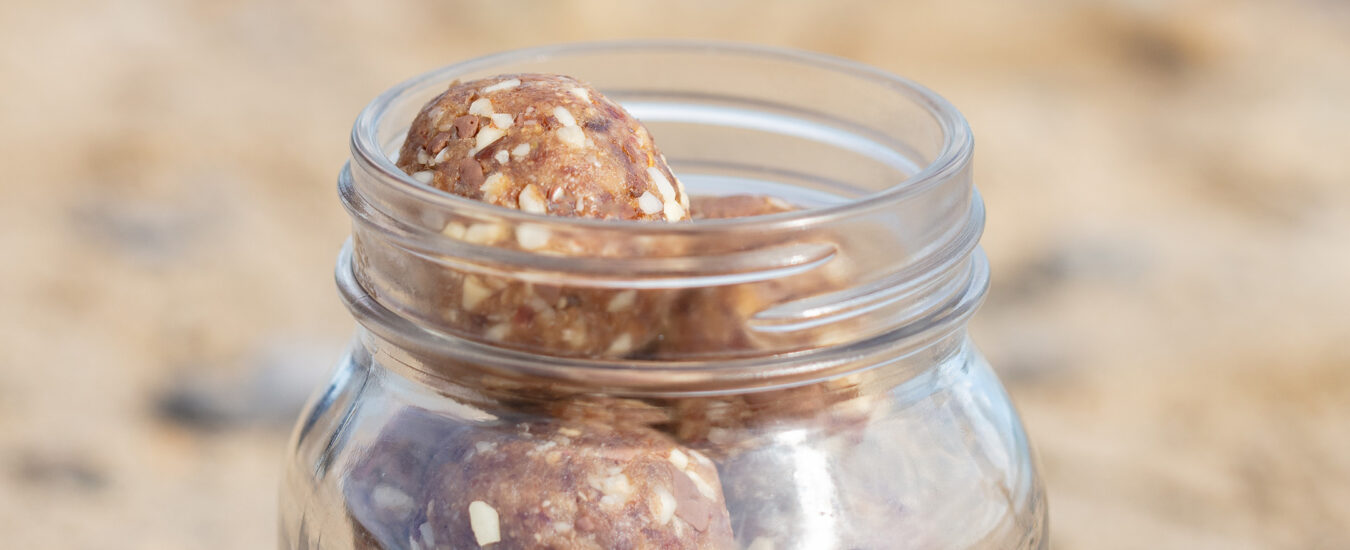 Build-your-own energy balls