Tick the ingredients you need to add your shopping list.
Preheat the oven to 180˚C/160˚C fan/gas mark 4.
Melt a knob of butter in a large pan over a medium heat. Add the leek and cook for 3-4 minutes, then add the mushrooms and cook for another 4-5 minutes, seasoning with salt and black pepper. Transfer to a plate and set aside.
Melt another knob of butter in the same pan over a medium-high heat and add the broccoli and carrot. Cook for 2-3 minutes, stirring, until just beginning to turn tender. Transfer to a plate and set aside.
Return the pan to a high heat and add the wine. Allow to bubble for 1-2 minutes, then add the cream, mustard and Worcestershire sauce. Reduce the heat to medium and cook for another 2-3 minutes.
Add the leek mixture, the broccoli mixture and the chicken to the cream sauce and stir to combine.
Transfer the mixture to a baking dish and scatter over the peas. Roll out the puff pastry and place it over the top, trimming to fit. Brush with the beaten egg. Pierce 2-3 holes in the top with the tip of a sharp knife.
Place in the oven and bake for 25-30 minutes or until the pastry topping is golden brown and the edges are bubbling. Slice and serve with a simple green salad.
Nutrition Facts
Per serving: 772kcals, 45.6g fat (15.5g saturated), 50.1g carbs, 5.9g sugars, 39.6g protein, 4.7g fibre, 0.393g sodium
---
MAKE IT YOURS:
Add 2-3 crumbled, crispy cooked streaky bacon rashers along with the chicken, if desired.
Popular in Chicken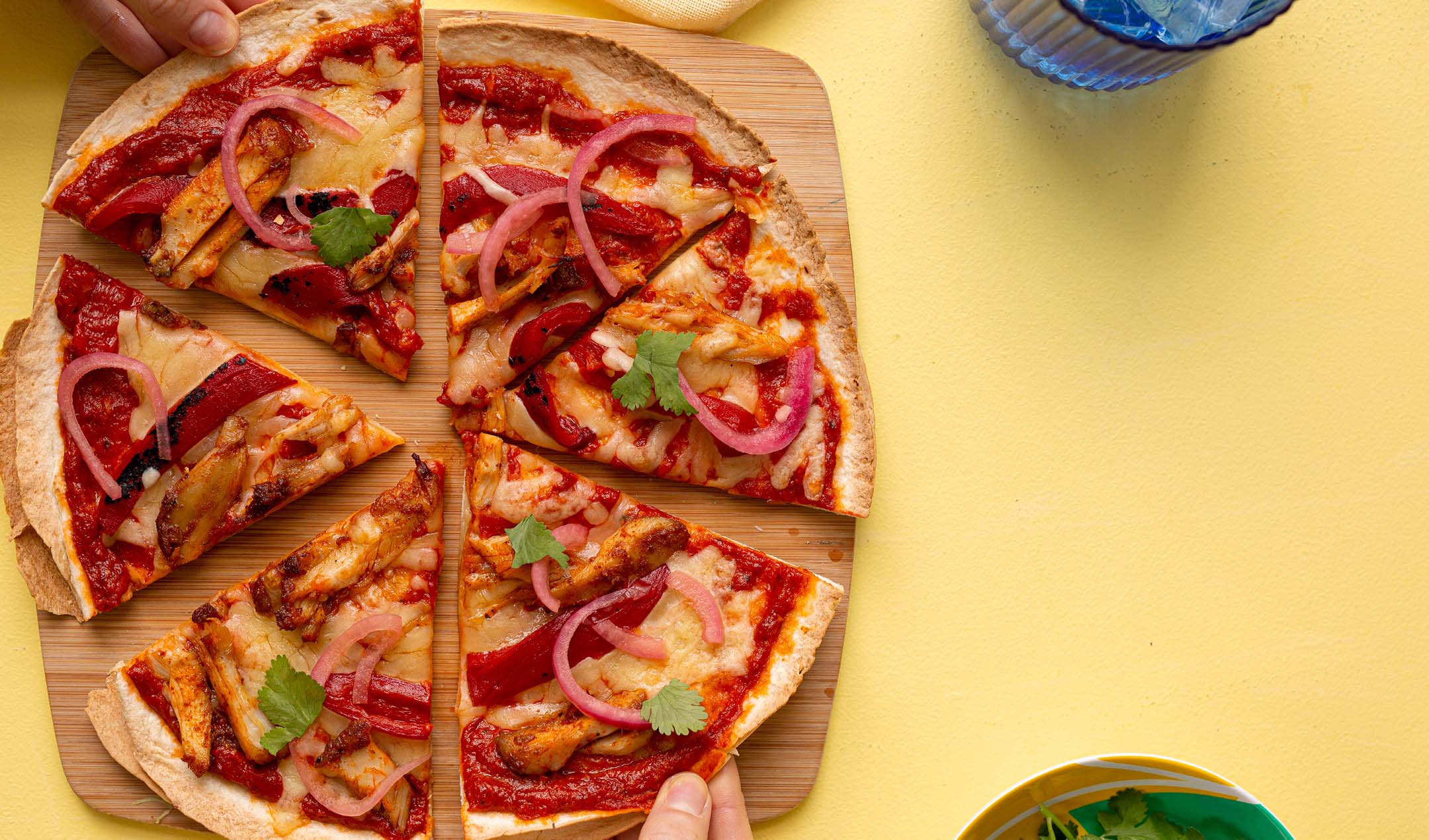 Chicken taco pizzas